Metal Horse Sculpture Details:
This metal horse sculpture has stainless steel geometric surface and applies the mirror polish technique. The mirror surface could easily reflect the views around this sculpture and placing this sculpture at different places could have different visual effects. This exquisite design could be placed in many places, such as hotels, business streets, shopping malls, and public parks.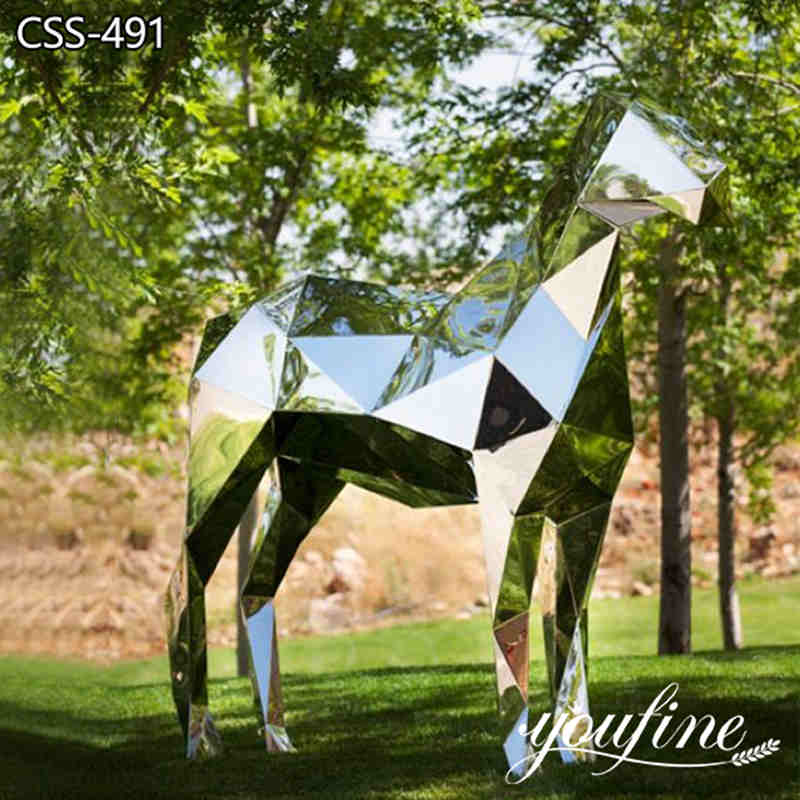 Professional Craftsmen to Weld:
This metal horse sculpture is welded by several stainless steel sheets and finished by professional welding masters with more than 30 years of welding experience. These welding masters started to learn welding techniques at an early age and were taught by a group of famous welding artists. YouFine's welding masters apply techniques that combine both spot welding and full welding in order to make metal sculptures perfectly and firmly.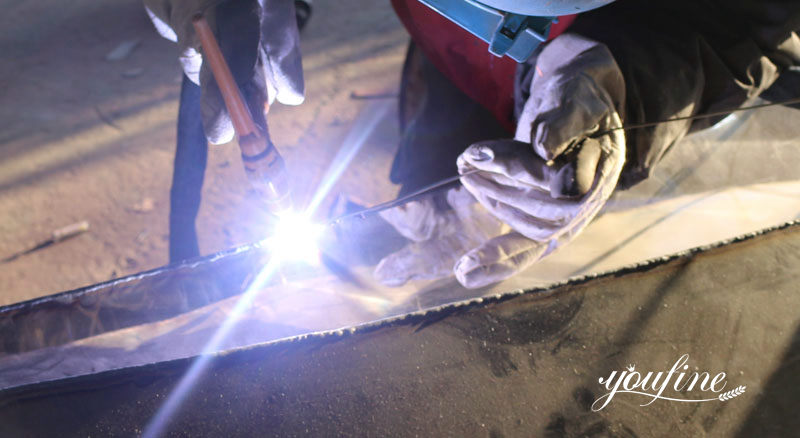 Mirror Polish Techniques:
The mirror polish technique mainly includes two polish processes. At the first stage, those polishing masters polish the surface of the sculpture in order to remove the welding marks. In this way, it would be impossible to see any welding marks. And the seam would be perfect and the sculpture looks like being made of whole stainless steel. Second, polishing masters would polish the whole sculpture again in order to create the mirror effect.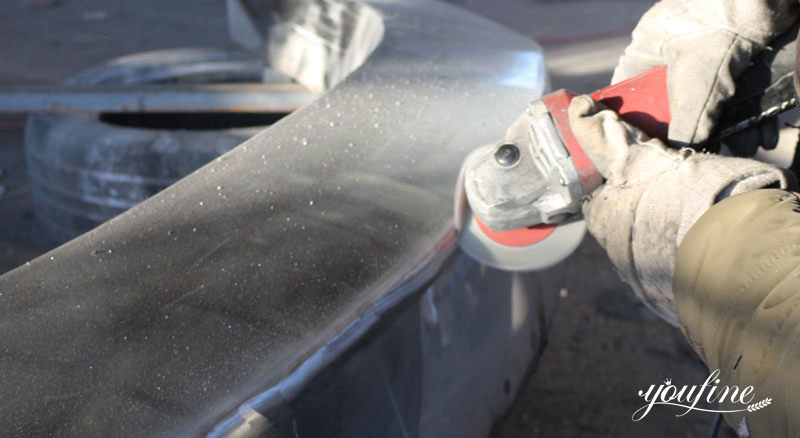 Who is the YouFine Factory?
The YouFine Factory is a famous sculpture manufacturer in China and is located in the home of sculptures, Quyang, Hebei province. YouFine has engaged in all sorts of sculpture manufacture for more than 40 years and is always recognized and praised by customers from all over the world. There are large professional workshops and a group of professional craftsmen who have many years of sculpture manufacture experience and have mastered superb sculpture manufacture skills. Choosing the sculptures of YouFine is equal to choosing the high quality and good taste.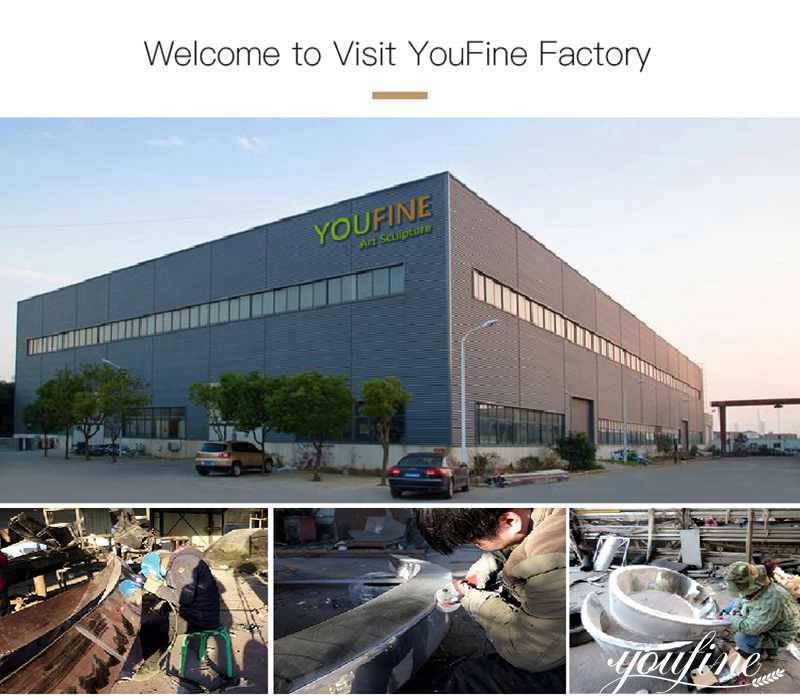 There are many exquisite and well-design sculptures on YouFine's website for customers to choose from. If you like this metal horse sculpture or other perfect sculpture, please contact us as soon as possible.