Metal figure Statue Details:
This large metal figure sculpture is a famous artwork of Tamara Kvesitadze, named Ali and Nino. Every day the two statues would slowly move towards each other and gradually merge into one. And they would slowly pass through each other's bodies, walking towards different directions, moving away from each other. Then Ali and Nino would stand back to their original positions again, just as they were before, quiet and lonely. Such a large sculpture is impressive and has the potential to be a landmark that could attract many visitors' attention.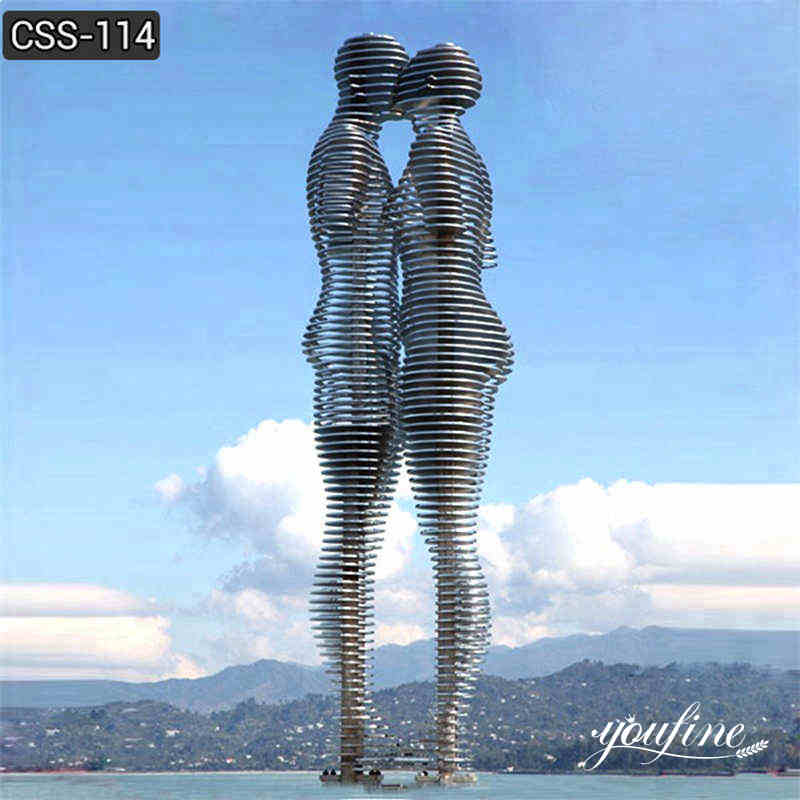 Metal figure Statue Background:
The inspiration for this abstract metal figure sculpture comes from a love tragedy. Ali and Nino fell in love with each other but eventually separated due to different beliefs. The sculptor Tamara Kvesitadze was deeply moved by the love between Ali and Nino. Using the story as prototypes,  recreating the process of Ali and Nino's meet, acquaintance, love, and separation.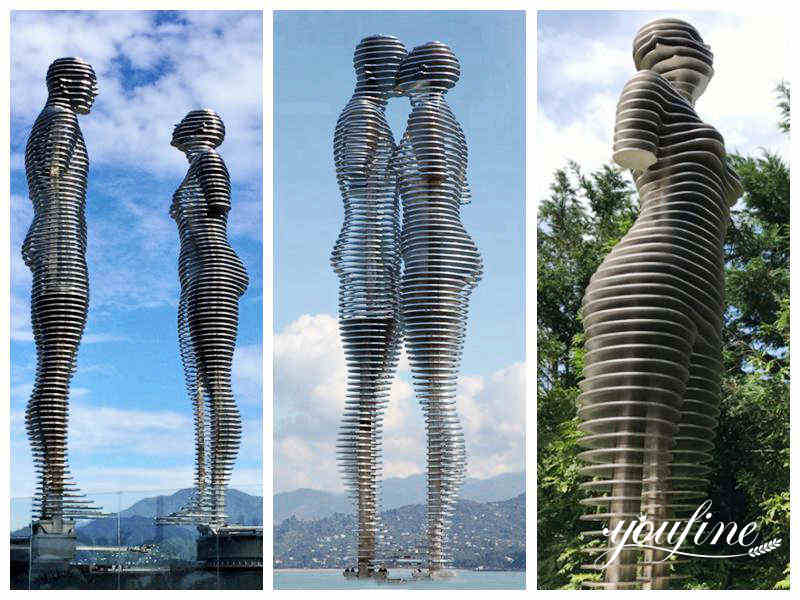 Use High-Quality Material:
Stainless steel is an ideal material for outdoor sculpture and is widely used around the world. Because stainless steel could resist the erosion of wind and sunlight and could last longer than other metal materials. The YouFine factory desire to provide customers with high-quality metal sculpture and has spent much time on the selection of raw material supplier. And several reliable stainless steel supplier has kept stable and long-term cooperation with the factory. The quality of every sculpture would be guaranteed.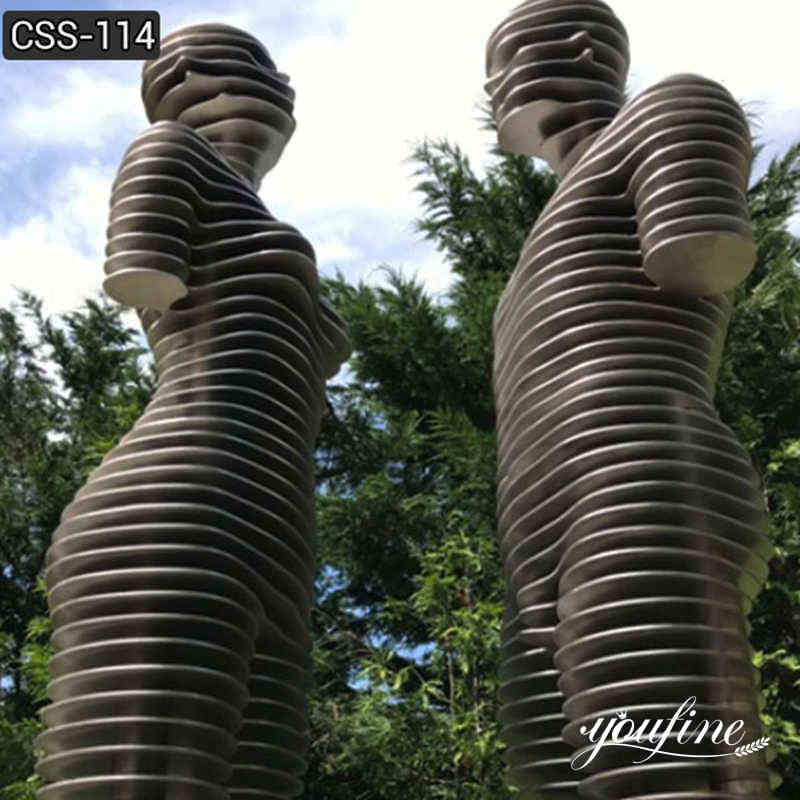 YouFine's Thoughtful Services:
1. If customers share their needs and preference with consultants, they would be glad to give customers some professional purchase suggestions.
2. A specialized quality control department takes charge of checking the quality of every sculpture. And only flawless sculptures would be allowed to deliver to customers.
3. The factory accepts individual customized services and customers could customize sculptures according to their own preferences.
4. Professional packages would be applied to protect the statue from damage
5. Detailed installation guidance with forms of word description, picture explanation, and video guidance would be given to make sure customers install the sculpture successfully.
6.YouFine buys full insurance for every sculpture.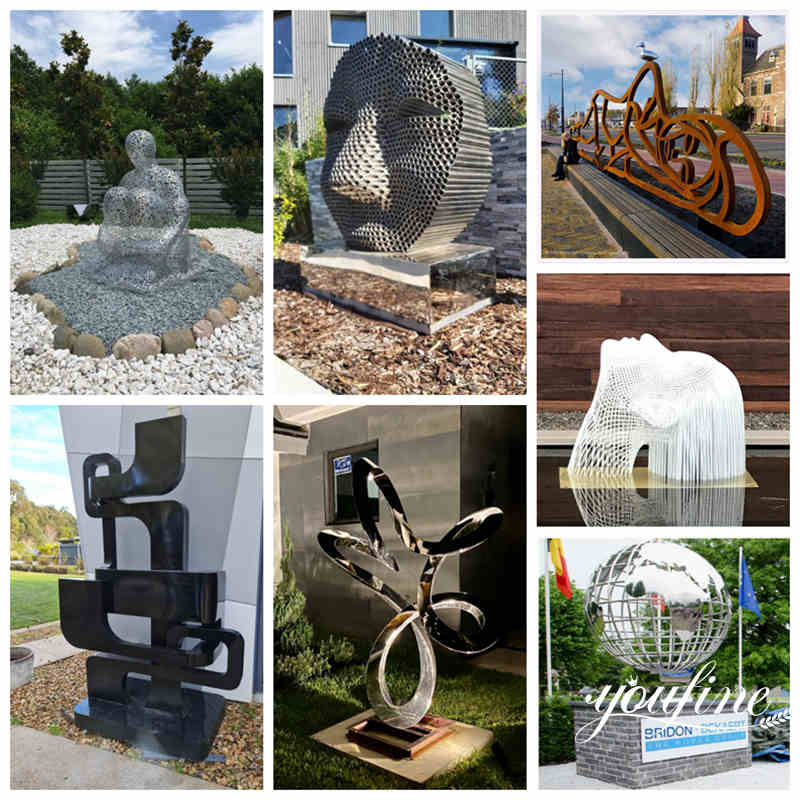 If this famous metal figure sculpture impresses you, please contact us at once and gain more detailed information from our consultants.