This corten steel sculpture is a customized metal leaves sculpture designed for an Arabic customer of YouFine. This stunning statue is designed by excellent designers who are experts in large outdoor decoration and our customer did like this metal leaves design. The raw material is new modern corten steel and suits many places like large square, modern plazas, and etc. There is no doubt that this statue is a wonderful decoration.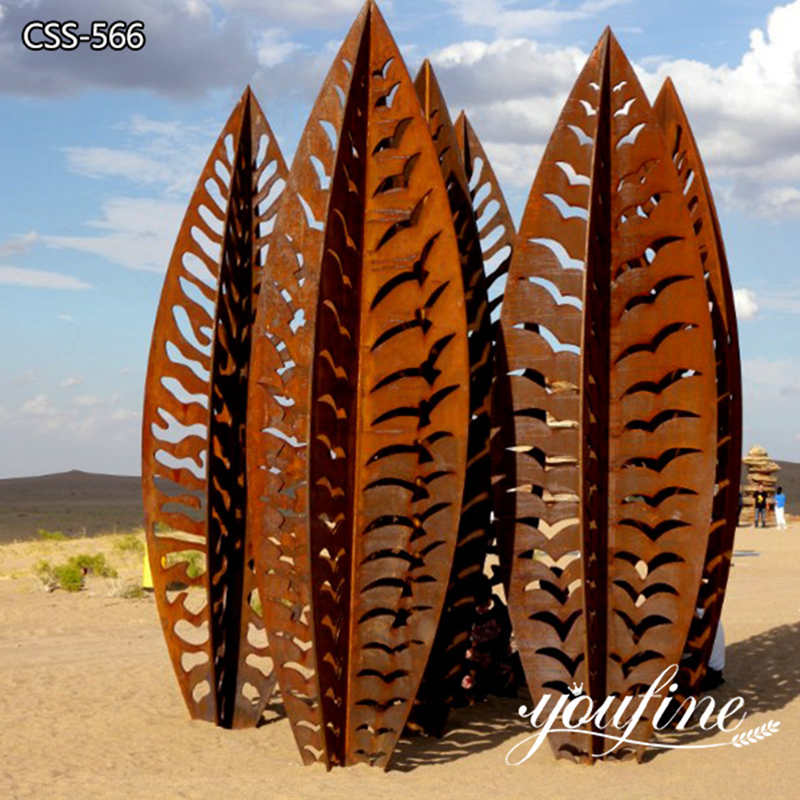 The corten steel is new modern metal and is one of the most ideal materials for large outdoor decoration. Compared with normal materials like stainless steel and bronze, corten steel could last longer than those materials under the same condition. It could resist the erosion of air, sunlight, and wind, the dark surface is easy to maintain, and the color suit to decorate many places. There is no doubt that corten steel sculpture would be a wonderful decoration for outdoor decoration.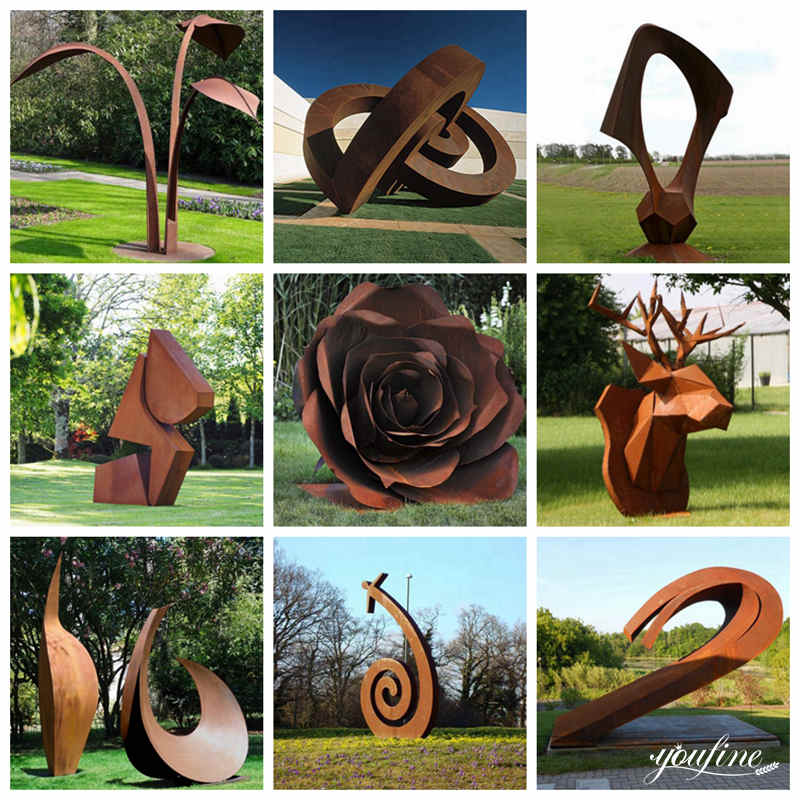 Why Choose YouFine?
1. The YouFine factory has been an expert in all sorts of sculpture manufacture. The factory has been founded for more than 35 years and provided individually customizing services for almost 20 years.
2. There are a group of talented designers who provide professional support for customized sculptures and create new designs for customers to choose from.
3. The manufacture of our sculptures has been finished by a group of professional masters. They have more than 20 years of metal sculpture manufacture experience and have made many exquisite sculptures for our customers.
4. In order to sell perfect products to you, YouFine tries to do our best at every procedure. Without the confirmation of you, we would not package the sculpture and make some adjustments according to your requirements.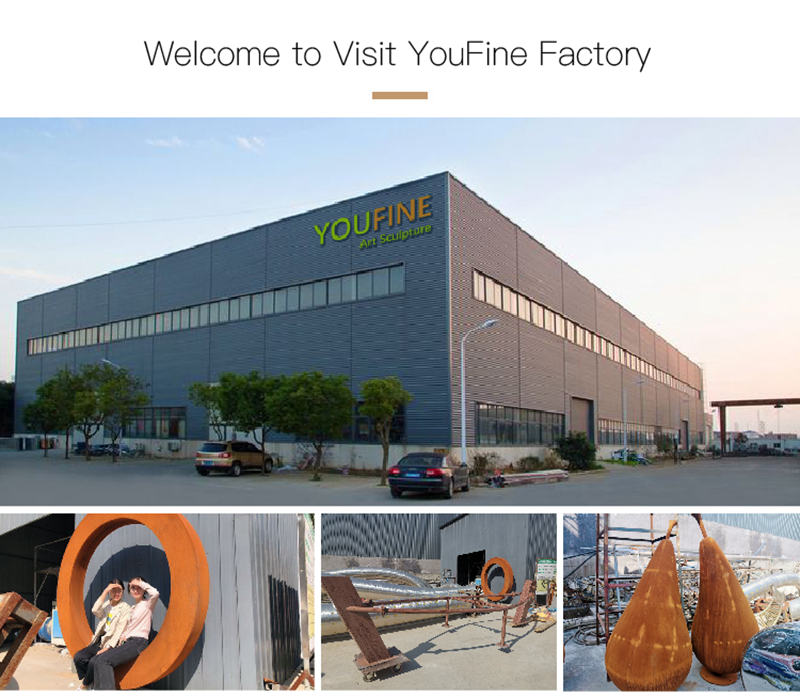 A group of professional staff would take charge of different procedures and would like to help you find out and buy satisfying sculptures. There are many exquisite sculptures for you to choose from. If you like certain designs, please contact us without any hesitation.