Stainless Steel Ball sculpture Overview:
These stainless steel ball sculptures apply mirror polish techniques and could reflect the views around them clearly. There is no extra decoration on the surface of the ball sculpture, but the clear design is also impressive. High-quality stainless steel is an ideal material for outdoor decoration and could resist the erosion of sunlight, rain, and bad weather. Thus, these ball sculptures must be a wonderful decoration for schools, public parks, lawns, plazas, private gardens and etc.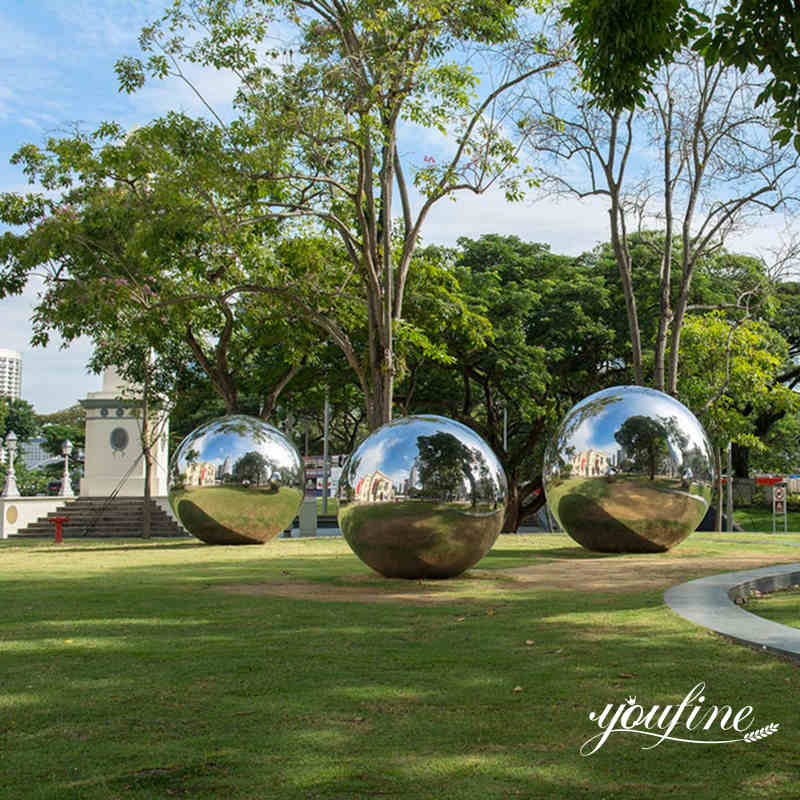 Professional Master to Weld:
This metal ball sculpture is made of high-quality stainless steel and is welded by experienced welding masters. All of those masters start to learn welding techniques with top-level welding masters at an early age and have superb welding skills and experience for more than 15 years. Professional welding masters combine both full welding techniques and spot welding techniques in order to manufacture perfect and firm sculptures.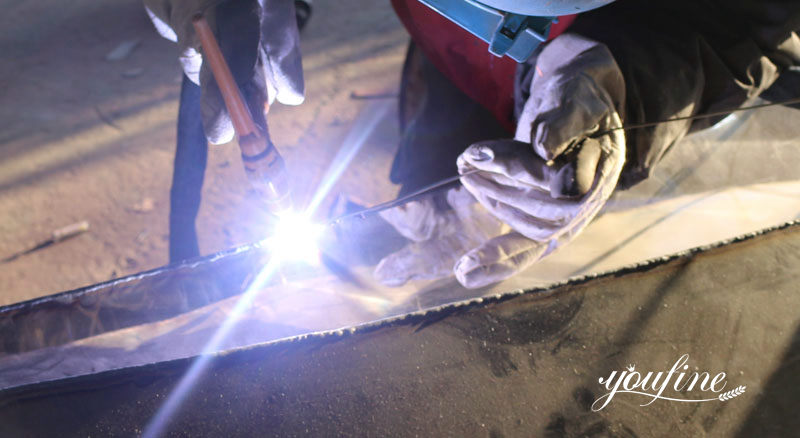 Mirror Polishing Techniques:
In order to create a perfect mirror effect, the metal ball sculpture has experienced the polish process two times. After welding the stainless steel pieces together, the polishing masters polish the surface of the ball for the first time in order to remove the welding marks on the surface of the sculpture and make the surface of the sculpture smooth. Then detailed equipment would be applied in the second polish process in order to create the mirror effect. All the steps would be finished by experienced polishing masters and they would treat every detail carefully.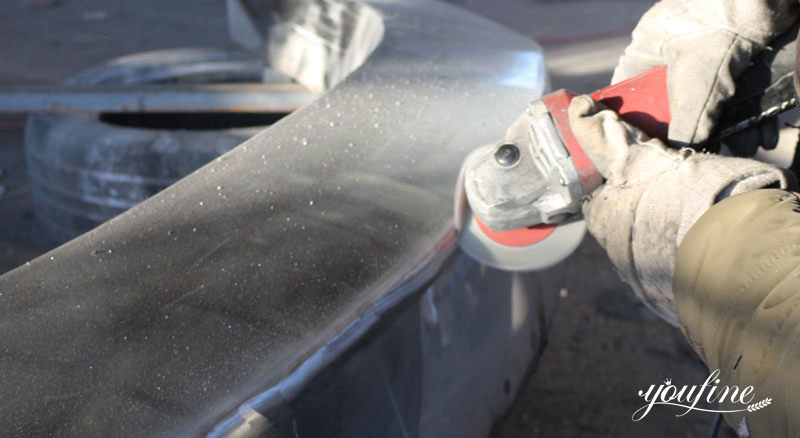 Introduction of YouFine Factory:
The YouFine factory is top-level sculpture manufacture that has more than 40 years of history. The factory is an expert in all sorts of sculpture manufacture and export. Every single year, the YouFine factory would provide thousands of art sculptures to customers from different regions of the world. And most of the customers express their recognition and praise to sculptures of YouFine and some of them would give us beautiful feedback pictures. Thus, there is no denying that the YouFine factory is a reliable factory and a good choice if you need some sculptures.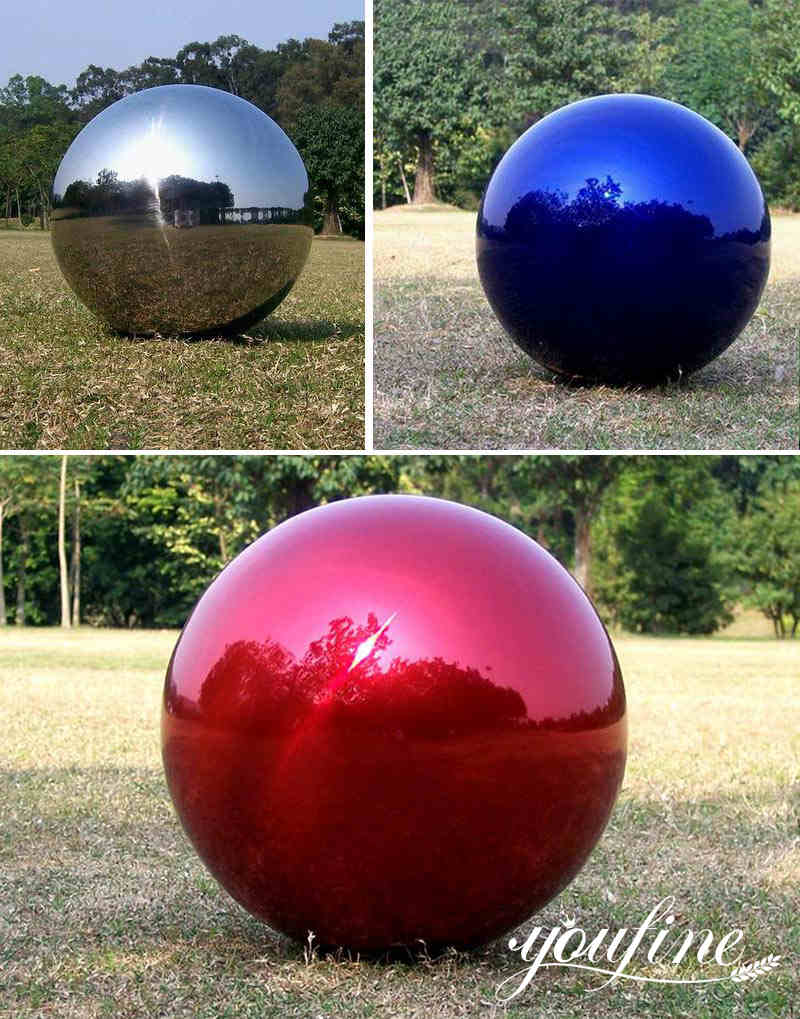 If you have an interest in the stainless steel ball sculpture, please contact our experienced consultants to gain more details about the sculptures and more thoughtful services of YouFine.