Large Abstract Metal Sculpture Overview:
This large abstract metal sculpture is made of A-grade stainless steel and the abstract outlook could have a great many possibilities. The whole sculpture is made of simple stainless steel sheets and artists cut those sheets into different shapes and welded them together according to the design drawings. Finally, we gain such a unique design. The simple stainless steel sheets could have various possibilities in accordance with the designer's preference.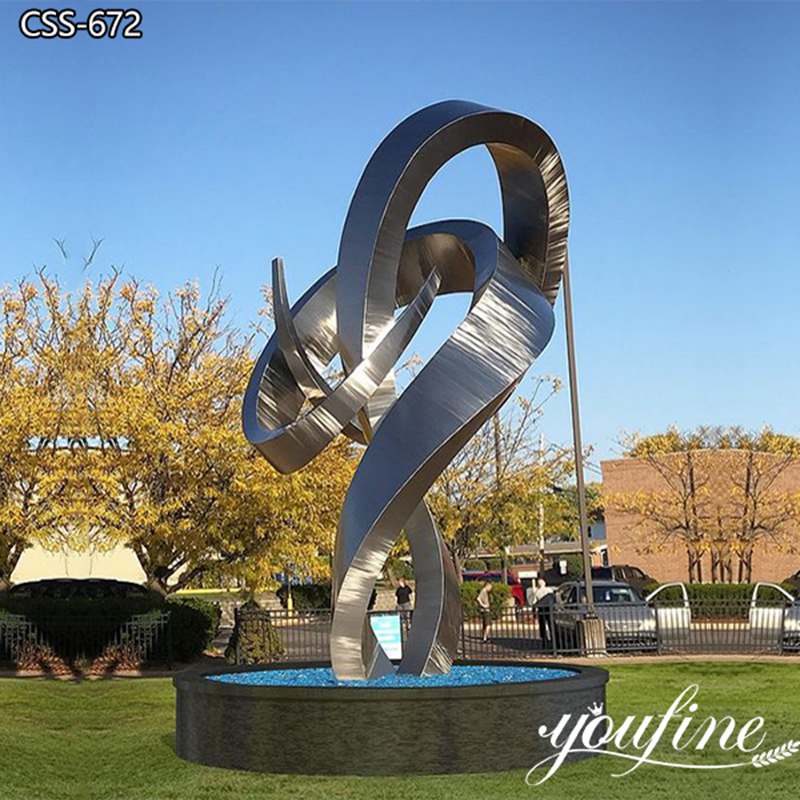 The Advantage of Stainless Steel:
Stainless steel is one of the common materials of outdoor sculpture manufacture. First of all, stainless steel has characteristics like high strength, corrosion resistance, and high-temperature resistance. Thus, it could maintain strength at high temperatures and hardly deform. For outdoor sculpture, the ability of raw material to resist all sorts of erosion is the priority of consideration. And compared with traditional metal sculptures, the cost of stainless steel is lower. Thus, all the factors make the stainless steel suit to outdoor applying.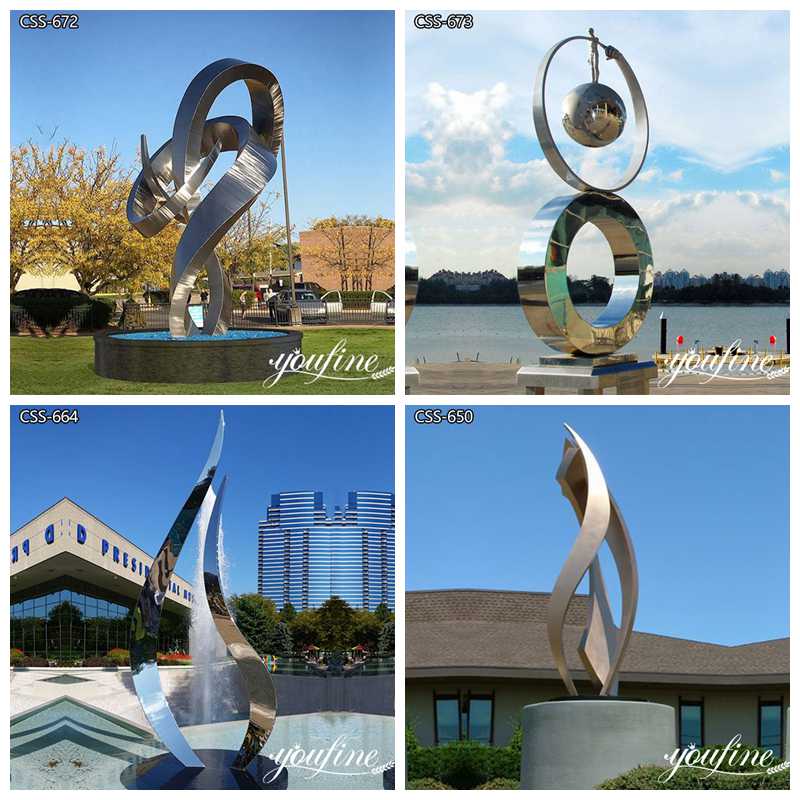 Professional Craftsmen to Manufacture:
The artisans of the YouFine factory have superb sculpture manufacturing skills and rich experience about that. They have been engaged in the metal statue manufacturing industry for many years and have completed thousands of wonderful designs. The factory has a clear division of labor, artisans with many years of experience are responsible for the construction of the sculpture skeleton, the cutting, welding, grinding, and polishing of materials. All of them pursue perfection and take every detail of the sculpture seriously and carefully.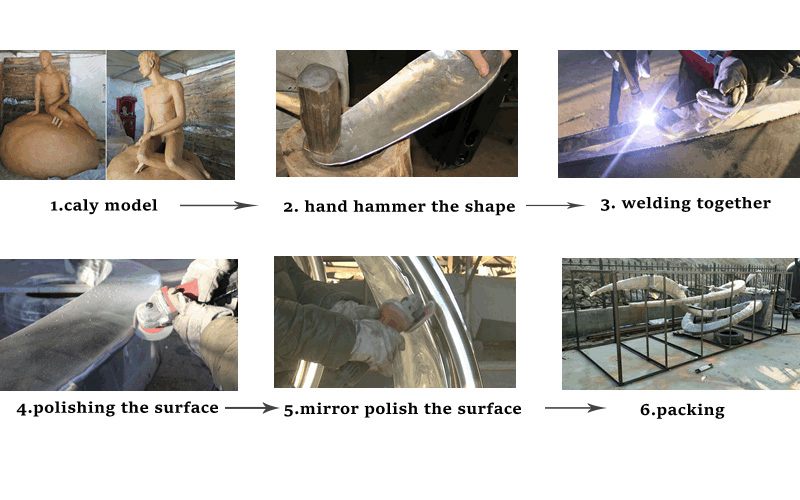 Why Choose YouFine Factory:
The factory is committed to providing customers with high-quality, exquisitely designed metal sculptures. In order to achieve this goal, the company hired a professional team to be responsible for the design, production and sales of sculptures. Only sculptures that have been strictly inspected can be sold to customers. The factory has experienced 40 years of growth and has provided high-quality and exquisite sculptures to customers from many countries and regions in the world. And the sculptures of our factory have been highly recognized and praised by many customers.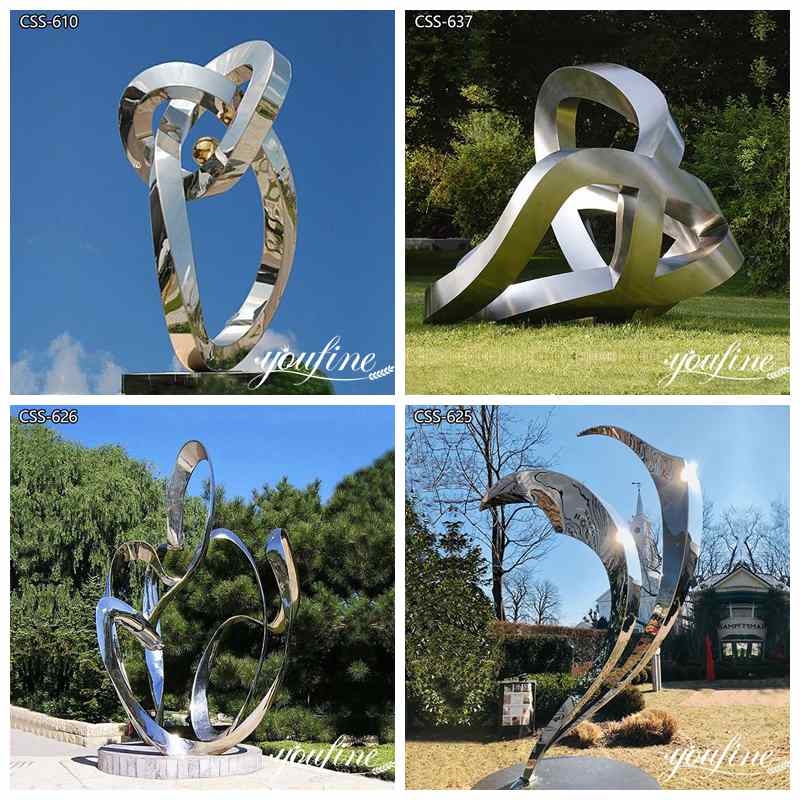 If this abstract metal sculpture leaves you a deep impression, please contact us and a group of professional consultants would answer your question about the sculpture.