About Wind Powered Kinetic Sculpture:
This wind-powered kinetic sculpture is made of high-grade stainless steel and the unique design is impressive. This sculpture is formed with several stainless steel spinners and each of them would spin in different directions even in the breeze. And there would not be much noise to both you and your neighbor's daily life. Because of the creative and unique design, where you place this sculpture, where would be the center of attention.
Why Choose This Sculpture?
The special and talented design would attract the attention of passersby and leave them a deep impression. You could spend time out with this beautiful sculpture in your private garden and enjoy the admiration and praise of your good taste from your neighbors or the passersby.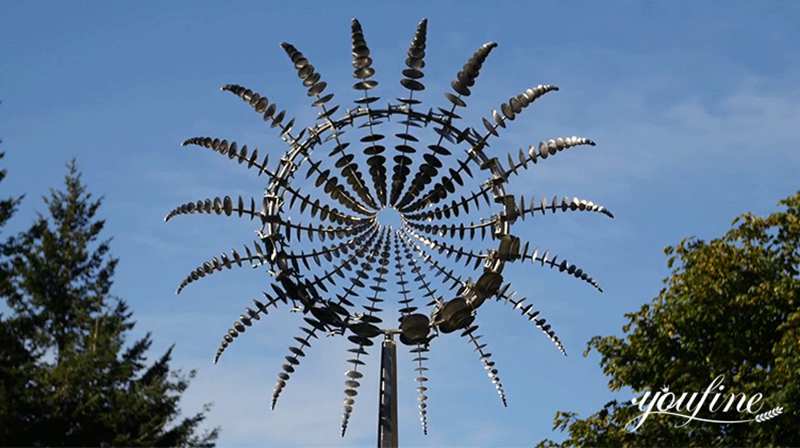 It is easy for customers to install this metal windmill in their private garden. Professional installation would be provided after customers receive the sculpture. Both picture guidance with explanation and video guidance would be provided to help customers install the sculpture successfully.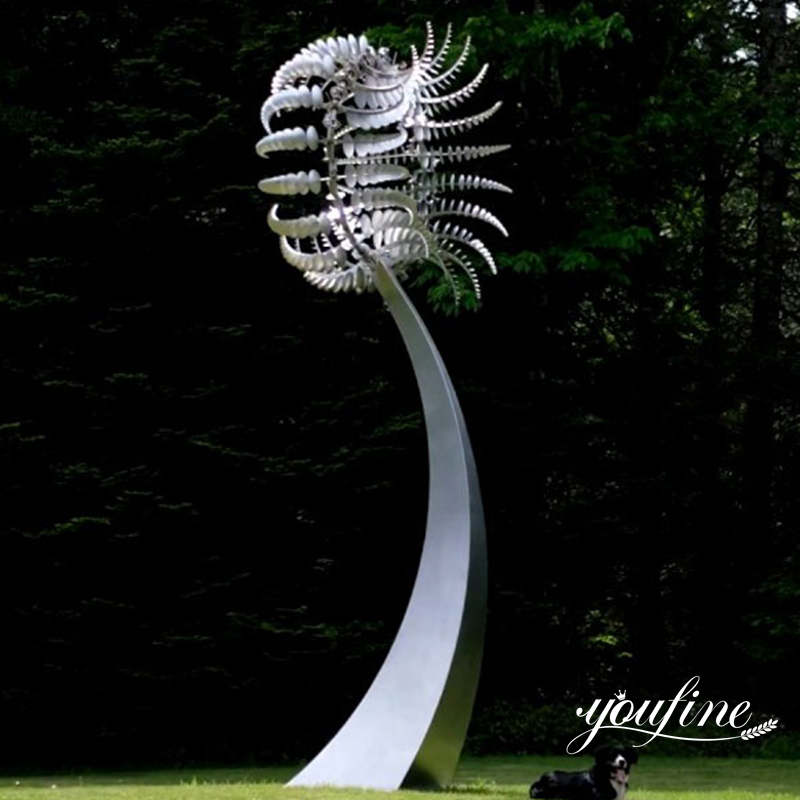 This wind-powered kinetic sculpture is made of high-grade material and is able to last for many years in outdoor conditions. Besides, a stable base could make the sculpture get rid of the impact caused by windy days. And the surface of the stainless steel is smooth and easy to clean and maintain.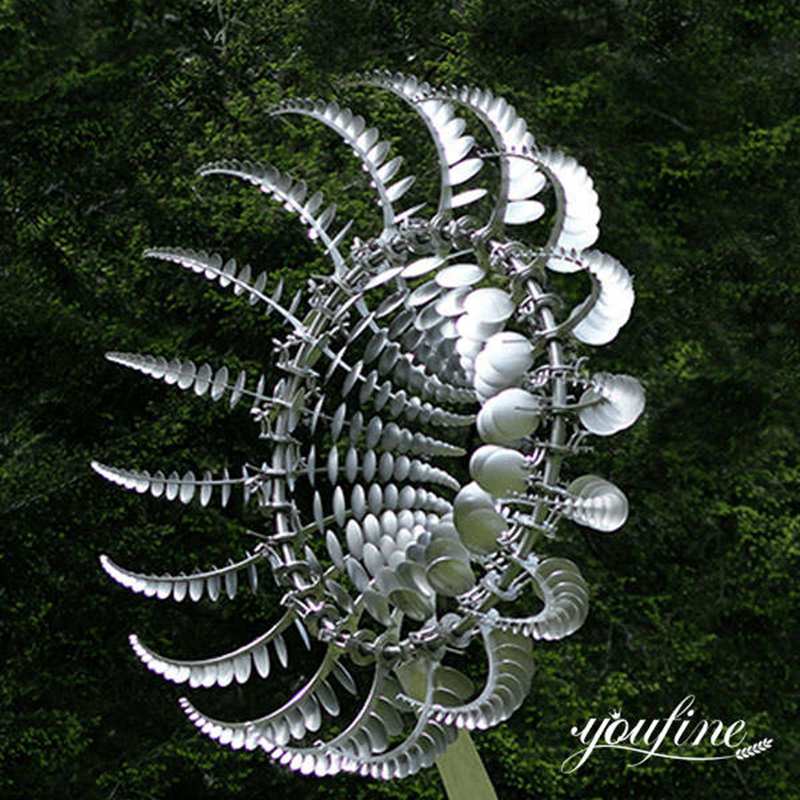 Provide Individual Customized Service:
Different customers may have different requirements for this sculpture and the YouFine factory provides individual customize services to satisfy different requirements as much as possible. No matter change the color of the sculpture, add extra decoration on it or customize the sculpture in different sizes, all these requirements are available at the YouFine factory. A professional design team would provide professional supports and design drawings in accordance with different requirements.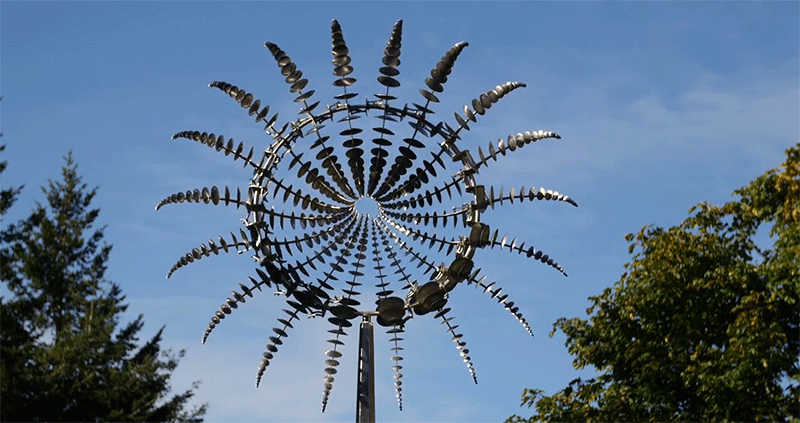 The YouFine factory must be a reliable business cooperator deserve to be trusted. If you want to buy this fantastic wind-powered kinetic sculpture, just contact us as soon as possible. Experienced consultants would introduce more details and give you professional purchase suggestions.