1. Contemporary Abstract Stainless Steel Sculpture Detail:
Classical abstract stainless steel sculpture design, this contemporary abstract sculpture conforms to the style of modern interior and exterior decoration. You can place it in an indoor office building, an outdoor central square, a garden or your own home. Abstract art forms must bring different visual effects and feelings. And contemporary art design forms will not become obsolete over time.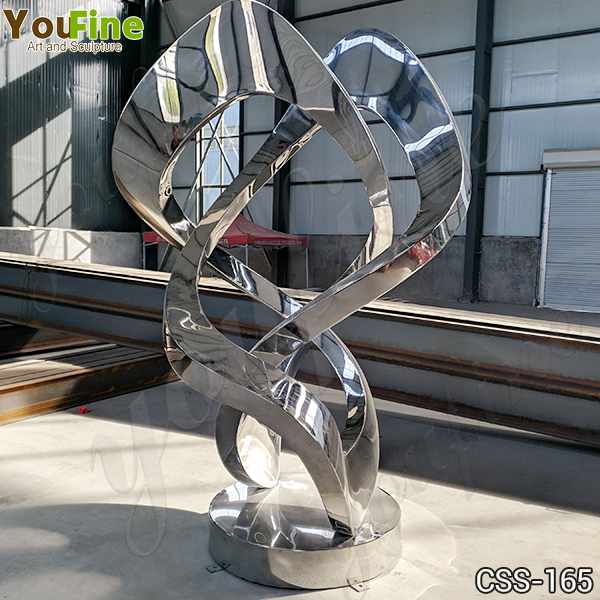 You can see that our contemporary stainless steel sculptures have different visual effects from different angles. The sculpture adopts a curved design as a whole, so the sculpture in the production process very test our sculptor's experience. Our stainless steel sculptures are all hand-carved by our professional craftsmen and have been carefully polished. They have rich experience in sculpture making. It can definitely provide you with perfect sculptures.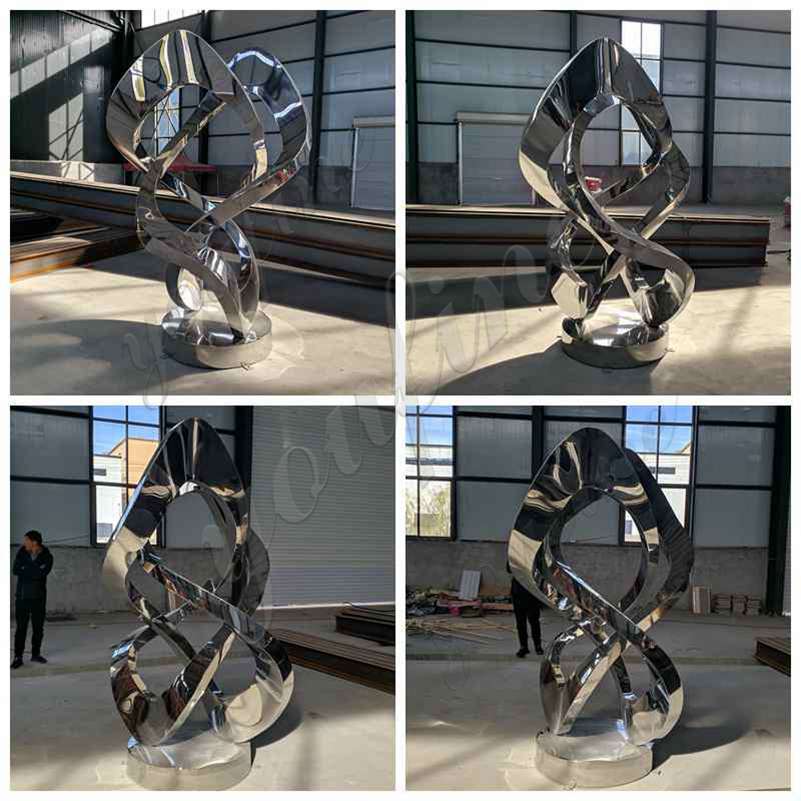 2. The Advantage of Abstract Stainless Steel Sculpture:
We made this beautiful modern design abstract stainless steel sculpture using high-quality stainless steel. All materials meet quality inspection standards. As we all know, stainless steel has a variety of types of materials to choose from. Therefore, our professional staff would choose the most suitable material type for you according to your needs and the geographical environment of the sculpture.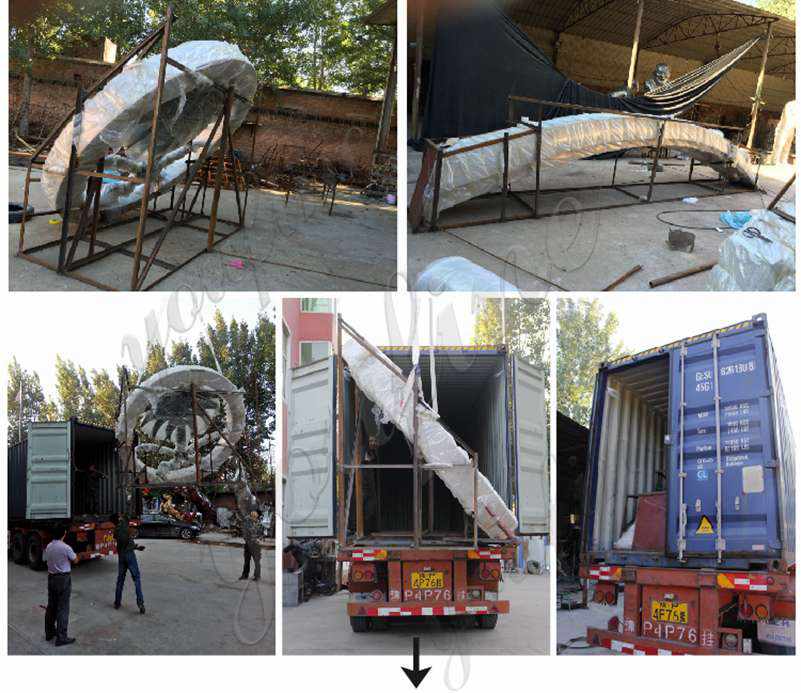 3. With Regard to Production and Delivery:
Once we have confirmed the details of this abstract stainless steel sculpture with our customer and paid the deposit, we will immediately arrange for the factory to start production. During the production process, our professional QC workers regularly provide customers with the production progress of the products. Upon completion of the sculpture, we will send the pictures of the finished product to the customer for confirmation. Once we have received confirmation from the customer, we will arrange for delivery immediately. And we can offer a variety of transportation options and can also offer door-to-door service to our customers.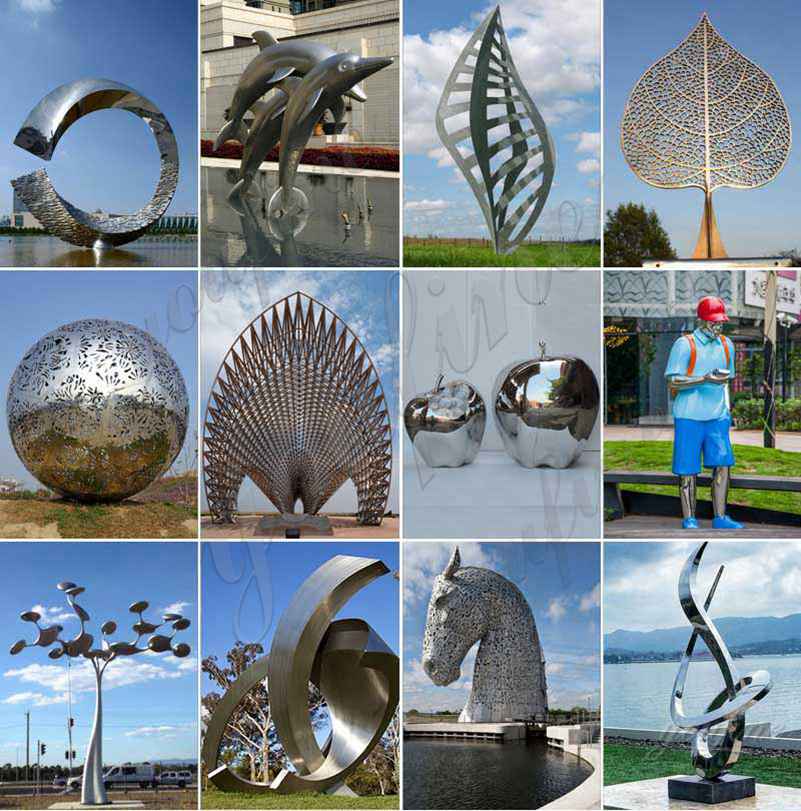 So our beautiful abstract stainless steel sculpture could be placed in any outdoor places, lawn grass or parks, and other public places. So if you are looking for a beautiful abstract stainless steel sculpture, please feel free to contact us.