Abstract Corten Sculpture Overview
This abstract corten sculpture is made of new corten steel and has a simple style that looks like an abstract figure sculpture. The sculpture has smooth lines, and the face design refers to the characters of the future world in science fiction movies. This kind of design is full of a sense of technology and design, which reminds people of technology and the future.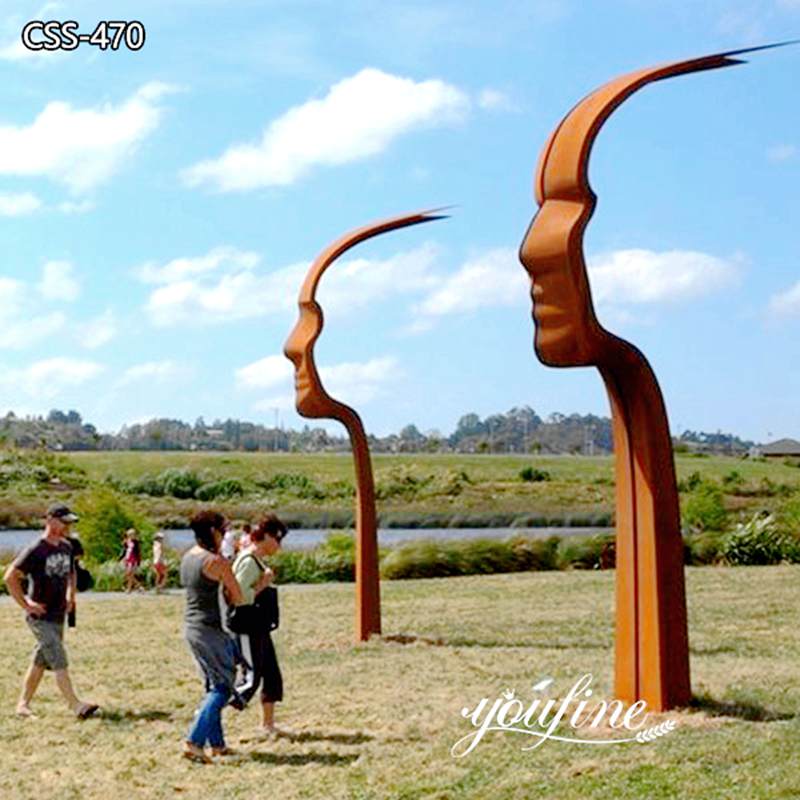 Advantage of Corten Sculpture:
Corten steel has a protective rust layer that resists atmospheric corrosion. Compared with ordinary carbon steel, corten steel has better corrosion resistance. Compared with stainless steel, it has only a small amount of alloying elements, and the price is relatively low. There is a dense and highly adherent protective film is formed on the surface of the corten steel. This oxide film prevents oxygen and water in the atmosphere from penetrating into the steel matrix to slow down the corrosion rate of the material and greatly improve the atmospheric corrosion resistance of the steel material.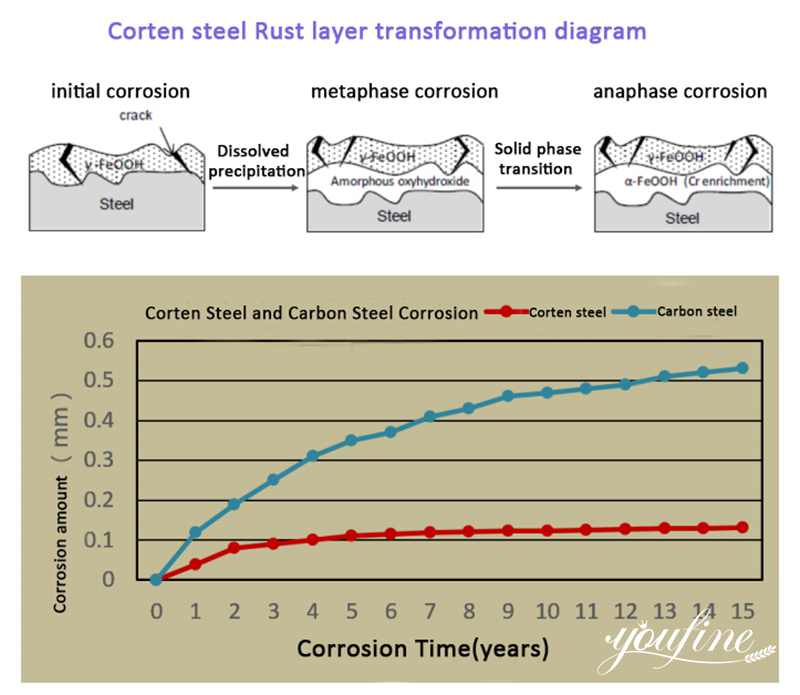 Why Choose YouFine Factory?
The YouFine factory has engaged in sculpture manufacture for more than 40 years and is experienced in all sorts of sculpture manufacture.
There is a specialized quality control department in charge of the quality of every sculpture and selection of high-quality and reliable material for sculptures.
Artisans with many years of experience and advanced techniques treat every sculpture carefully.
Fine packages would be applied to protect the sculptures from damage or reform.
All the sculptures sold by the YouFine factory have been highly recognized and praised by customers.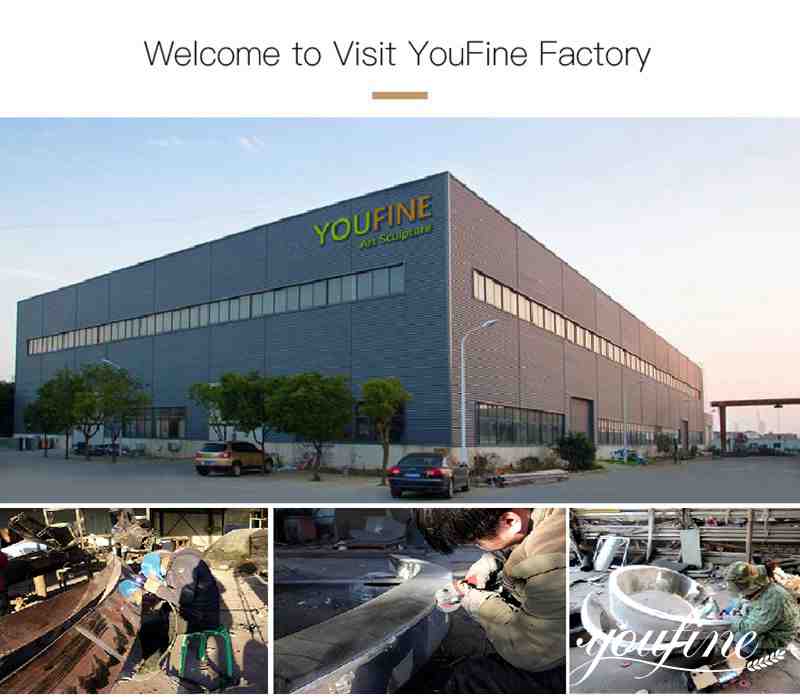 Find Out More Corten Sculpture:
The YouFine factory has a wealth of experience in sculpture manufacturing. In the past 40 years, the factory has continuously expanded the business scope and enriched the product structure, only to provide customers with more purchase options. If customers look through YouFine's website, they might find that there are all sorts of large corten sculptures, corten fountains, and abstract corten sculptures. And customers could also customize a unique sculpture in accordance with their individual preferences.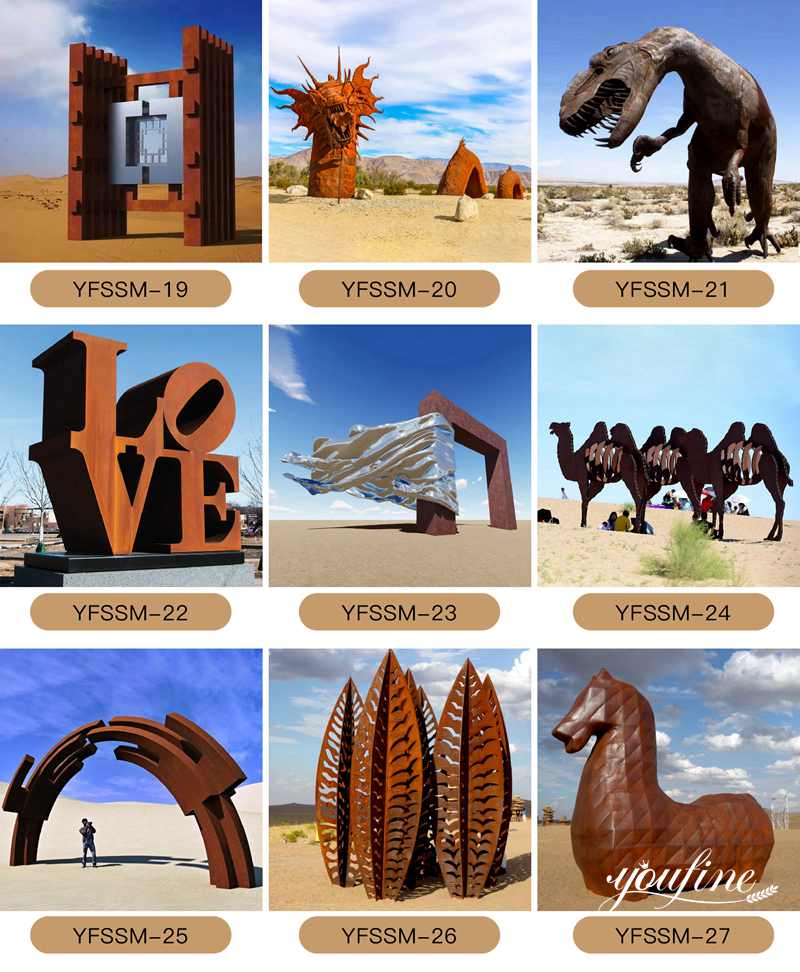 Please contact us and share your attitude toward this abstract corten sculpture or other products of the YouFine factory. Looking forward to your consultation.