David Cerny Sculpture Details:
This David Cerny sculpture is both a fountain and a sculpture. From a distance, it looks like a spectacular setting that has just emerged from the movie. This genius work comes from the Czech sculptor David Cerny. It is 7.6 meters high, weighs 14 tons, and is composed of more than 20 independently rotatable stainless steel plates. When turned to a specific angle, these steel plates would form a huge human head. The sculpture is located in the pool, and whenever the stainless steel plates are aligned, water will gush out from the sculpture's mouth.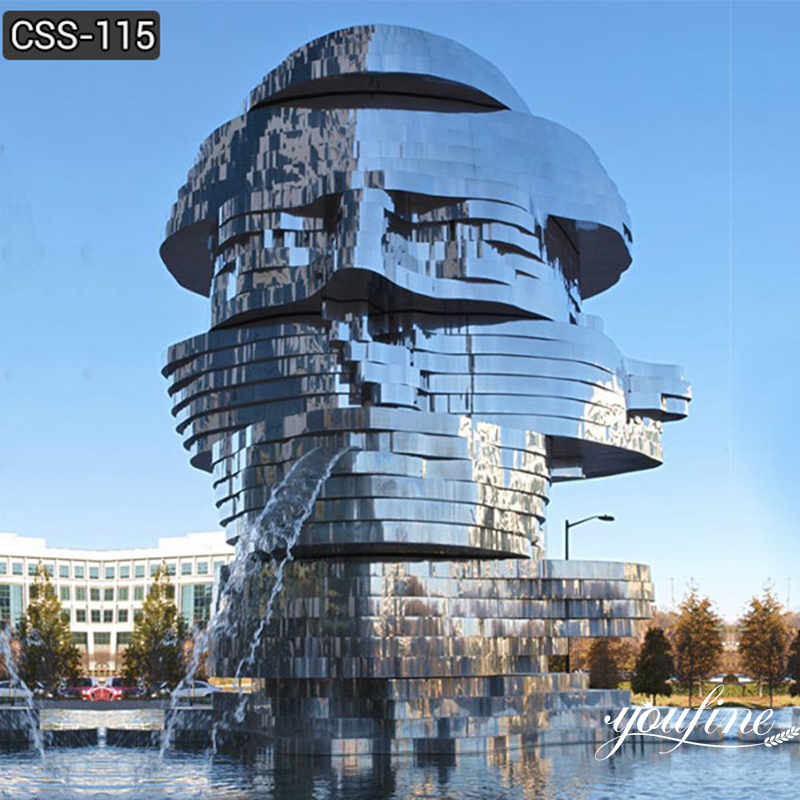 Why Choose Sculptures of YouFine?
Professional Sculpture Manufacturer: the YouFine factory is a reliable sculpture manufacturer that has engaged in sculpture manufacture for more than 40 years and is an expert in sculpture manufacture. Thousands of art sculptures of YouFine would be sold to different countries and regions every year and all those products have received recognition and praise from customers.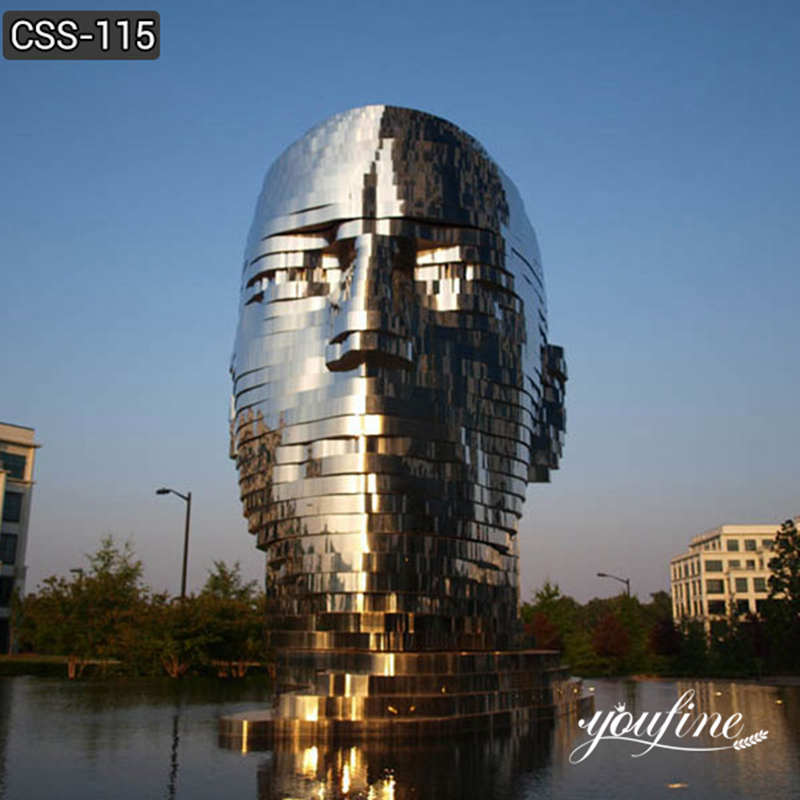 Thoughtful Installation Guidance: it would be impossible for customers to install sculptures without a professional and detailed installation guide. In order to help customers install sculptures safely and successfully, the YouFine factory would provide thoughtful installation guidance in form of word descriptions, pictures, and installation videos. All of them would help customers finish the installation with ease.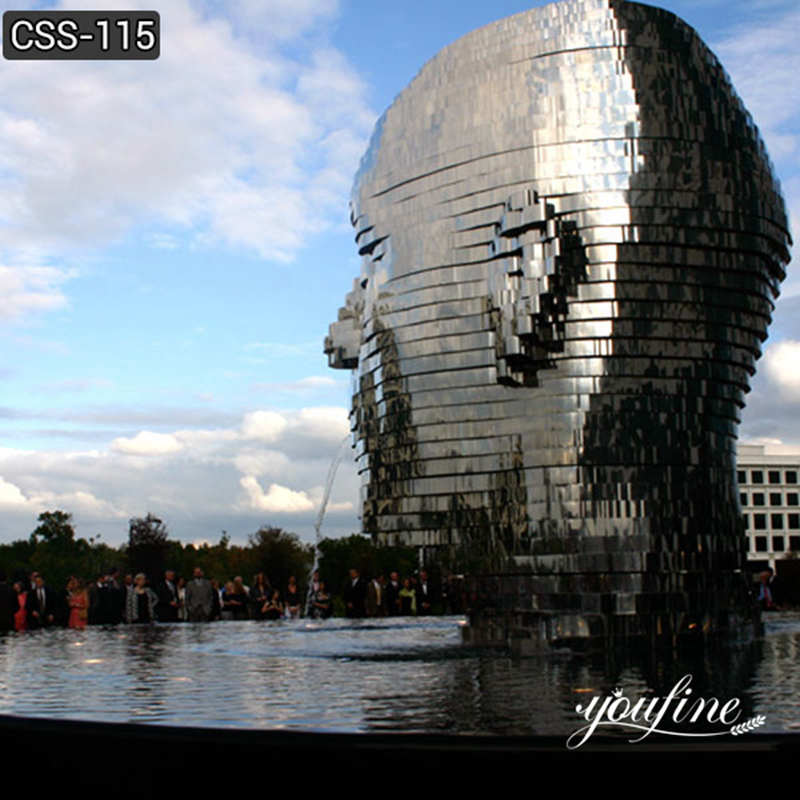 Affordable price: during the past four decades of business, the YouFine factory has accumulated many resources and established a reliable and complete supply chain. This supply chain can reduce unnecessary expenses for YouFine, and it can also reduce costs for customers. The YouFine factory guarantees that customers can buy better quality products at YouFine at the same price.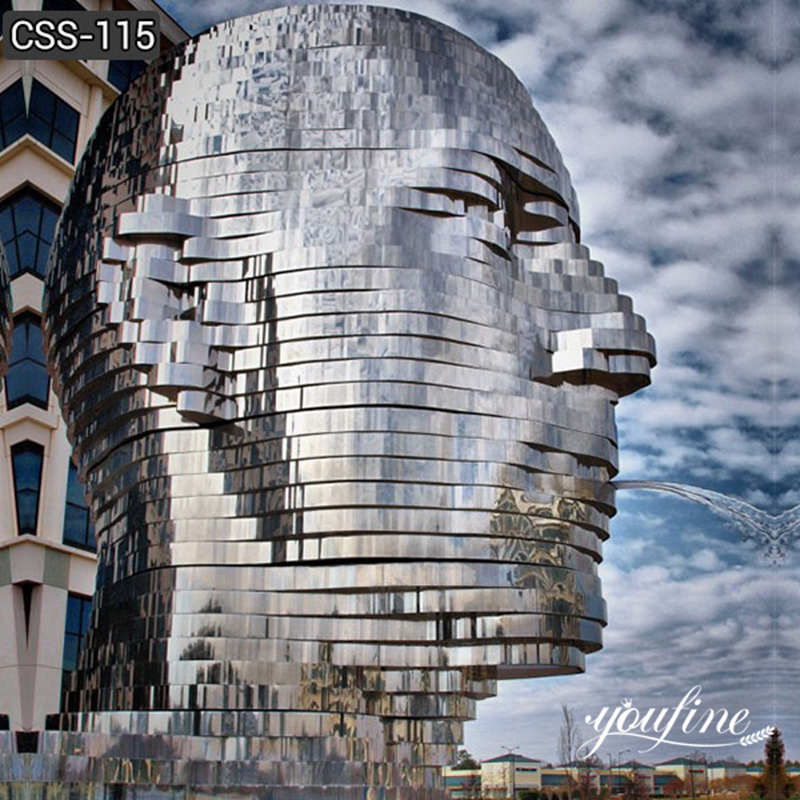 Where to Place This Sculpture:
This David Cerny sculpture has a unique shape and is a work with visual impact, and it cleverly combines art and modern style. And it has the potential to be a landmark and attract people's attention. It would be a good choice to place it in front of a shopping mall because the unique and modern design would attract attention for the shopping mall. Besides, it would be a wonderful decoration for a technical company. Stainless steel is a material that has a sense of modernity and technology, and such a well-designed metal sculpture suits the style of a technical giant.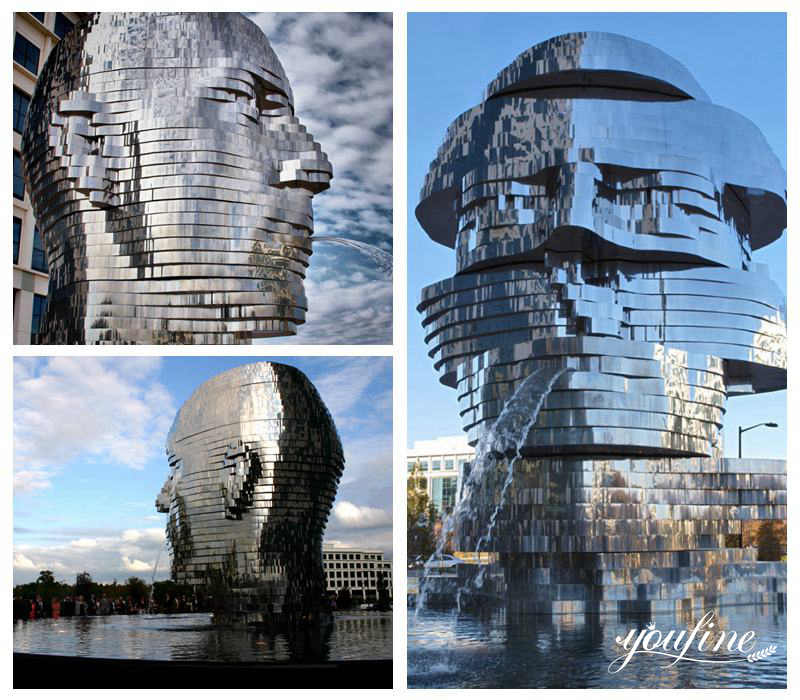 What are you waiting for? Please contact us and know more about this David Cerny sculpture.