Stainless Steel Leaf Sculpture Details:
This stainless steel leaf sculpture is made of A-grade 304 stainless steel which could resist the erosion of sunlight and rain. The sculpture has experienced several procedures and every step is finished by relative masters. It is an abstract leaf shape and suits to place at many public areas like parks, lawns, squares, art galleries, communities, hotels and etc.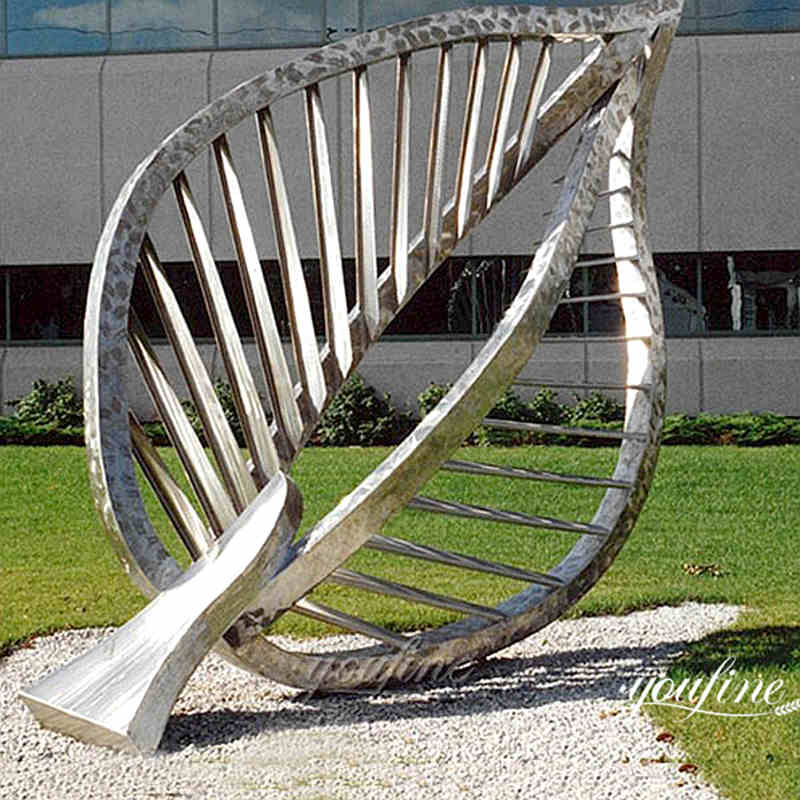 Why Choose Sculptures of YouFine?
The YouFine factory was founded in 1983 and has more than 35 years of sculpture manufacture and export experience. There are different departments in charge of every procedure. Before making a deal, customers could contact our consultants to gain more detailed information about sculptures they like. Besides, a specialized quality control team would supervise the manufacture of sculptures and check every product before shipment. And the factory would provide thoughtful after-sale services, professional assistance, and the solution would be given as soon as possible after we know what could we do for you.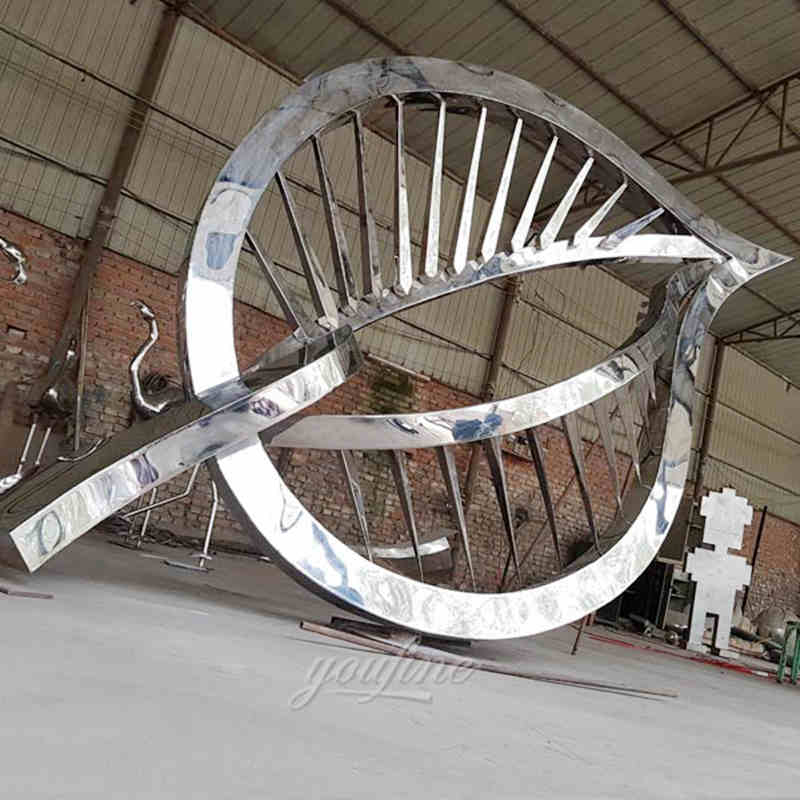 Various Styles to Choose:
The YouFine factory offers different effects of a single product and customers could choose from those options according to their preference. It is available for customers to choose mirror effects, brushed effects, different colors, and different sizes. No matter what style you need you could always gain a satisfying answer in the YouFine factory. And individually customized service would also be available and customers could make full use of their imagination.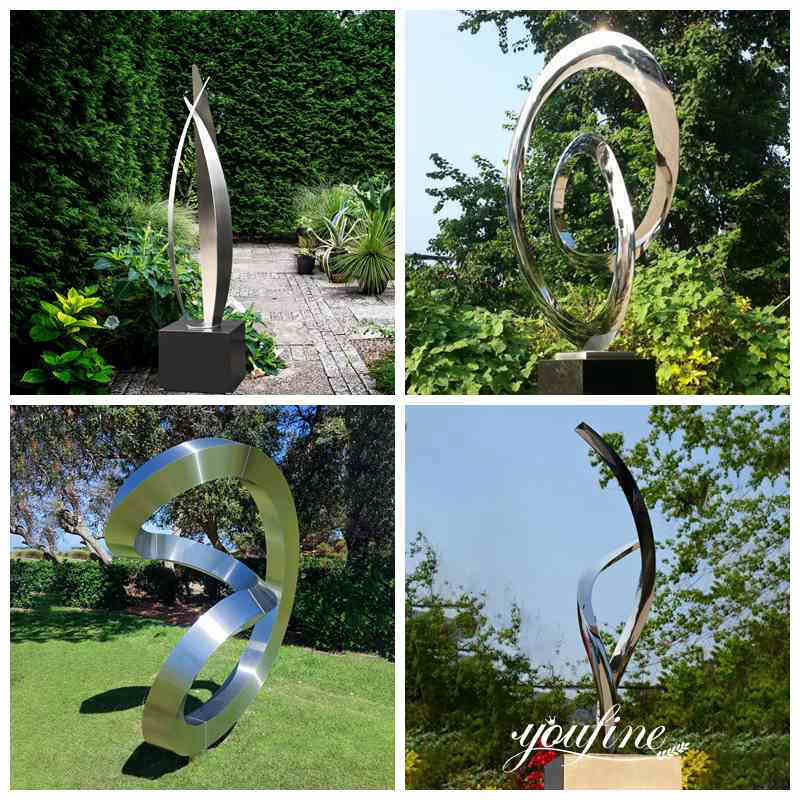 Where to Place Leaf Sculpture?
A: for the lawn of communities, this stainless steel leaf sculpture must be a wonderful outdoor decoration. Stainless steel is an ideal material for outdoor decoration since its cheaper expensive and durable characteristic. And it has a sense of modern and art, suits many sorts of exterior decorative styles.
B: this metal leaf would be placed at some art galleries. Galleries need some special decoration which has been well-designed. And this metal leaf has a simple design and abstract shape, it must be a good choice for decorating.
C: if you need to decorate a garden or park, you might want to buy this stainless steel leaf as decorations. It is suitable to place this leaf sculpture close to some trees because it would be a great combination of natural and modern art.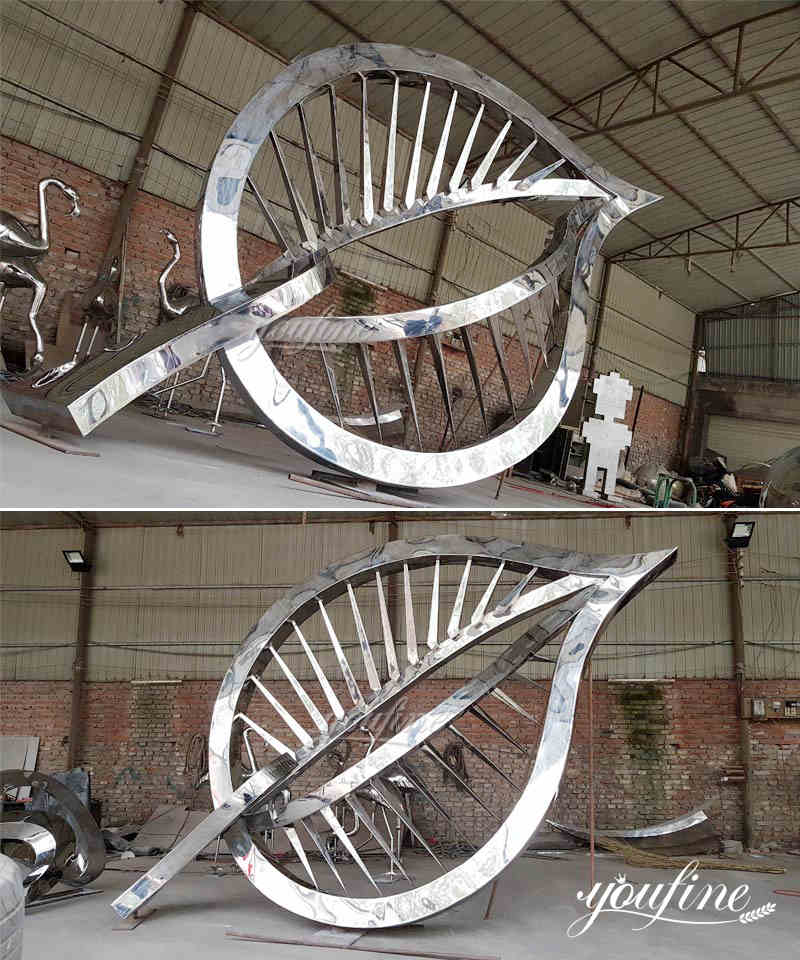 The YouFine factory must be a reliable choice for you. Please do not hesitate anymore, and contact us to find out some satisfying sculptures.