Large Metal Hollow Heart Sculpture Details:
"Heart" is usually a sign of enthusiasm and love. This metal hollow heart sculpture breaks through the inherent design. The hollowed feature makes this heart sculpture look mysterious and distinctive. The shiny surface makes this sculpture more modern and energetic.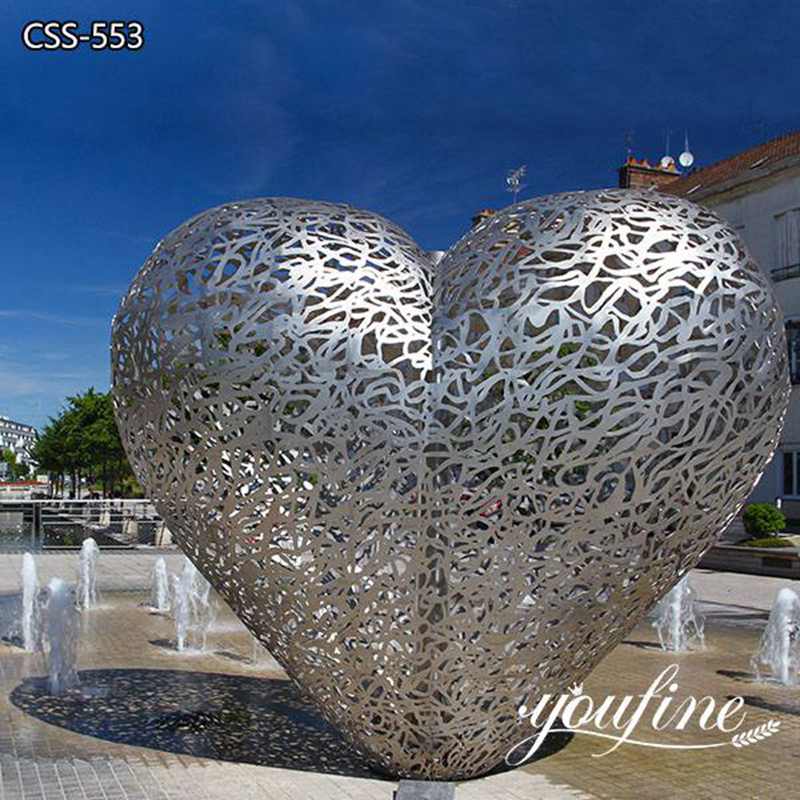 Applicable To A Variety of Places:
This modernly designed large metal hollowed heart sculpture is very suitable to be placed on squares and the entrances of some large shopping malls, as well as on broad hillsides.The surface of the sculpture can be customized in different colors according to your requirements to match some theme activities or decoration styles. Sunlight through the sculpture will also leave a hollow heart in the place, and special sculptures can also attract tourists to take pictures and increase the popularity. Bring fun and deep impression to people.
Of course, this large stainless steel hollow heart sculpture with modern design has many applications. It could also prevent outdoor beaches, grasslands, commercial centers, squares, parks and so on.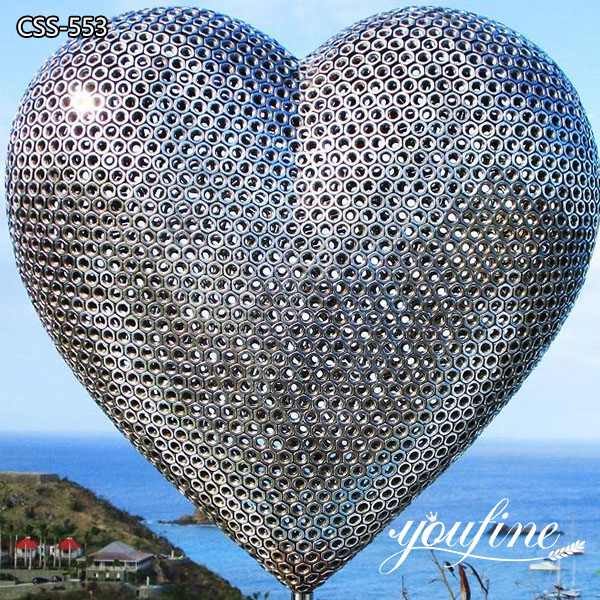 Why Choose YouFine's Metal Sculpture?
First of all, our factory has more than 30 years of experience in making metal sculptures. Every craftsman from YouFine factory has skilled skills. They have been engaged in metal sculpture business for more than decades. Therefore, the production of any piece of metal sculpture could be easily completed in their hands. For the curvature of this sculpture, our craftsmen would forge it by hand to ensure the accuracy of the curvature.
Secondly, our sculptures are guaranteed by quality and after-sales service. After completing the sculpture, YouFine would first send all angle pictures of the product to the customer for confirmation. We would arrange delivery only after we take the customer to confirm. If the customer finds any quality problems after receiving the goods, please feel free to contact us. We would provide you with a solution.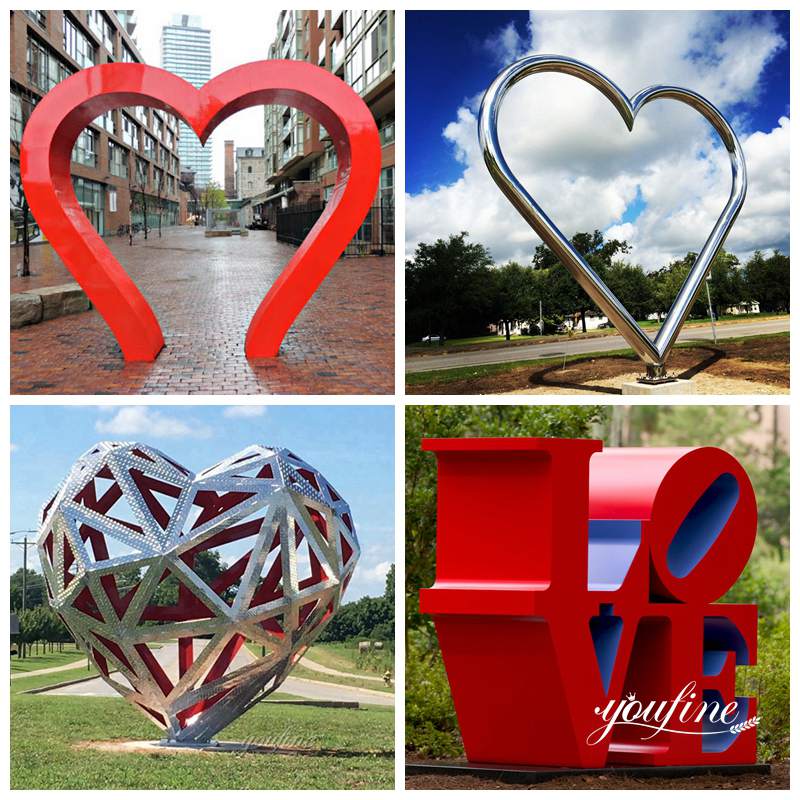 So choose YouFine , we would provide you with the highest quality large stainless steel hollow heart sculpture and the best service. If you have any needs, please feel free to contact YouFine.