Art Metal Sculpture Details:
The art metal sculpture is made of high-grade stainless steel, which could resist wind and rain erosion and is not easy to deform. Green represents vitality, and seeds represent hope. The hand in this sculpture holds a green seed, which means that it would bring vitality and hope to the world. The high-quality material and the great meaning make this statue an excellent outdoor decoration and have the potential to be a landmark.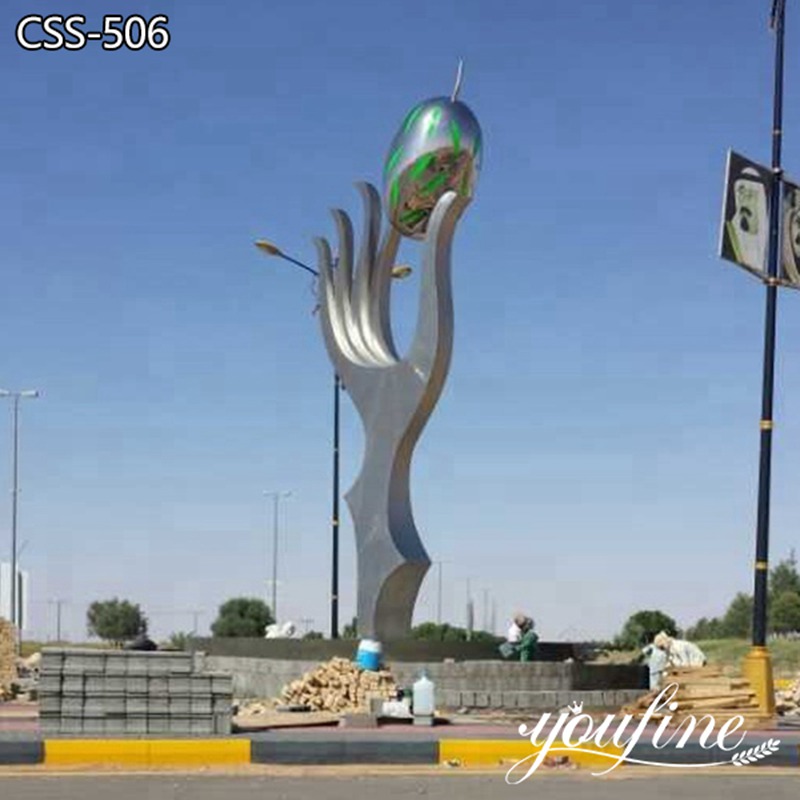 Various Material Options:
Stainless steel has good corrosion resistance and heat resistance and is suitable for making large outdoor sculptures. According to different application scenarios of the sculpture and the actual budget of the customer, the YouFine factory provides three types of stainless steel: 201, 304, and 316 for customers to choose from. All kinds of stainless steel are purchased by a professional team, and professional consultants would provide the best design solutions according to customer needs.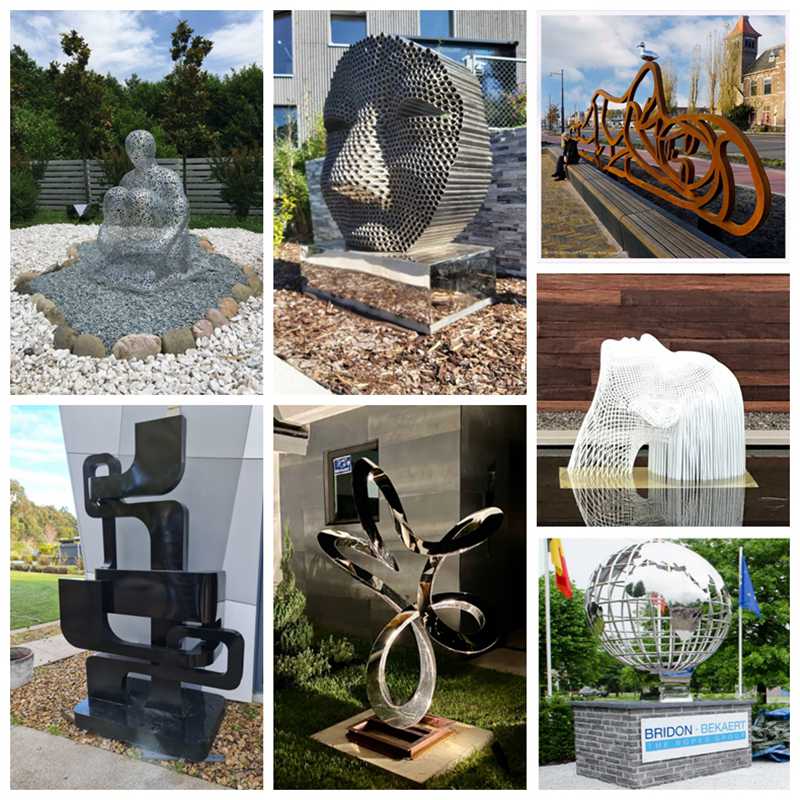 Professional Manufacture Process:
First of all, professional craftsmen would spend a lot of time making metal skeletons according to the design. This is related to the overall shape of the sculpture. Second, experienced craftsmen would attach stainless steel sheets to the skeletons and weld them together. Through the combination of spot welding and full welding, the stainless steel sheets would be firmly combined with the metal skeletons. Finally, the sculpture should be polished as a whole, and the welding marks should be hidden to make the sculpture more beautiful.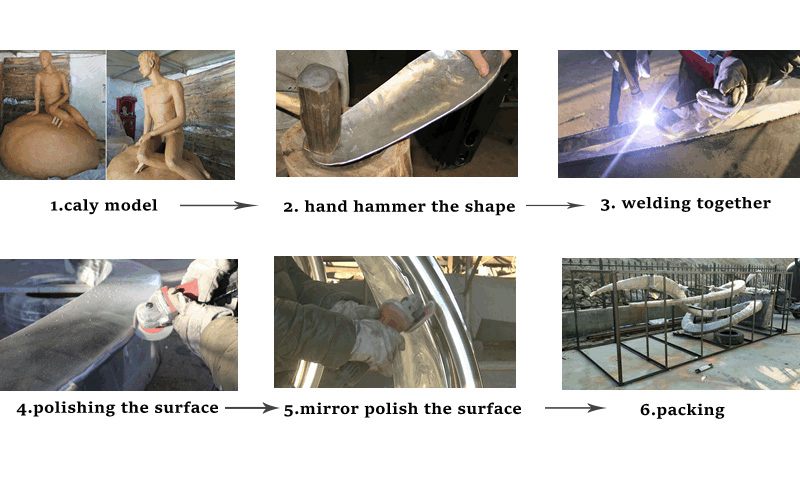 YouFine Factory Introduction:
The YouFine factory is located in Quyang, the hometown of Chinese sculpture, and has more than 40 years of sculpture manufacturing experience. The craftsmen are responsible for making sculptures have been strictly selected and have superb sculpture-making skills and rich experience in sculpture making. The professional team has a clear division of labor. Professionals are responsible for design, manufacturing, quality control, customer consultation, and customer reception respectively.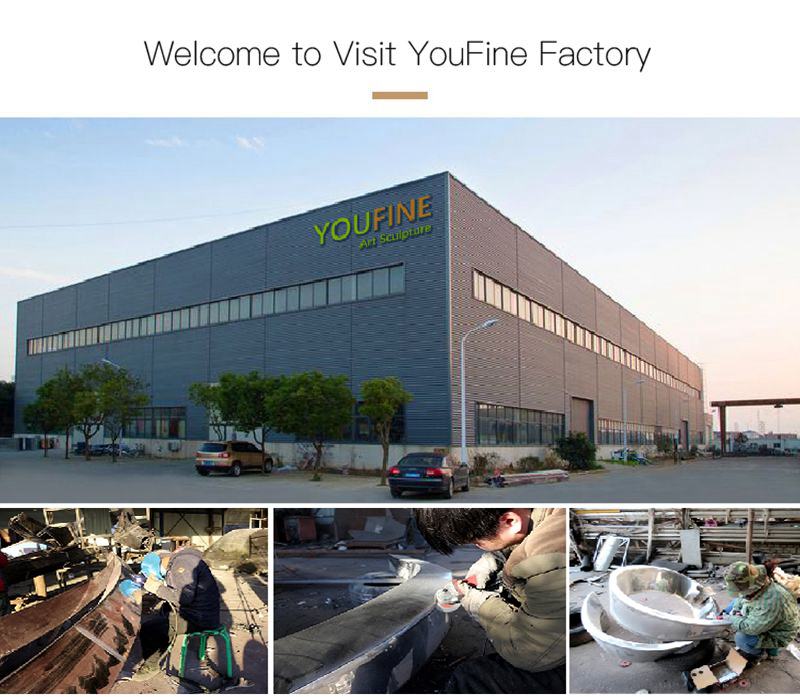 Please contact us immediately, if you want to get more information about this art metal sculpture or learn more about other products of the YouFine factory. Professional staff would answer your questions patiently.