Metal Elephant Overview:
Different from usual stone-carved elephant statues, this metal elephant lighting statue reverses the usual image of elephant statues. It uses stainless steel material and set lights inside the main body. The hollow design and the additional light make the elephant statue no longer bulky and have a sense of design.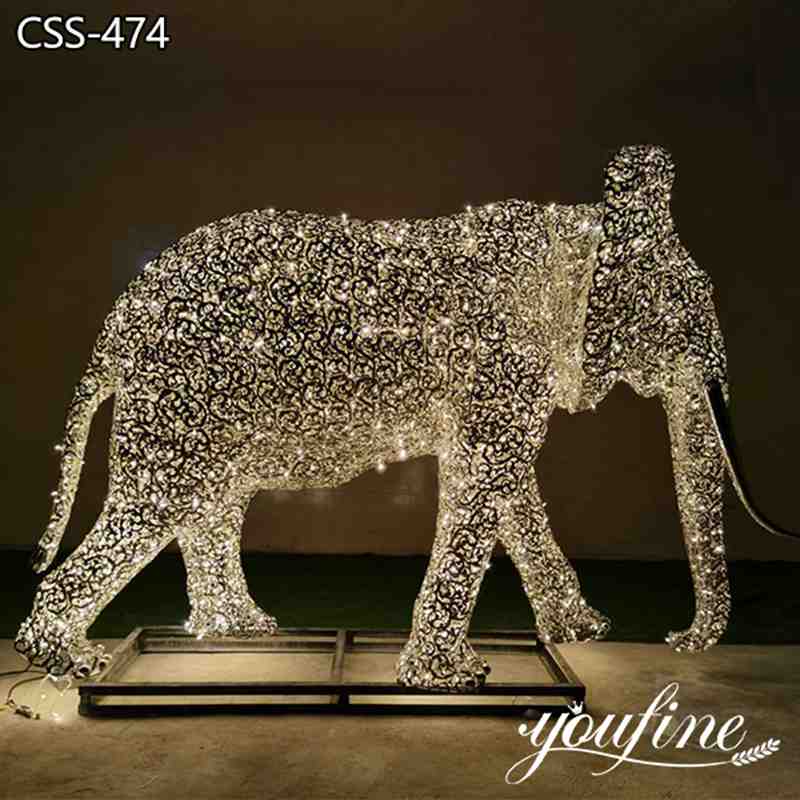 Metal Elephant Meanings:
In traditional Chinese customs, the elephant is a symbol of auspiciousness and fortune. Because the pronunciation of elephant is similar to that of auspiciousness and fortune in Chinese. Besides, because elephants use their noses to absorb water, and the Chinese feng shui supports that water relates to wealth. Thus, elephants are given the meaning of absorbing wealth and attracting wealth. And that is the reason for placing elephant statues at the entrances of hotels and malls.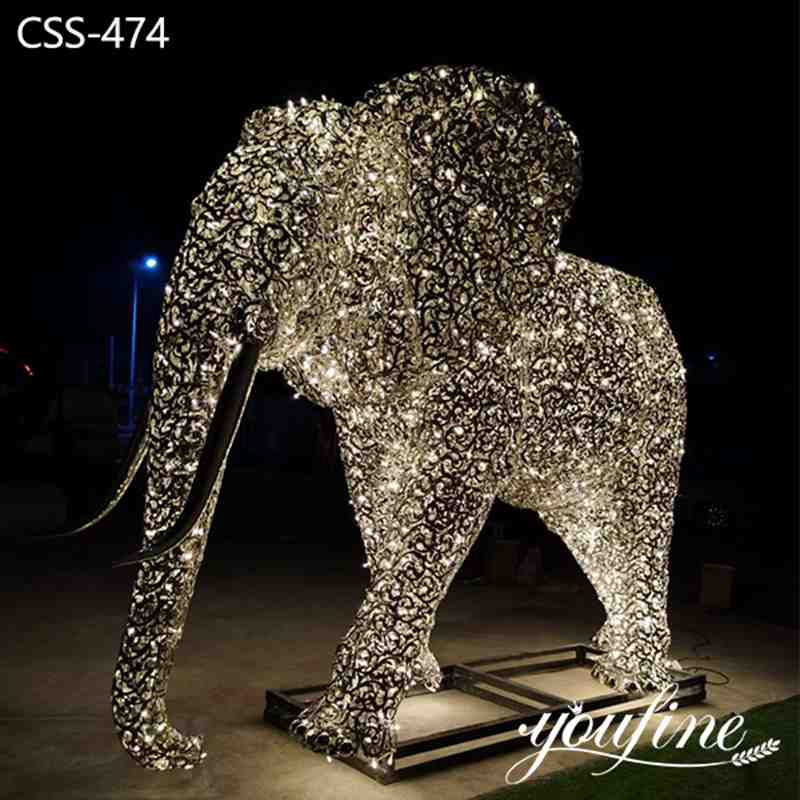 Strict Quality Control:
In order to show a perfect metal elephant lighting statue to our customers, YouFine treats every step of statue manufacture carefully. Apart from the design and manufacture, raw material selection is the most important part of the manufacture. There is a specialized quality control department in charge of selecting the raw material from different raw material suppliers and experience a long process to find out a reliable one. All these effects are solely in order to give customers a statue with high quality.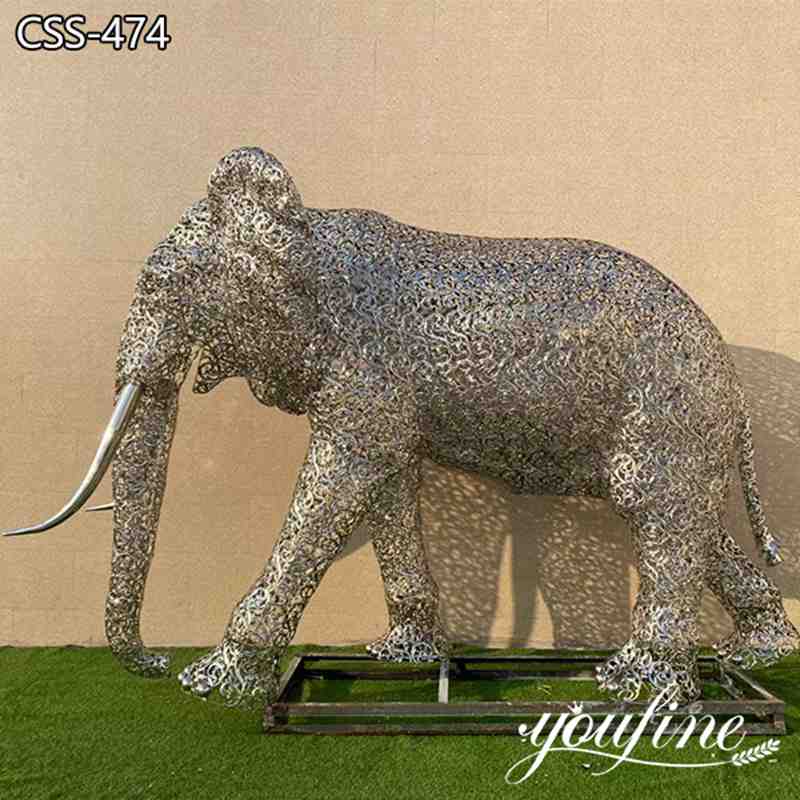 Find Out More Well-designed Statues:
There are a group of sculptures relate to this metal elephant and are equally exquisite and valuable. If customers look through our website, they could find out a series of animal statues like a bull, lion, tiger, and etc. Besides, our factory provides statues with different materials like marble statues, bronze statues, stainless steel statues, iron statues, and fiberglass statues. A group of professional artisans would manufacture statues with high quality for every customer.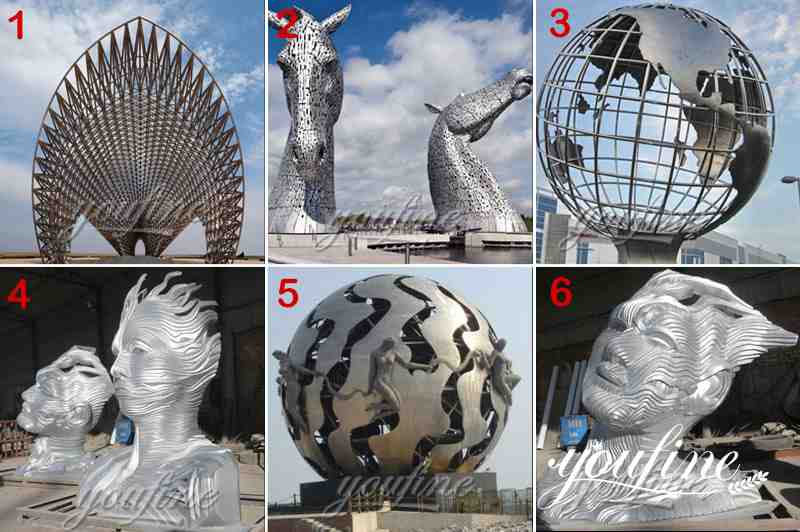 If you are interested in this metal elephant lighting statue, contact us right now. Or customers could customize a unique statue if they do not find out a perfect one in existing statues.