Metal Globe Sculpture Overview:
This Metal Globe Sculpture is a model of our earth and is a wonderful and special decoration for many places. It is made of high-quality stainless steel and could resist the erosion of wind and sunlight. Many customers coming from many countries are in favor of it and express their recognition and praise for the quality of YouFine's sculpture. Thus, the YouFine factory is a reliable sculpture manufacturer and the products of YouFine must be a good choice for you.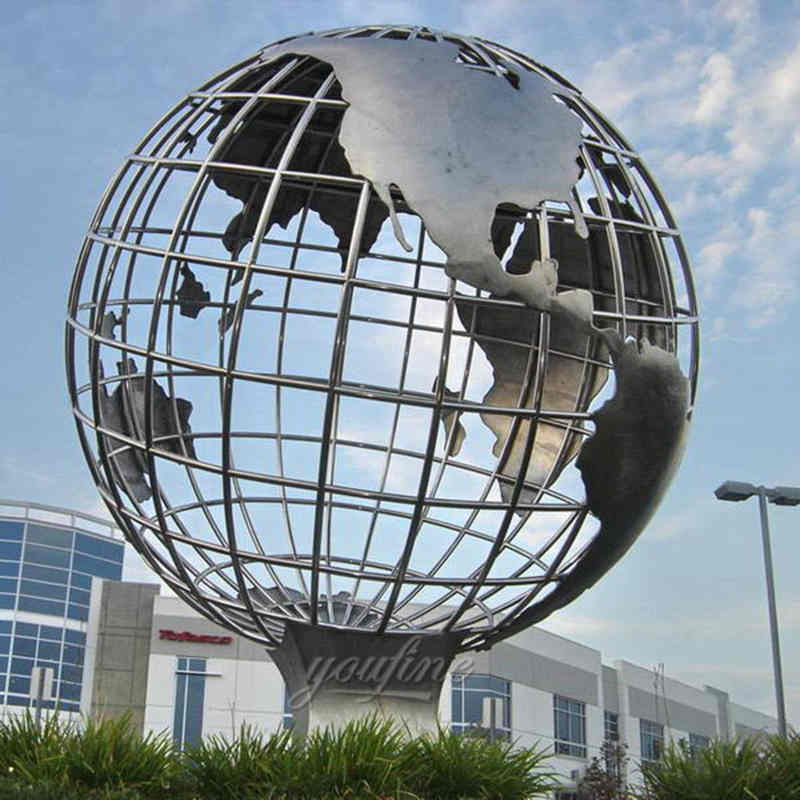 Advanced Welding Techniques:
This Metal Globe Sculpture is finished by professional welding masters with many years of welding experience. These welding masters make full use of their rich welding experience and advanced welding techniques and create thousands of perfect stainless steel artworks every year. For this global statue, masters combine both spot welding techniques and full welding techniques in order to make the sculpture beautiful and firm.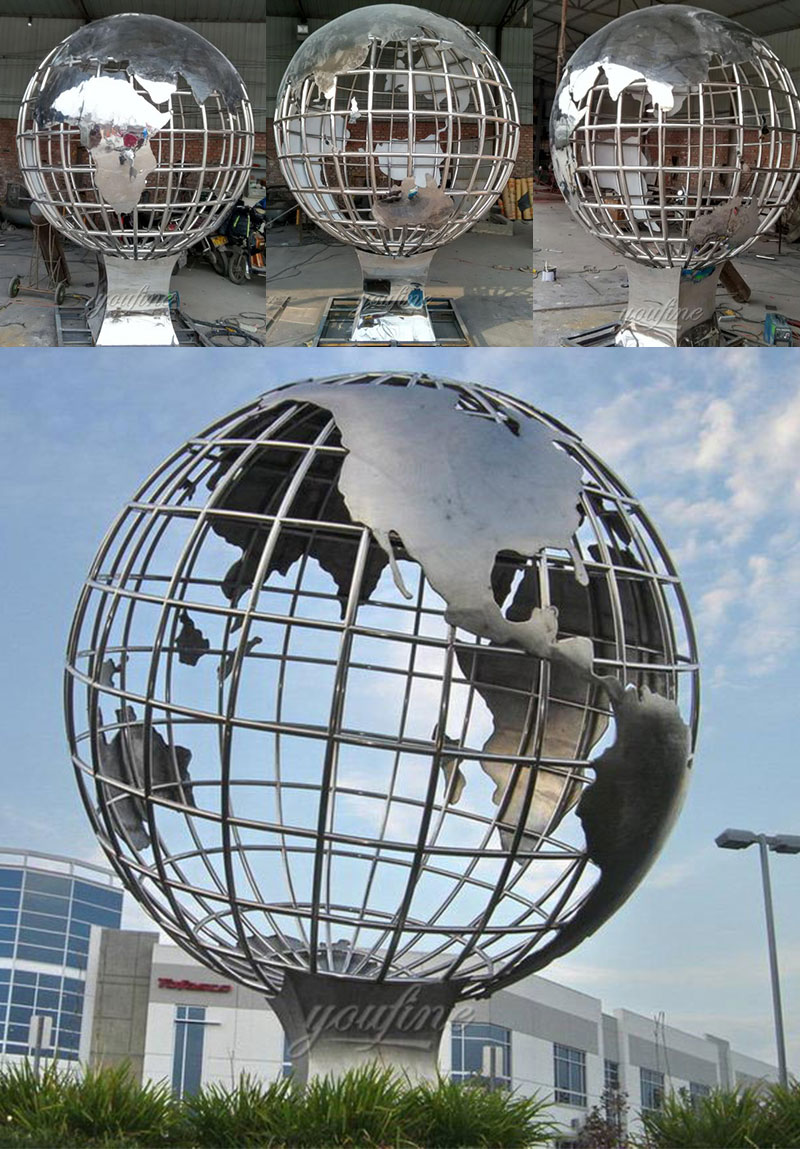 Various Customized Options:
This Globe Sculpture has different versions and customers have different customized options. All designs of this global sculpture are created by a group of professional designers of YouFine. The design is based on the image of the earth and makes different changes on various designs. There are stainless steel global sculptures with different sizes, colors, and designs. And customers could even share their ideas and requirements about this sculpture. Professional support would be given to help customers to realize their designs.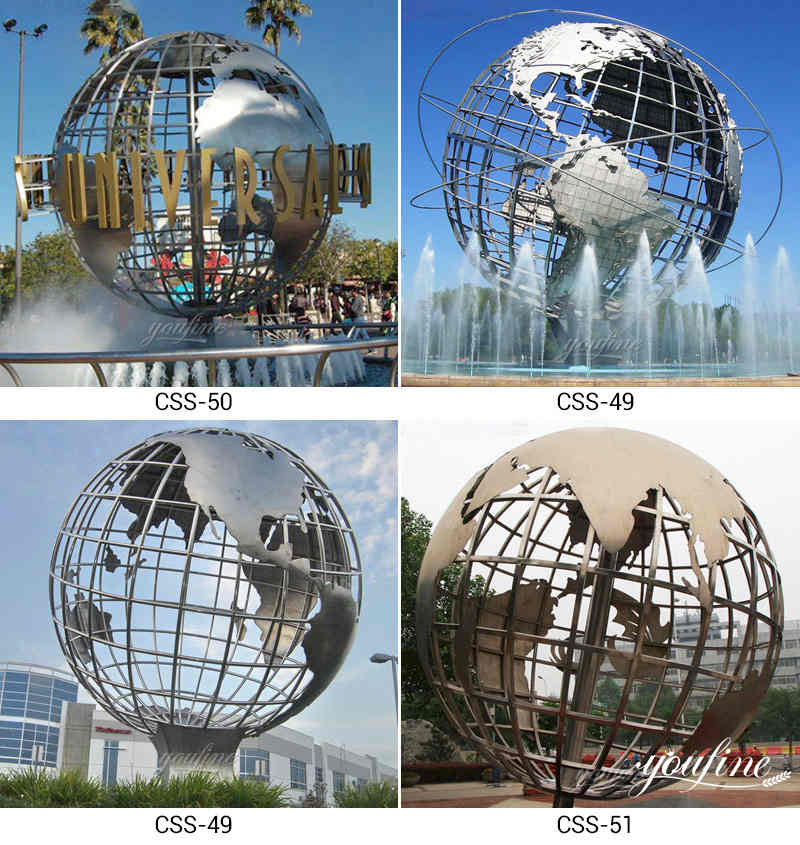 Feedback from Customers:
This sculpture has been purchased by customers from different countries and regions, and some of them give us their feedback about this sculpture. Many pictures that YouFine posts on the website are coming from the feedback of customers. The real case is more persuasive than everything and customers could trust the YouFine factory totally. The YouFine factory has engaged in sculpture manufacture for decades and desires to provide customers sculptures with high quality and at an affordable price.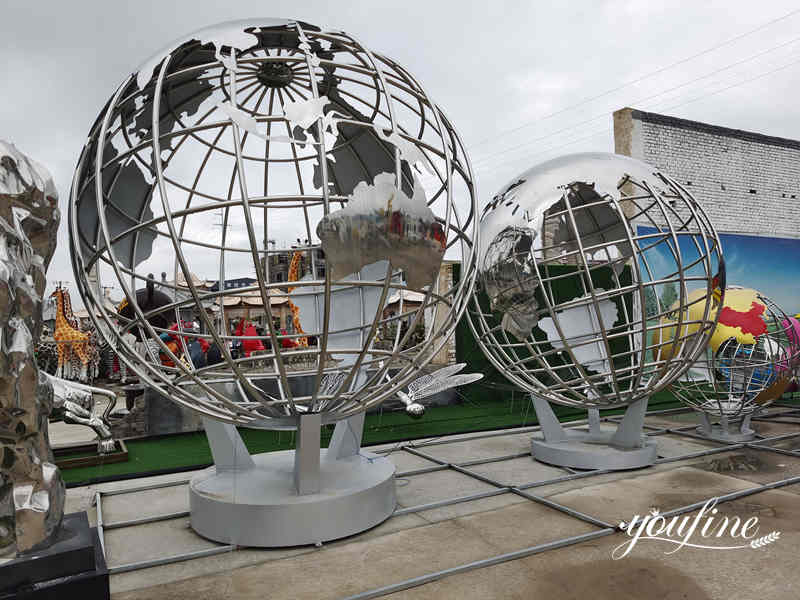 If you are impressed by this Metal Globe Sculpture and hope to know more details, please contact our consultants as soon as possible. And there are other metal sculptures on YouFine's website and are waiting for you to explore.