Metal Tree Sculpture Overview:
This stainless steel art is an amazing outdoor decoration and totally finished by professional artists. The surface of this metal tree applies advanced mirror polishing techniques and the leaves on the tree could clearly reflect the views around. Even there is not much decoration on this sculpture, the views reflected on the leaves would change with time going by and that must be better than any extra decoration. Thus, this metal tree sculpture must be an ideal decoration for many places and no one would like to miss it.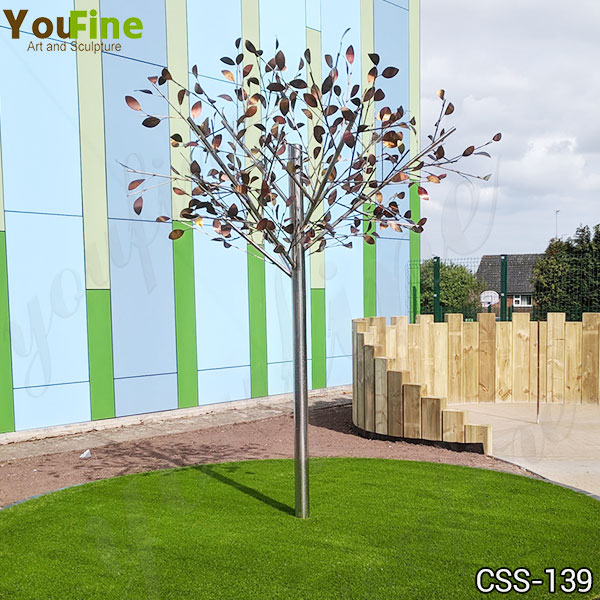 Pay Attention to Details:
The manufacture of this metal sculpture for the garden is a complex process. Different from those large simple outdoor sculptures, there are many leaves on the tree, and every piece of leaf would be carefully welded on the stainless steel branch. It requires superb welding techniques or the effect would not be as well as expected. Welding masters of YouFine have engaged in detailed welding for decades and are able to finish any difficult sculpture welding and they always treat any tiny detail carefully in order to give customers beautiful and perfect artwork.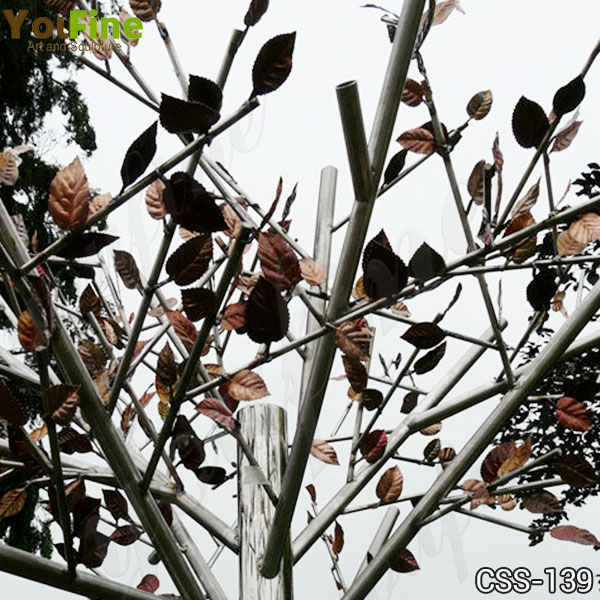 Accept Individual Customize:
In order to satisfy different requirements and budgets of customers, the YouFine factory provides individually customized services. There are two main methods to customize a unique sculpture. First, it is available to make some adjustments to the existing products and gain a new sculpture you need. For example, customers could add or reduce decorations on the sculpture, change the colors or size of the existing sculptures. Secondly, you could make full use of your imagination and design a sculpture on your own. And please share your idea with us and we would help you realize the idea.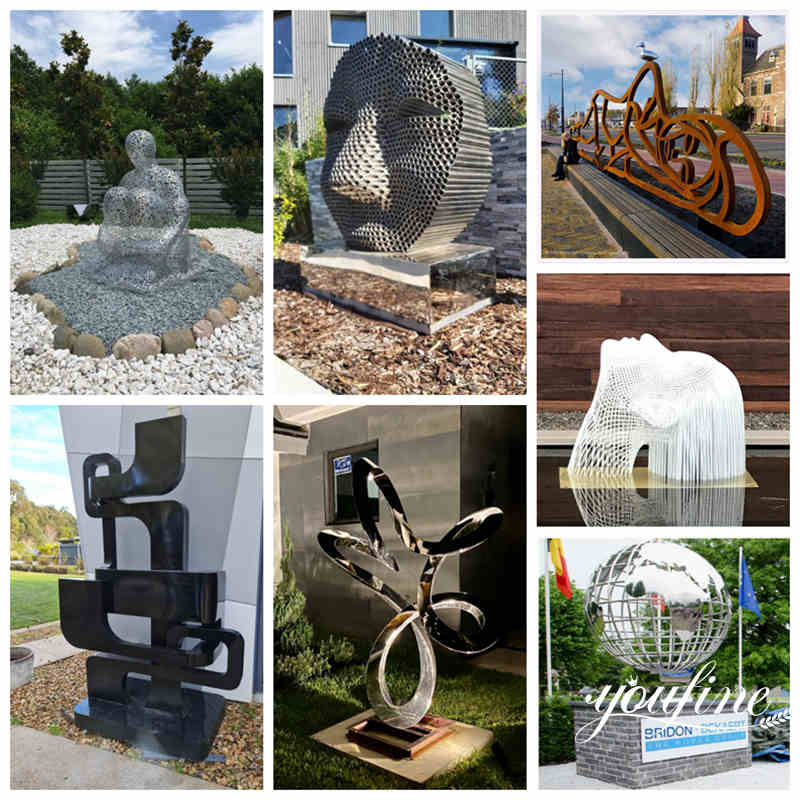 Applying Fine Package:
For those detailed designs, more protective measures would be taken to protect the sculptures from reform or damage. In the YouFine factory, every piece of leaf would be packaged carefully. And the factory would use professional wooden crates with a thickness of 3 cm and wrap the whole sculpture with soft foam. In this way, the sculpture would be perfect when customers receive their products. Besides, the YouFine factory would buy full insurance for every sculpture, and the rights of customers would be guaranteed.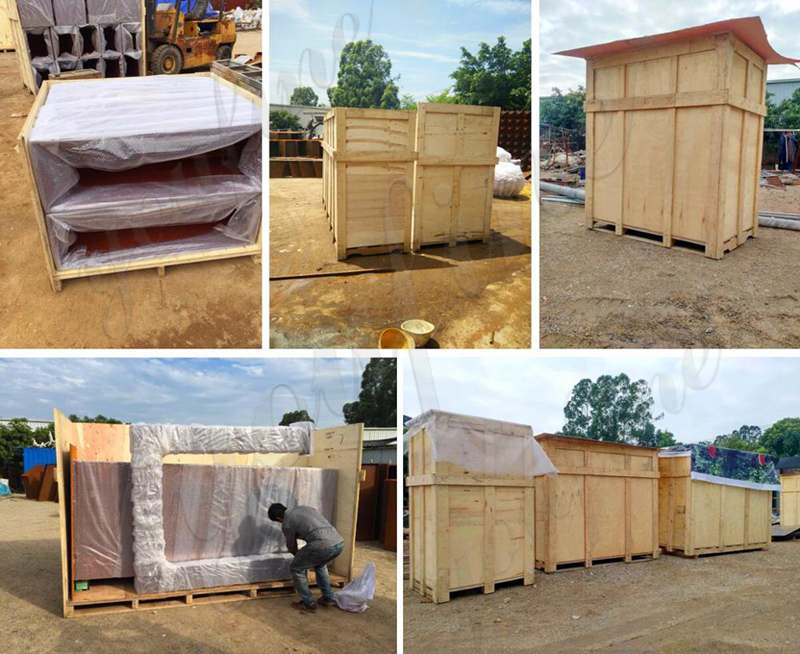 There is no doubt that the YouFine factory would be a reliable choice for you. Please contact us and gain more information about our products.