Stainless Steel Sculpture Overview:
If you are finding an impressive modern large outdoor sculpture, this stainless steel sculpture must be a good choice for you. It is made of high-quality stainless steel and designed by a group of talented designers. The surface of this metal sculpture applies advanced mirror polishing techniques and the sculpture would be shining under the sunlight and could clearly reflect the views around. No matter where you place this art sculpture, the views around it would be the natural decoration of this sculpture.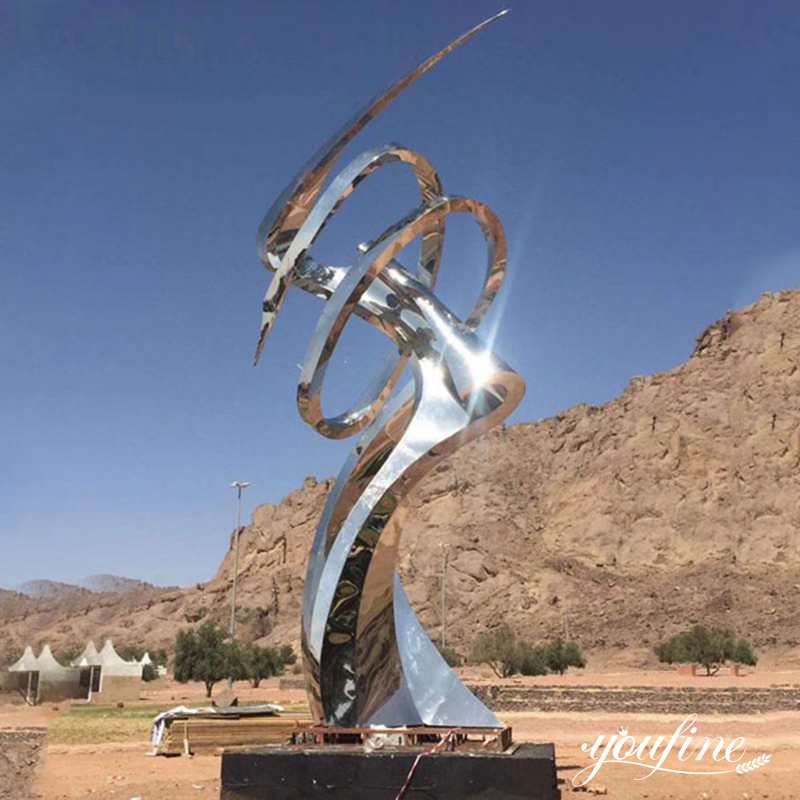 Use A-grade Raw Material:
Stainless steel is an ideal material for large outdoor sculpture with a sense of modernity and has been widely used around the world. The raw materials of many famous sculptures are stainless steel and all of them have had wonderful effects. But, the quality of the raw material has a direct on the lifespan and effect of sculptures. The stainless steel chosen by the YouFine factory could resist the erosion of sunlight, rain, and bad weather and is easy to maintain. Thus, the metal sculptures of YouFine must be a good choice for every customer.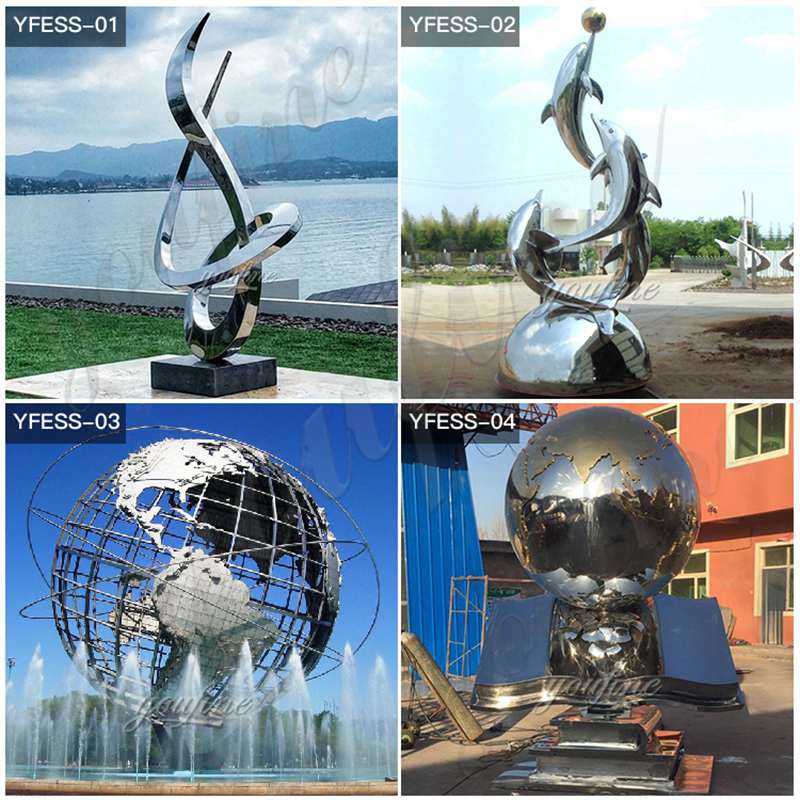 Professional Masters to Polish:
After welding pieces of stainless steel sheets together, there would be a lot of welding marks on the surface of the sculptures. But professional polishing masters would remove those welding marks perfects. All of the polishing masters in the YouFine factory have started to learn polishing techniques with top-level masters for many years. And now they have practiced their polishing skills for decades and mastered superb techniques. No matter how difficult the task is, they could finish the polishing task perfectly.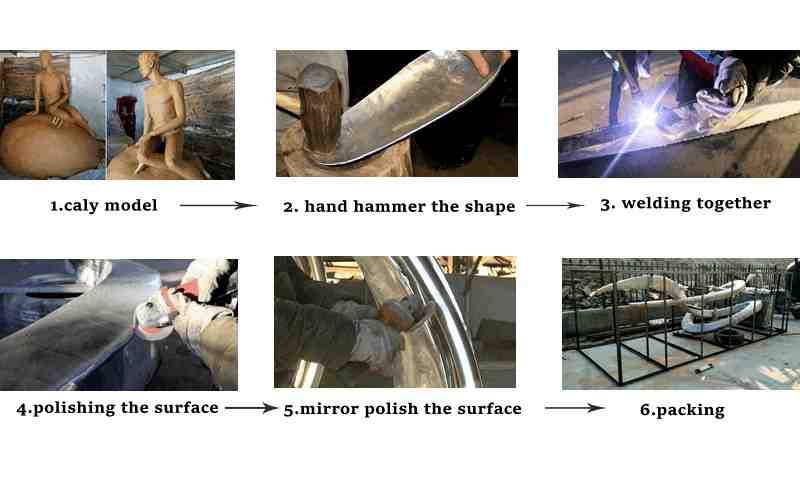 Why Choose YouFine Factory:
The YouFine factory is an experienced sculpture supplier in China. The factory has more than 40 years of history and could finish the design and manufacture of different sorts of sculptures. Every year, the factory provides thousands of art sculptures to customers from all over the world and always gets positive feedback from our customers. Any procedure of sculpture would be finished by a professional team and under the supervising of a specialized quality control team.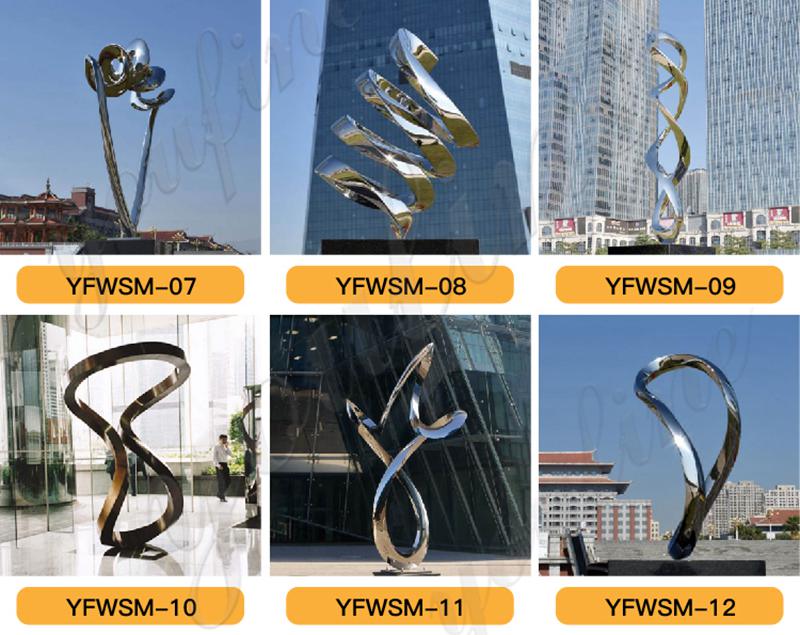 The YouFine factory desire to provide customers with well-designed and high-quality sculptures at a low price. If you are interested in this stainless steel sculpture, please contact us right now.