This high polished stainless steel school design sculpture was designed for our client in Saudi Arabia and the finished product has been installed in a square in Saudi Arabia. The sculpture consists of books and pens and is perfect for schools to decorate.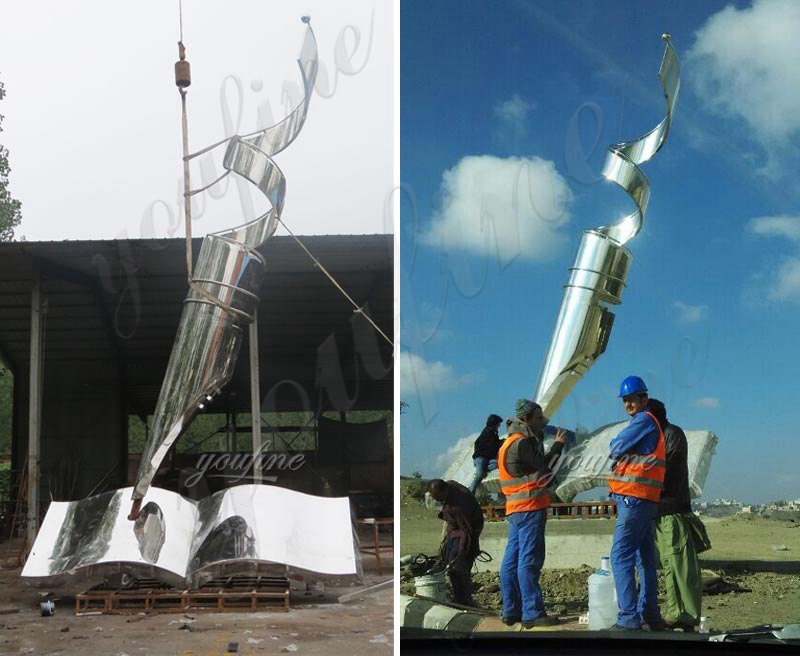 The Process of Polished Stainless Steel Sculpture:
For the production of these large polished stainless steel sculptures. It usually takes four major steps. First of all, we need to make a large metal skeleton. Generally, we make iron skeletons and do rust prevention treatment. Secondly, we need to cut the rust steel sheet and weld the stainless steel sheet to the iron bone.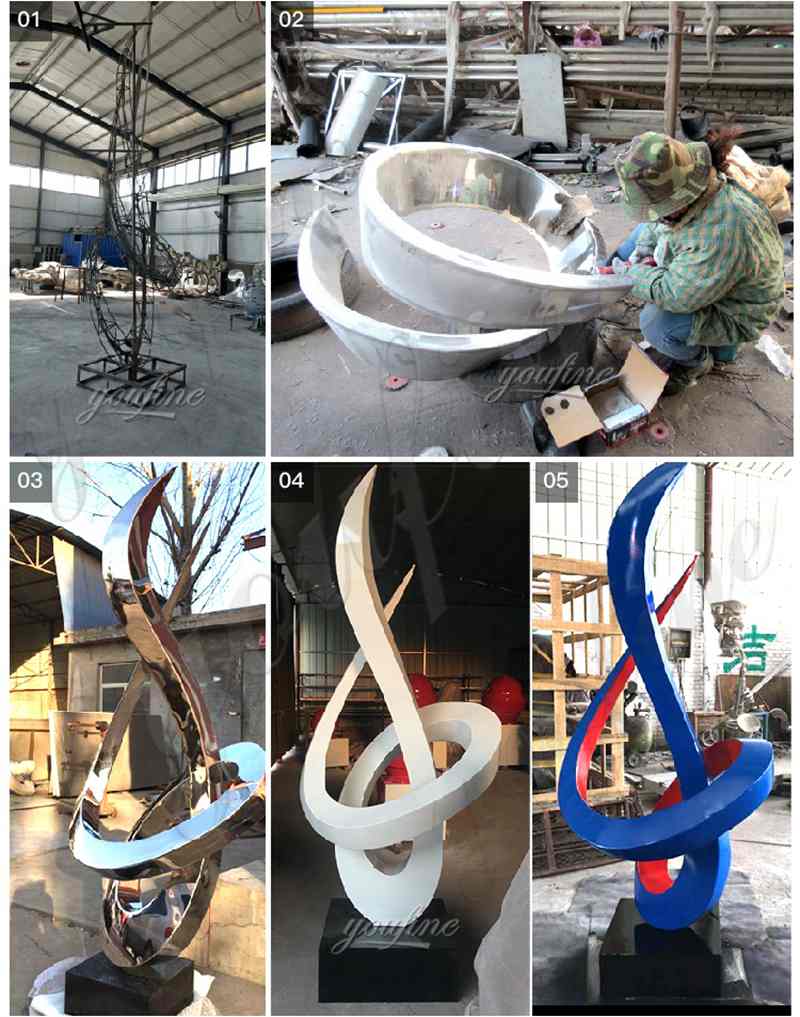 Then, the parts are welded together. Finally, our masters need to polish this sculpture, polishing is also a very complicated process, and the last step in the production. For complex stainless steel sculptures, the model skeleton needs to be made first. And this large skeleton should be strong enough to ensure that the sculpture is strong enough to sit outside for years.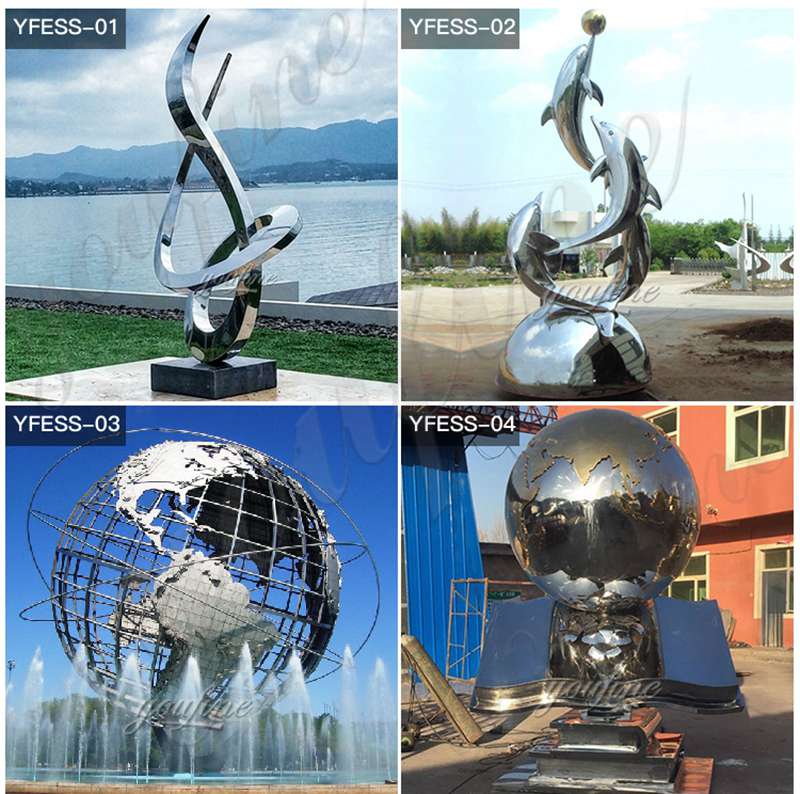 The Packing of Large Stainless Steel Sculpture:
For these large stainless steel sculptures, we generally use soft foam to wrap the surface of the sculpture. Then we would fix the sculpture in the iron shelf to prevent the sculpture from colliding. Because we are very clear, if we neglect the packaging and transportation of the goods, then the product would be damaged during transportation sometimes, this would bring unnecessary losses for both of us.