Outdoor Metal Sculpture Overview:
This outdoor metal sculpture is made by professional masters who have engaged in sculpture manufacture for decades. Experienced masters apply polish technique and metal brushed technique and finally create such an amazing metal sculpture. The modern design and exquisite details make this sculpture an ideal outdoor decoration and could be applied in many places.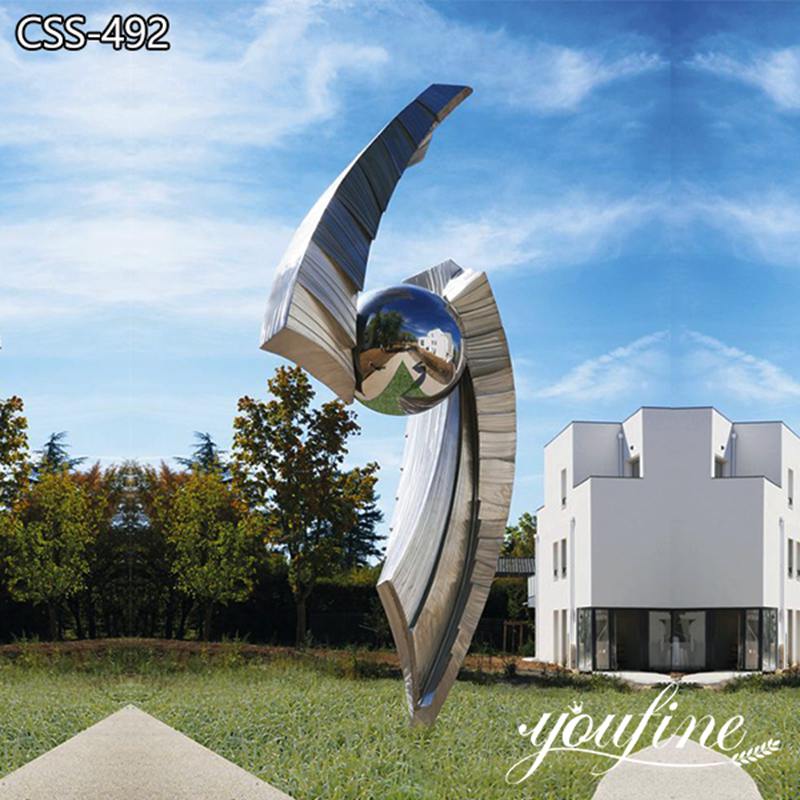 Why Choose Stainless Steel:
1. Stainless steel material has high strength and hardness which protect the statue from transfiguration for a long period of time.
2. Stainless steel sculpture is durable than most metal materials and it could resist the erosion of wind and sunshine.
3. The surface of stainless steel is so smooth that hard to produce stains, and it is easy to clean and maintain.
4. Stainless steel sculptures can have a variety of artistic styles, such as frosted effect, brushed effect, and mirror effect.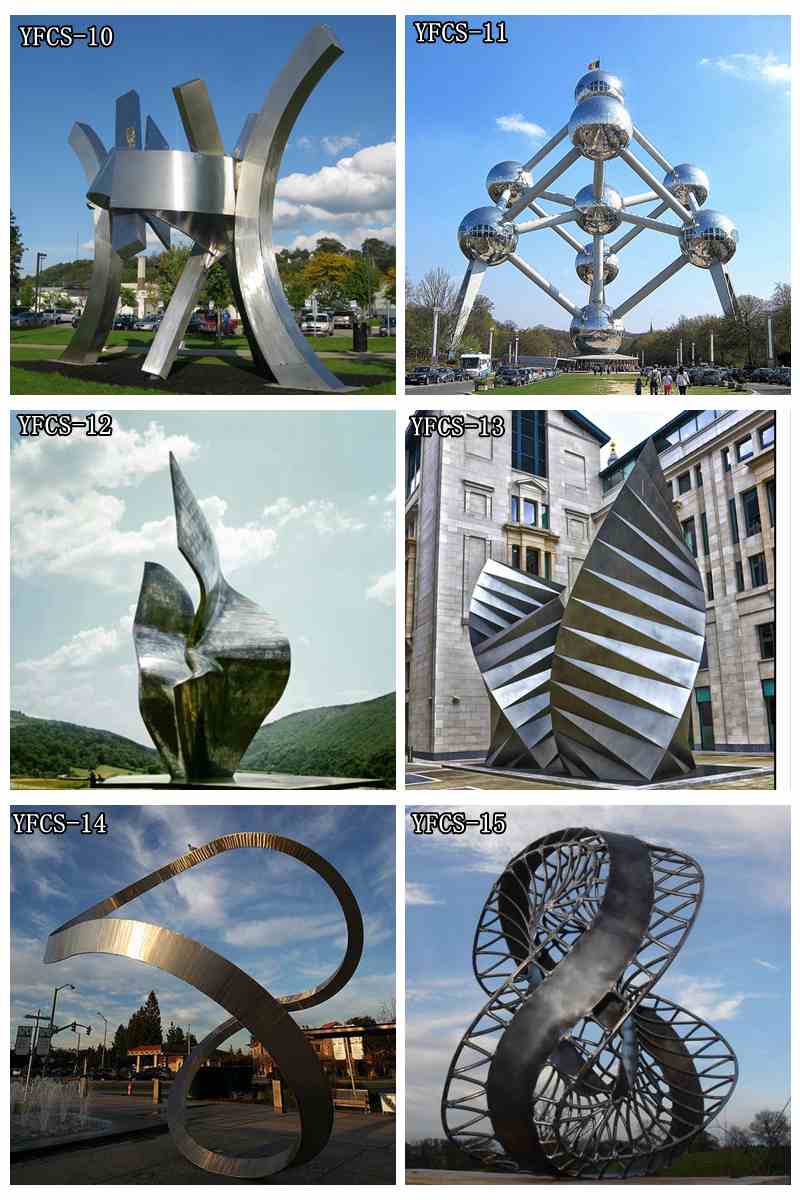 Where to Place:
This outdoor metal sculpture is an ideal choice for outdoor decoration. First of all, if you are a designer of residence who is in charge of the decoration of the community, it is a brilliant idea to place this sculpture on the lawn or square of the community. Secondly, this statue suit to be placed at schools as a decoration. The modern design of the sculpture could cultivate students' perception of beauty and improve aesthetic appreciation.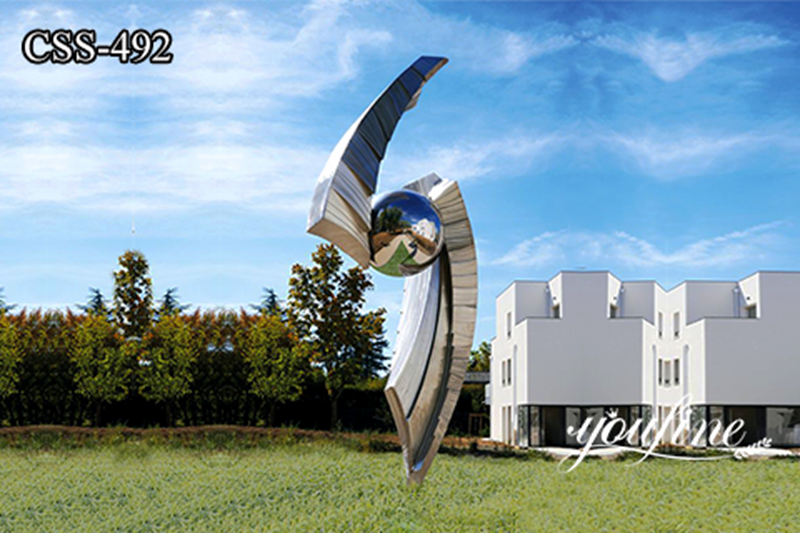 More Sculpture Options:
The YouFine factory is an experienced and reliable sculpture manufacturer with more than 40 years of sculpture manufacturing experience. All sorts of high-quality metal sculptures could be found out or customized in the YouFine factory. The designs of YouFine have been applied at many places around the world and always get positive feedback from customers. If you are finding metal sculptures, why not look through YouFine's website? All sorts of metal sculptures could satisfy different needs. No matter who you are, where you come from, and what you need, the YouFine factory could always give you satisfying feedback. Please contact us as soon as possible.