Stainless Steel Geometry Deer Statue Details:
The stainless steel geometry deer statue are two naughty little deer playing here, full of childlike and relaxed atmosphere. When the sun shines on the surface of the sculpture, it will reflect the dazzling light, adding a lot of fun and joy to the garden and the outdoors, and it could also make people Feel relaxed and comfortable. The modern appearance and metal material could match with all environments.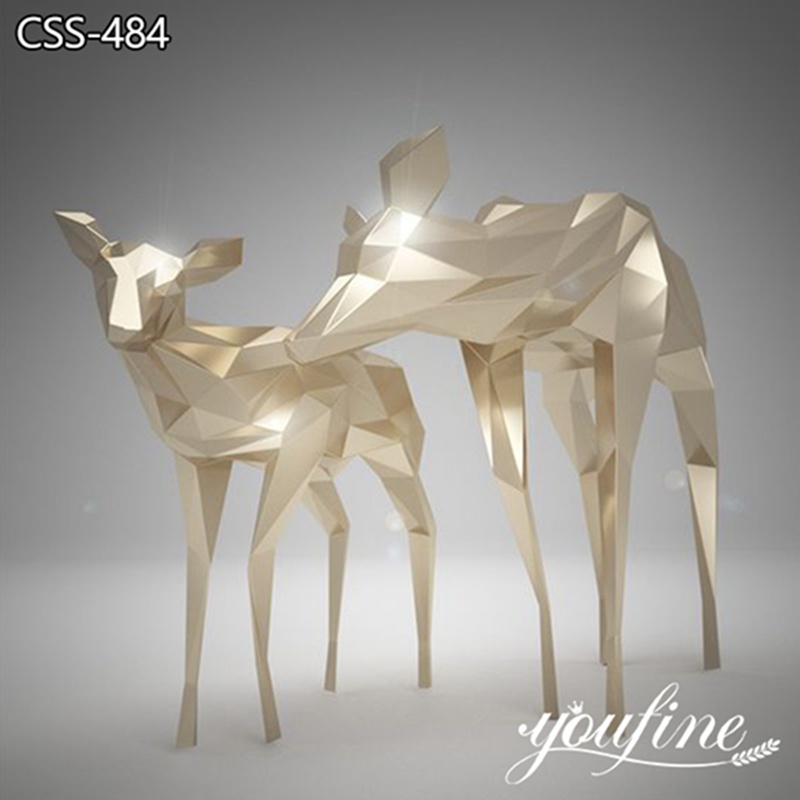 Applicable to a variety of places:
If your private garden only has some plants, it will inevitably be a bit boring.
You could experience that there is a modern, kind-hearted stainless steel geometric deer sculpture in your garden or in front of your door. This modern metal geometric deer sculpture can bring you unlimited fun and make your garden unique. Of course, whenever there is a holiday, especially Christmas, the metal deer sculpture will make your garden more special and warm!
The modern features of the metal deer sculpture are very well matched and beautiful, so it could be placed in many places, such as outdoor beaches, grasslands, commercial centers, squares, parks, etc.You could also choose one or a group of sculptures according to your needs to make specific scenes more special and interesting.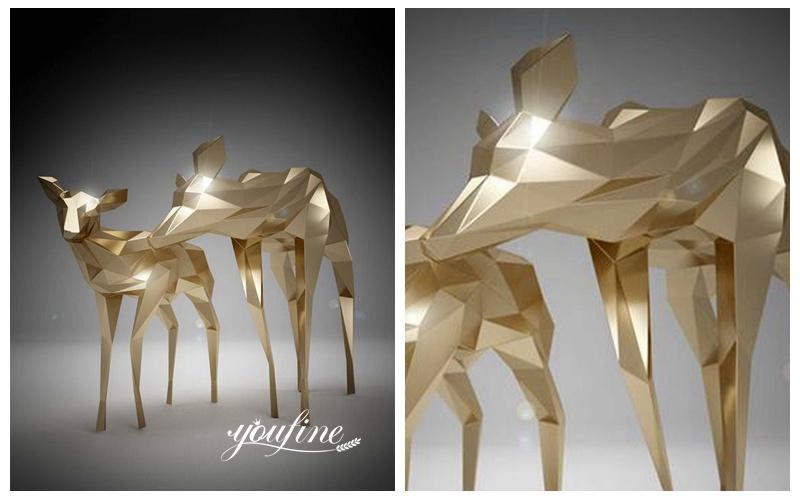 Why Choose YouFine's Metal Sculpture?
First of all, our factory has more than 30 years of experience in making metal sculptures. Every craftsman from YouFine factory has skilled skills. They have been engaged in metal sculpture business for more than decades. Therefore, the production of any piece of metal sculpture could be easily completed in their hands. For the curvature of this sculpture, our craftsmen would forge it by hand to ensure the accuracy of the curvature.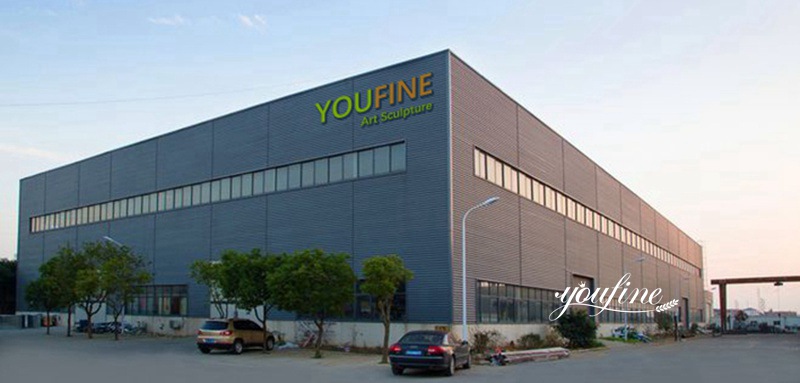 Secondly, our sculptures are guaranteed by quality and after-sales service. After completing the sculpture, YouFine would first send all angle pictures of the product to the customer for confirmation. We would arrange delivery only after we take the customer to confirm. If the customer finds any quality problems after receiving the goods, please feel free to contact us. We would provide you with a solution.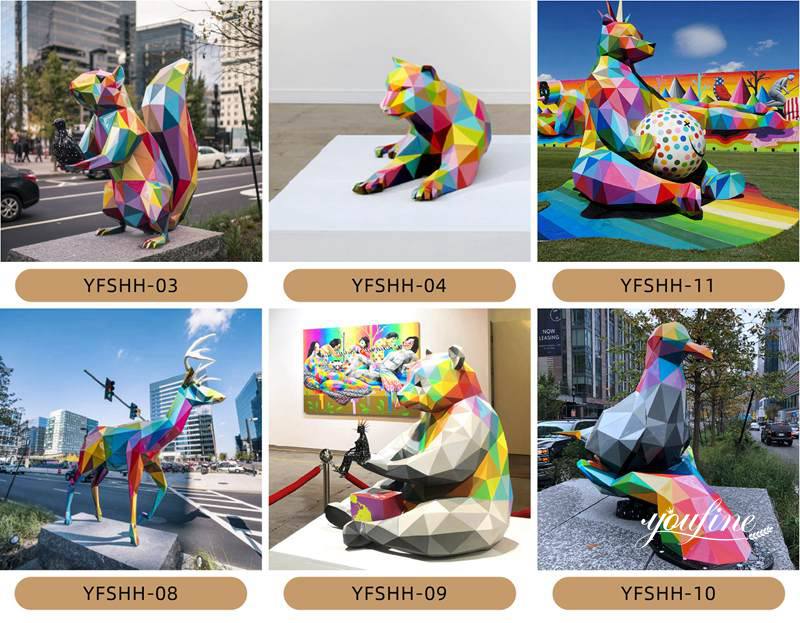 So choose YouFine , we would provide you with the highest quality metal geometry deer sculpture and the best service. If you have any needs, please feel free to contact YouFine.