Metal Deer Head Overview:
The metal deer head uses high-grade stainless steel materials, is designed by a professional design team and is finished by experienced artisans. The main part of this statue focuses on the antlers, which spread out like branches of a tree, and it is very artistic. There is no denying that this fantastic design is suitable to place in several situations.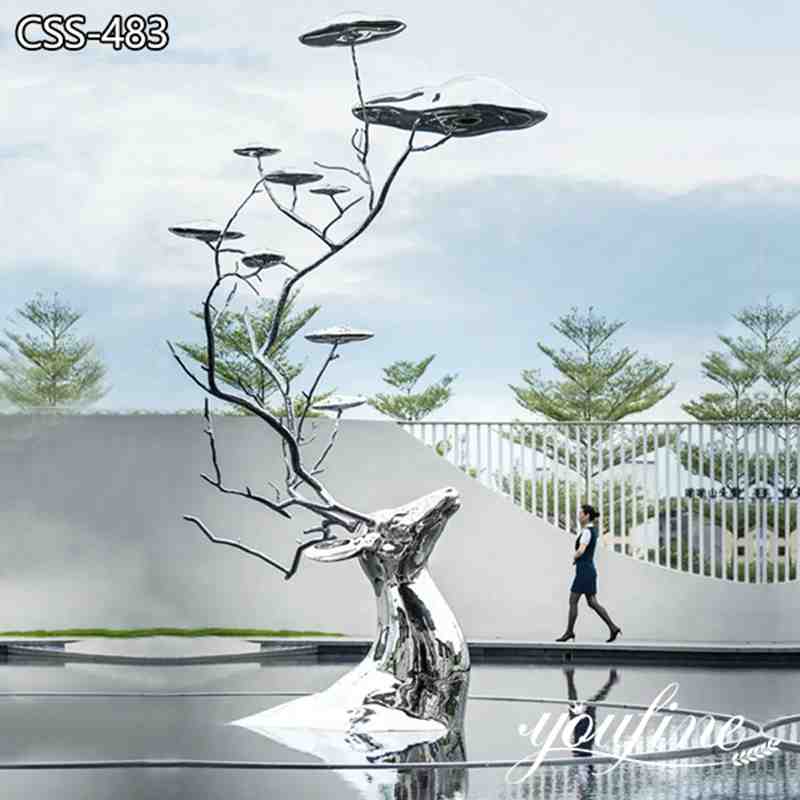 Professional Manufacture Team:
A professional team is in charge of the manufacture of this metal deer head from the design to the finish. There is a group of talented designers responsible for creating new designs and adjusting their designs according to customers' needs. Besides, craftsmen with over 30 years of statue manufacture experience are in charge of every step of statue manufacture. And the gift of designers and the experience of craftsmen are the guarantee of high quality.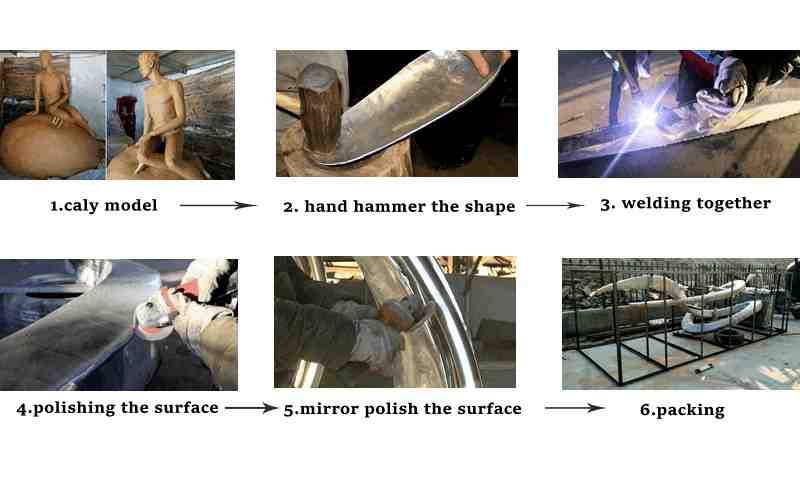 Why Choose YouFine Factory?
The YouFine factory has been engaged in the sculpture manufacturing industry for decades and has more than 40 years of sculpture manufacturing experience. From the selection of raw materials to the completion of the sculpture, every sector is supervised by a dedicated person to ensure that every sculpture received by the customer is flawless.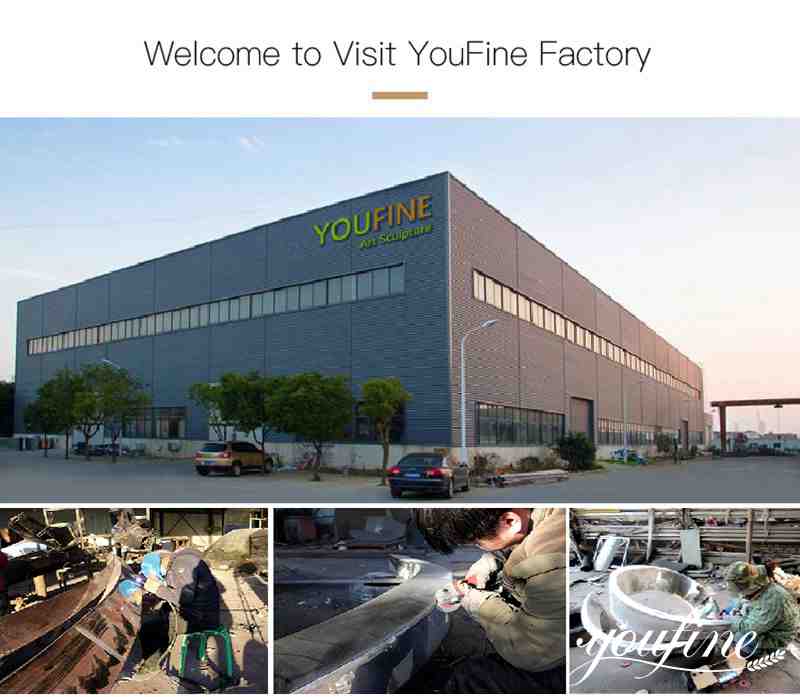 Thoughtful Services:
In order to improve customer satisfaction, the YouFine provides customers with a full range of services. First of all, YouFine has professional consultants who are responsible for introducing products to customers in detail and answering questions customers encounter during purchase. Second, after the customer purchases the product, YouFine provides professional installation instructions, including text explanations and video explanations.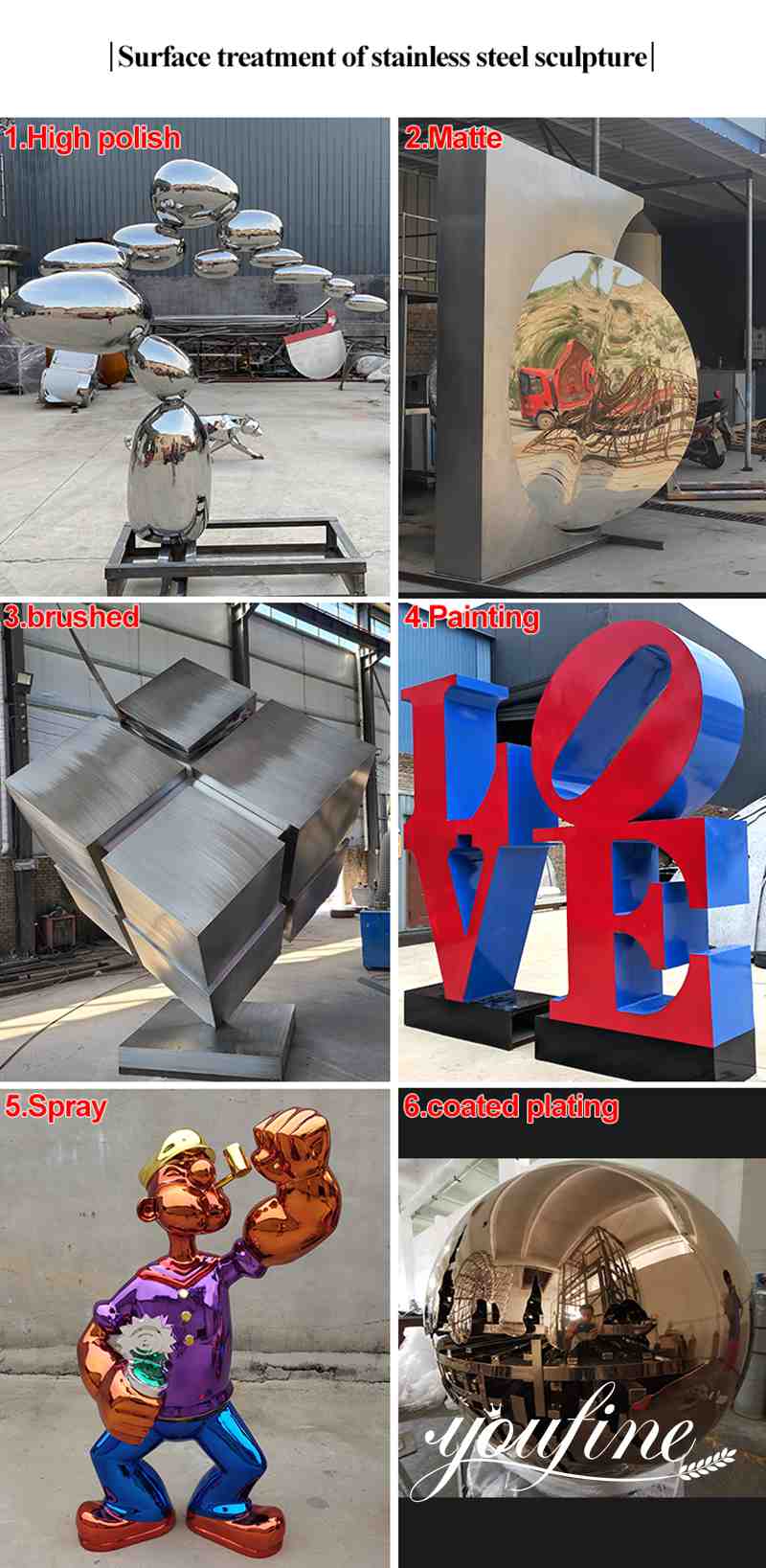 Find Out More Statues:
Stainless steel statue is just a part of the whole product structure and various statue options would be provided to customers. The main sculptures are divided into four categories, marble sculptures, bronze sculptures, stainless steel sculptures, and iron sculptures. And there are a variety of products in a single category to choose from. Take stainless steel statues as an example, there are stainless steel figure statues, abstract stainless steel statues, metal water fountains, stainless steel animal statues and etc.
You could find out any sculpture you need at the YouFine factory, please contact us and know more about this metal deer statue or other statues.