Large Stainless Steel Tree Landmark Sculpture Details:
This stainless steel sculpture is in the shape of a tree. The trunk reaches to the sky. Both the trunk and the branches of this tree are made of stainless steel metal. The height of this stainless steel tree sculpture is perfect as a landmark to showcase the artistry of the environment. We can also customize the height for you.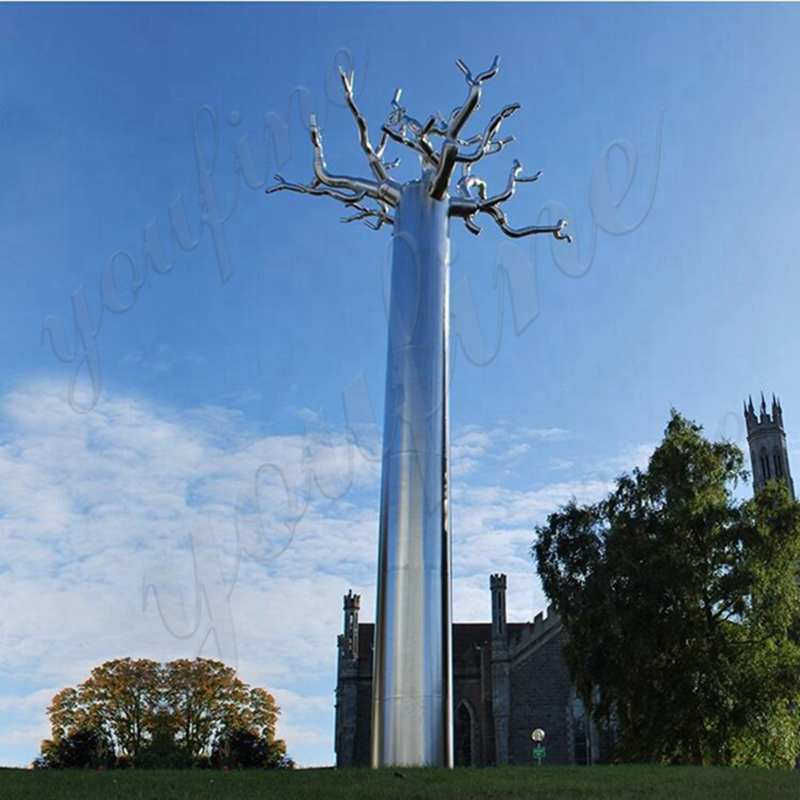 Why choose stainless steel sculpture?
Our stainless steel tree sculpture is perfect for any city street, park, central square, or home garden. It can add a beautiful landscape to your city. Stainless steel sculptures are also very easy to install or maintain, making them an indispensable decorative element in modern city décor.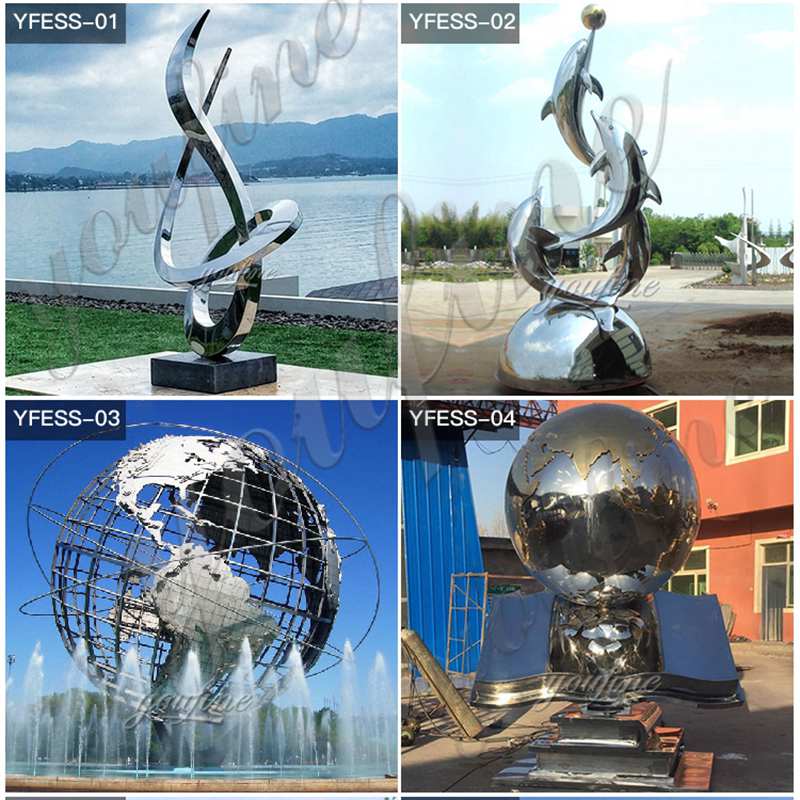 How to make this stainless steel sculpture?
We have a dedicated sculpting shop with excellent stainless steel sculpture craftsmen who work on stainless steel sculptures all year long, so they have the ability to customize and make all kinds of stainless steel sculptures. The branches or leaves of this stainless steel tree sculpture are all finely polished. So you can make the surface of the sculpture very shiny.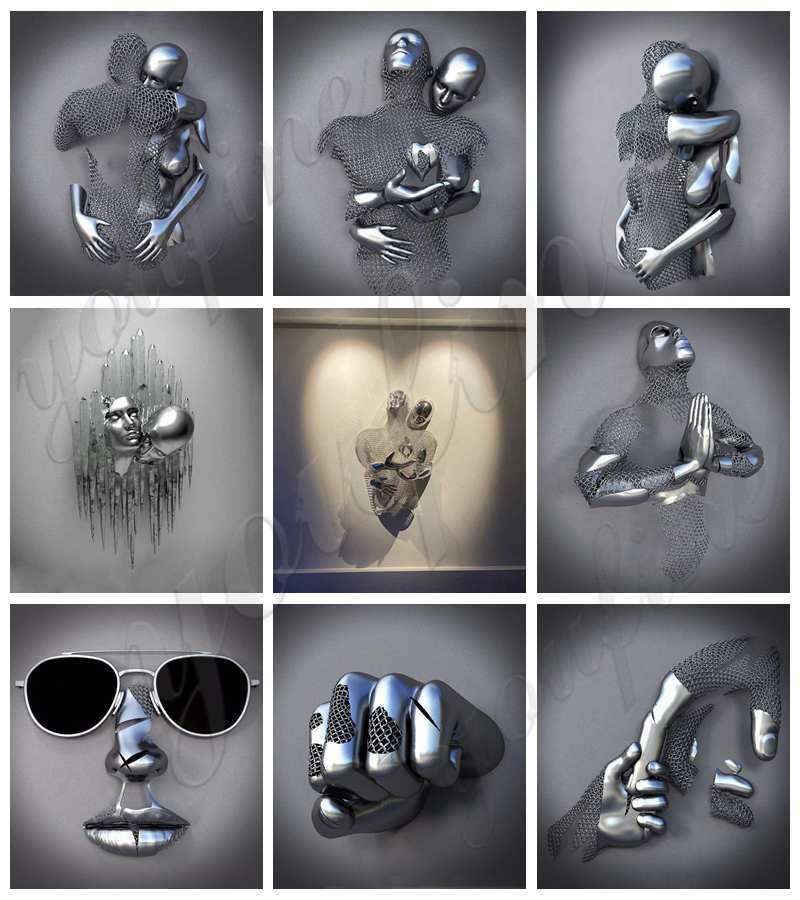 We are located in the beautiful sculpture hometown of Qu Yang County, Hebei Province. We now have a first-class sculpture design team, production team, installation team, sales and customer service team, and can undertake sculpture projects of different sizes or levels around the world. If you are interested in our outdoor stainless steel tree sculptures, please feel free to contact our staff for more product information. We can make the size or shape you need according to your requirements.