The abstract stainless steel loop sculpture introduces:
Urban construction demands this stainless steel loop sculpture. The whole sculpture is a whole, highlighting the twists of the lines and then back again. In addition, the surface finish of the sculpture is a feature of the sculpture. The elegant curves and brushed texture add to the outdoor environment. The finishes are all factory MASTER handcrafted for a warmer finish. It is sure to make a great landmark.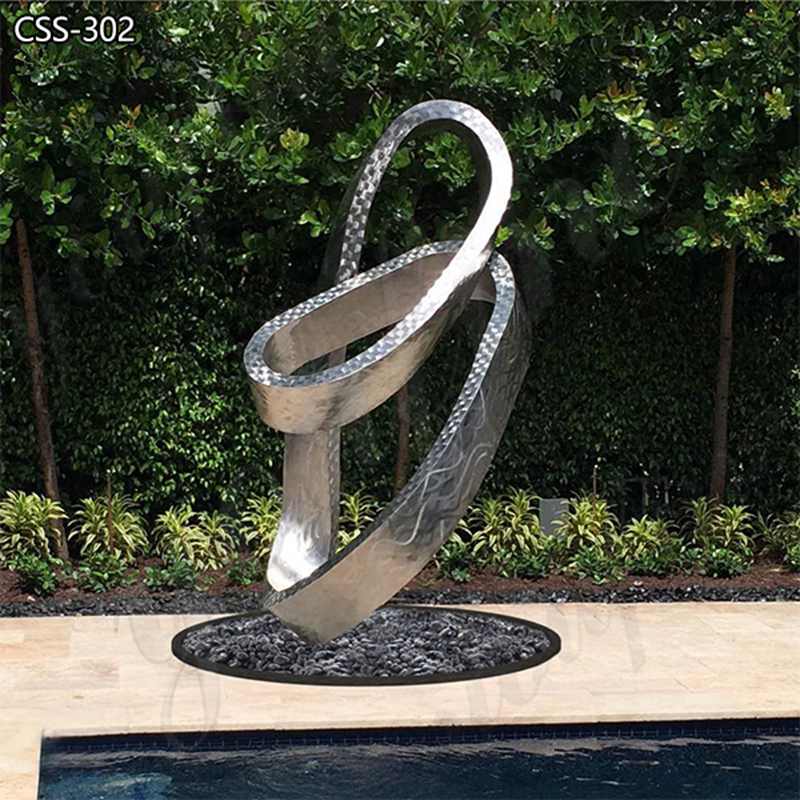 Application of stainless steel loop sculpture:
Stainless steel sculptures can be placed anywhere outdoors, as the uniqueness of the material is representative of modern design. For example in squares, city streets, outdoor lawns, or in the middle of a city. Or place it in the middle of a square and use it as a landmark. Looking at this sculpture at sunset will have a different charm. It will certainly attract many visitors to the city.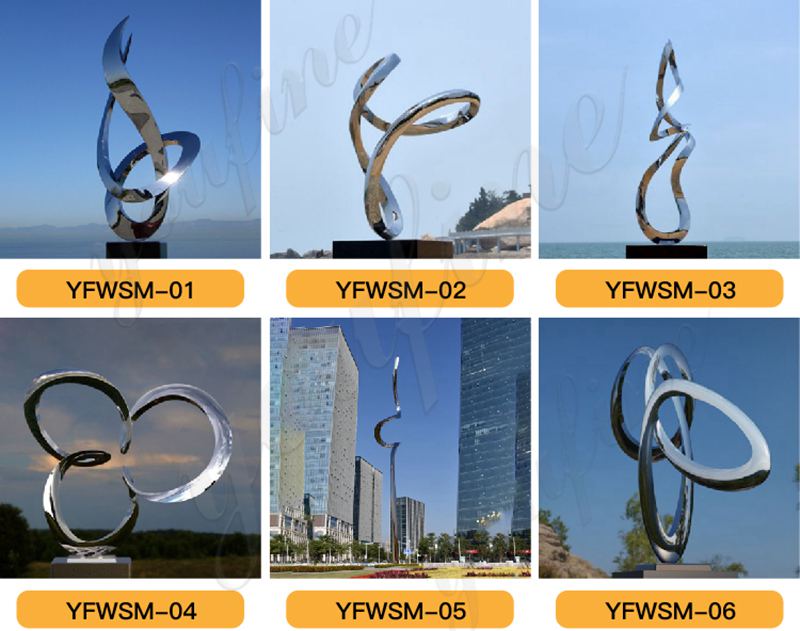 What size sculpture to choose?
The choice of metal loop sculpture is very flexible. Our factory can make any size to suit your requirements to ensure that the sculpture is very harmonious in size and proportion. For example, if you just want to place it in an indoor area, then you may want to choose a design that is around 1 meter in height. If you want to make a landmark sculpture, we recommend that you choose a height of 5 meters so that it will be more easily seen by people.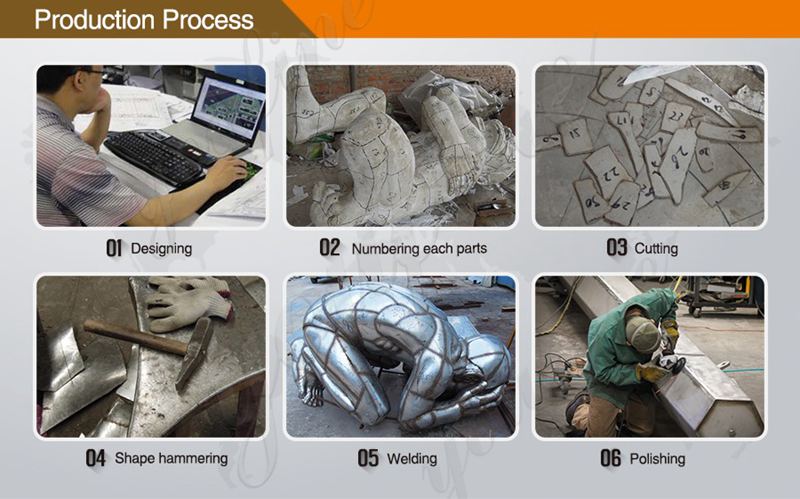 Why should choose the YouFine sculpture factory?
Our factory has a history of almost 40 years and our techniques have been refined over time. We will use high-quality metal materials to create this beautiful abstract metal loop sculpture. Depending on your needs, we will recommend the right material for you, stainless steel 304 or 316, both of which have good corrosion and heat resistance. As a result, our sculptures will not corrode or rust, even in warm and humid outdoor environments.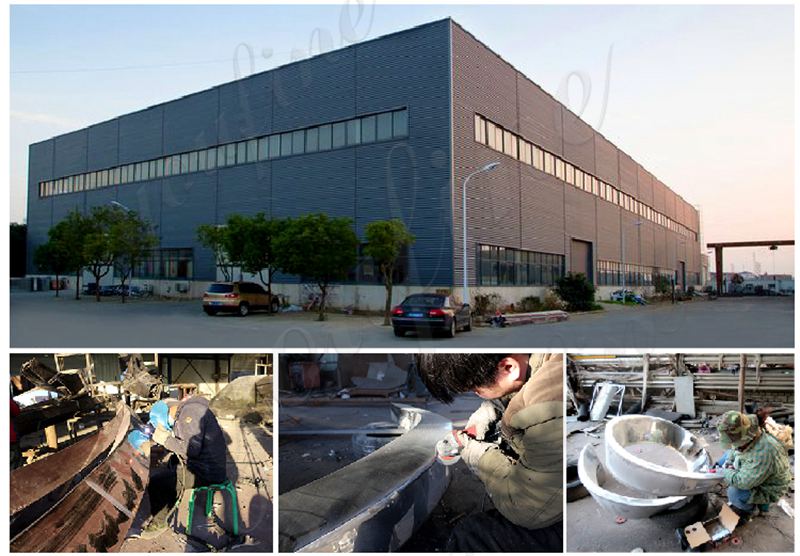 This abstract metal sculpture will be one of your best choices. We also have a wide range of metal sculptures for you to choose from. If you need a sculpture for your scene, you can also chat to one of our designers to help you. A professional manufacturer will be sure to provide you with the best quality sculptures, so please feel free to contact us for prices and details.