Mobius Sculpture Introduction:
This stainless steel Mobius sculpture is one of the most popular outdoor sculptures worldwide. The sculpture is made of high-quality stainless steel materials and has experienced a series of complex processes. The Mobius ring is a famous design which first discovered by the German mathematician August Ferdinand Mobius in 1858. The creative designer took the Mobius ring as inspiration to create this exquisite artistic sculpture.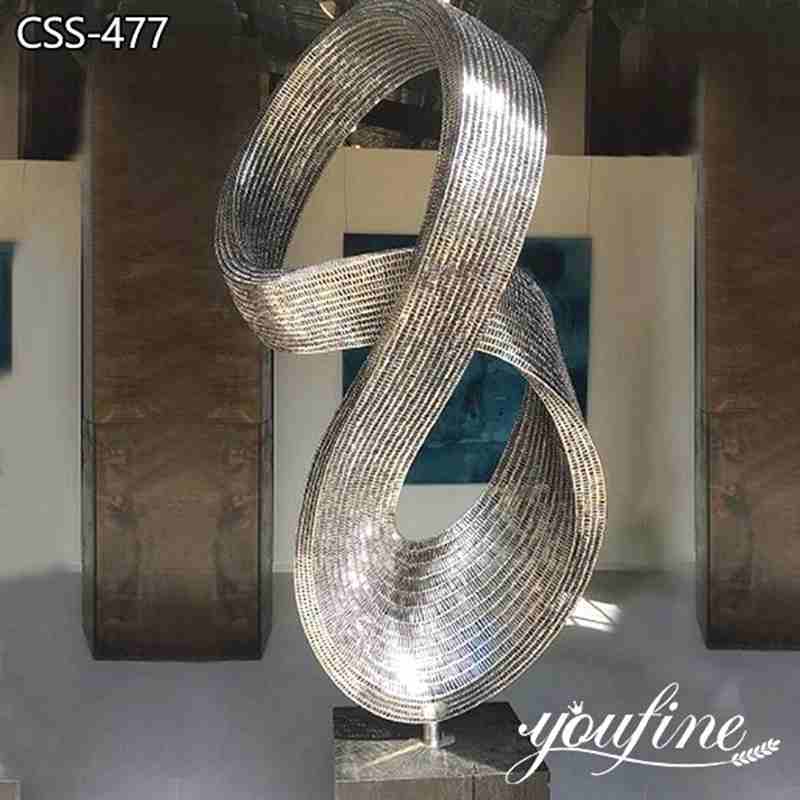 Mobius Ring Application
The special design makes this sculpture gleam in light or sunlight and is easy to leave people a deep impression. Thus, this stainless steel Mobius sculpture could be applied in several situations. For example, it is a wonderful choice for designers to set this statue in the community public area designed by them. The polished outlook suits various styles of decoration and the sculpture would be beautiful under the sunlight. It is also available to decorate interior areas like shopping malls, art galleries, hotels, and etc.
Why Choose Stainless Steel?
As is known to all, stainless steel is one of the commonest sculpture materials and is favored by many designers. That is all because of three main characteristics. First, stainless steel material has high strength and hardness which protects the statue from transfiguration for a long period of time. Second, stainless steel sculpture is durable and it could resist the erosion of wind and sunshine. Third, stainless steel sculptures can have a variety of artistic styles, such as frosted effect, brushed effect, and mirror effect.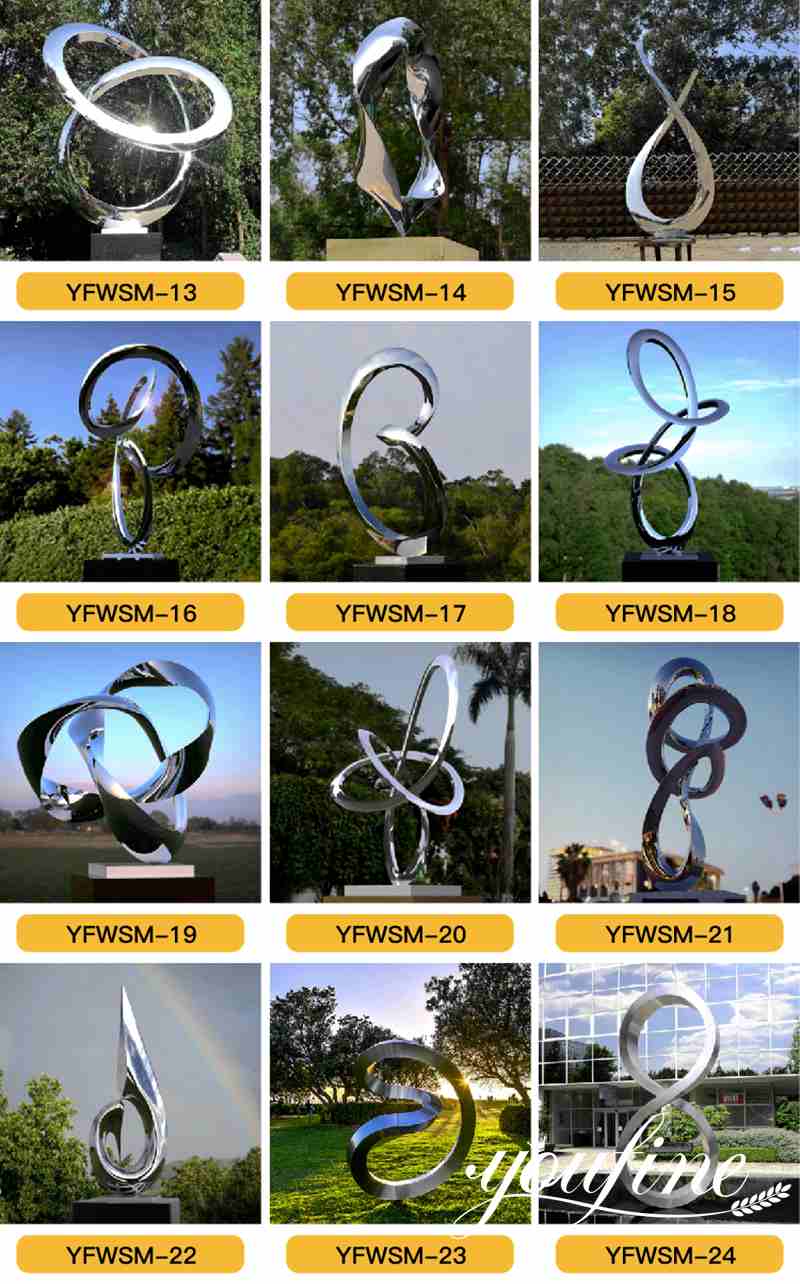 Why Choose YouFine's Sculpture
The YouFine factory has engaged in sculpture manufacture for more than 40 years and is experienced in all sorts of sculpture manufacture.
The sculptures of YouFine have been sold to many countries and regions of the world and have been highly recognized and praised by customers.
As for the stainless steel sculpture, the factory provides 304 and 306 two kinds of stainless steel materials for customers to choose from.
All the procedures of sculpture manufacture have been finished by artisans with more than 30 years of professional experience. The effect and quality would be guaranteed.
Fine packages would be applied to protect sculptures from damage and deliver every customer perfect work.
Full insurance would be provided by the YouFine factory.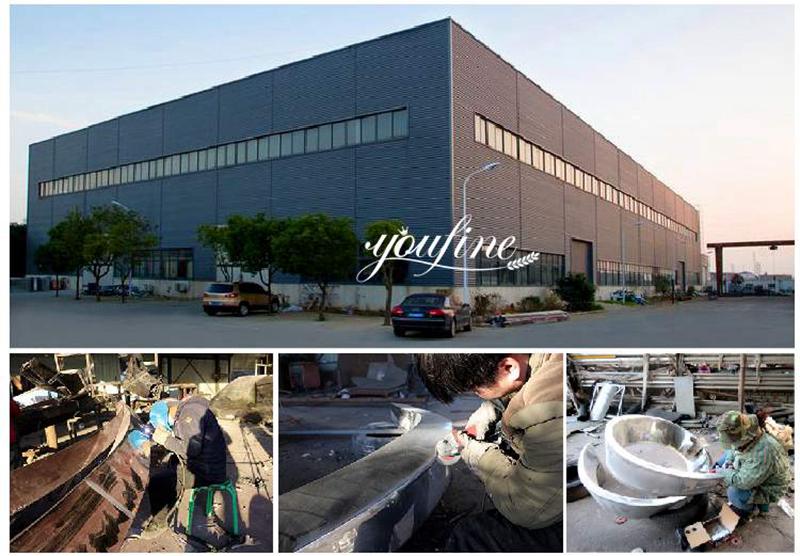 If you like this stainless steel Mobius sculpture or want to know more sculpture options, please contact us without a second thought. Our professional consultants would help you find out satisfied sculptures.