Introduction to stainless steel fountain sculpture:
This stainless steel fountain sculpture was installed in a university square. The whole is in the shape of a mushroom. Modern decoration is increasingly inseparable from fountains. If marble fountains are a symbol of classical style, then stainless steel fountains are an absolute necessity for modern style. With both metallic colour and dynamic flowing water, it is indeed a great piece of garden decoration.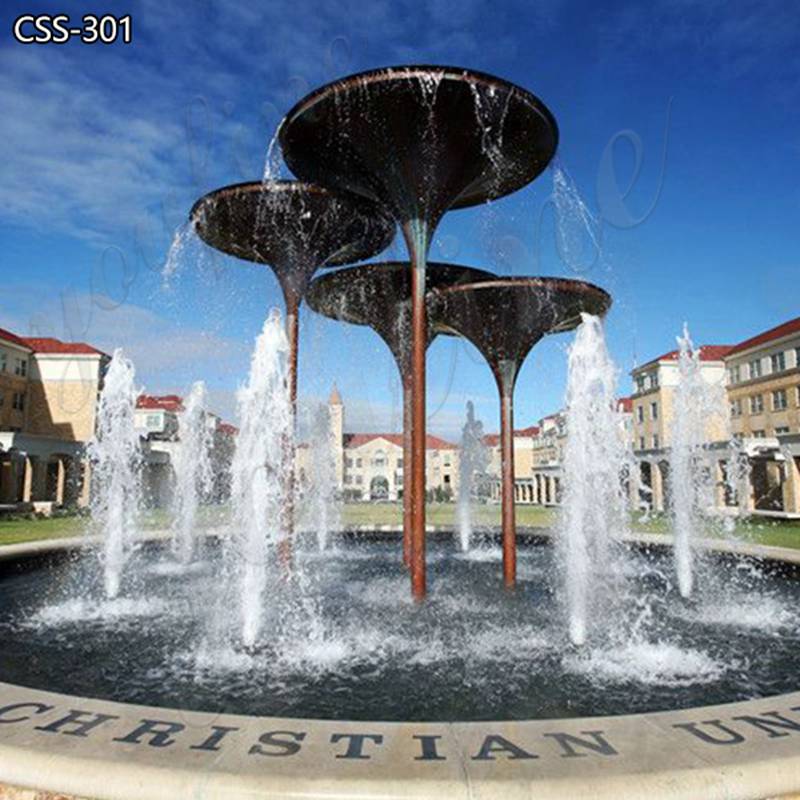 Production process and environment:
As the production environment for metal sculptures is very demanding, our factory has very strict requirements for the production process. When making this outdoor metal fountain sculpture, our material dealer will use the same material of welding wire to weld the sculpture. After the sculpture has been made, we will place it in a clean and pollution-free place for storage and packaging.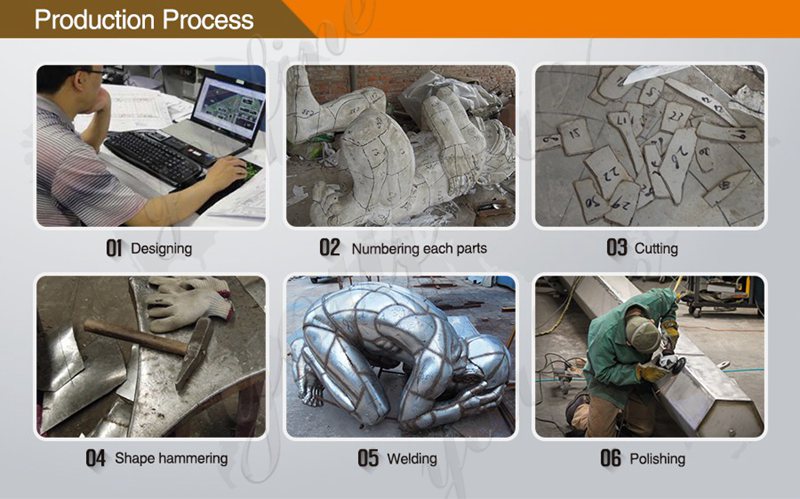 Size selection of the sculpture:
Our factory can make any size you want and ensure that the sculpture is very well coordinated in size and proportion. For example, if you want to put it in an outdoor public place, you may need to choose a design with a height of about 5 meters. If you want to put it in a garden, maybe 2 meters will be enough.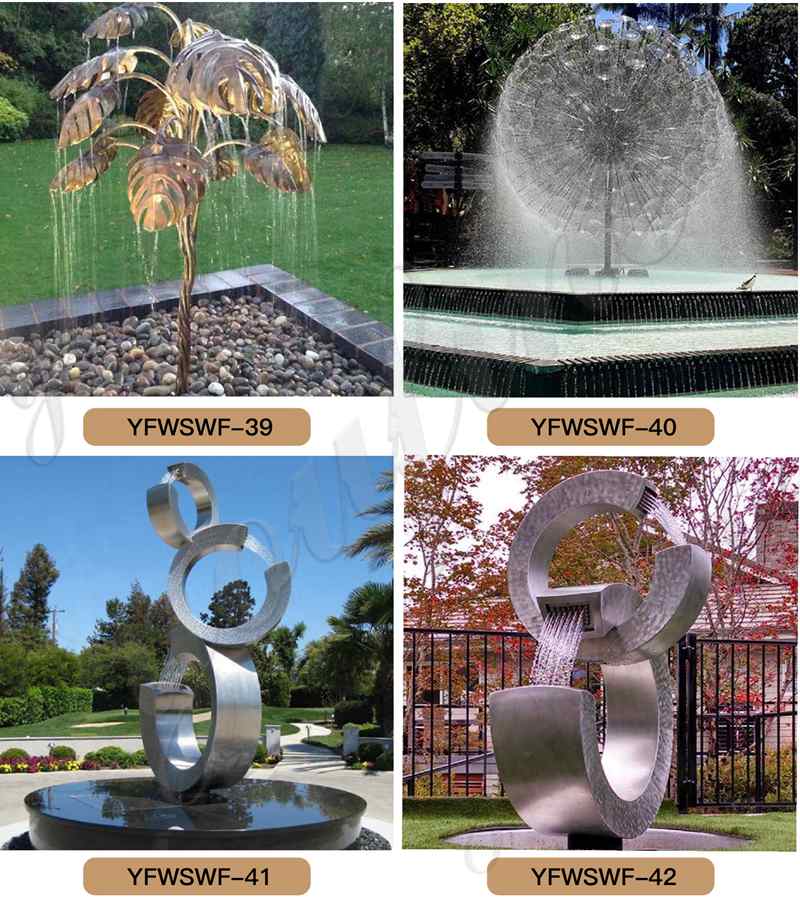 High quality stainless steel fountain sculpture:
Our metal fountain sculptures will be made from high quality stainless steel. Under normal circumstances, our factory will use 304 material with a thickness of 2mm because it has good corrosion and heat resistance. As a result, 304 stainless steel is highly resistant to corrosion and is well suited for outdoor decoration. Of course, if you have the budget, you can also choose 316.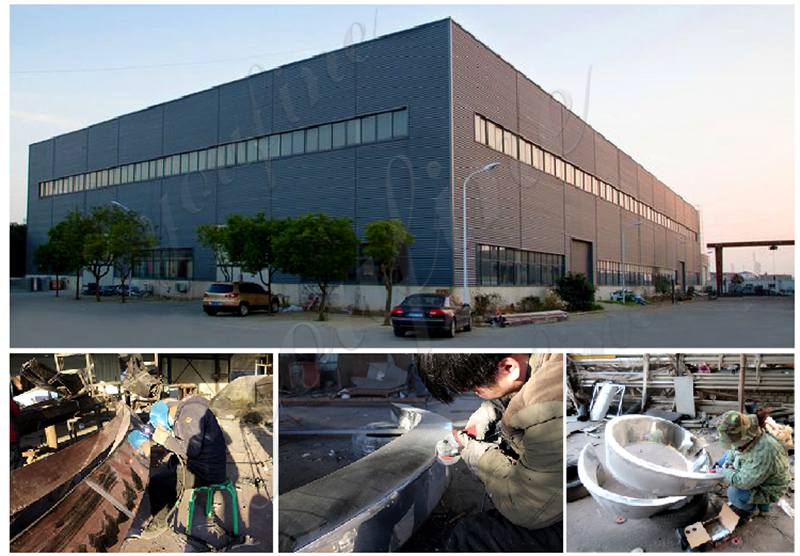 Don't just take our word for it:
YouFine is a professional stainless steel sculpture factory, so we accept customization. We can provide the appropriate size to suit your user's environment, and any size can be completed. Our sculptures are suitable for modern hotels, outdoor gardens, commercial plazas, office buildings, estates and other public places. Don't just believe what we say, it's more important to believe in our products.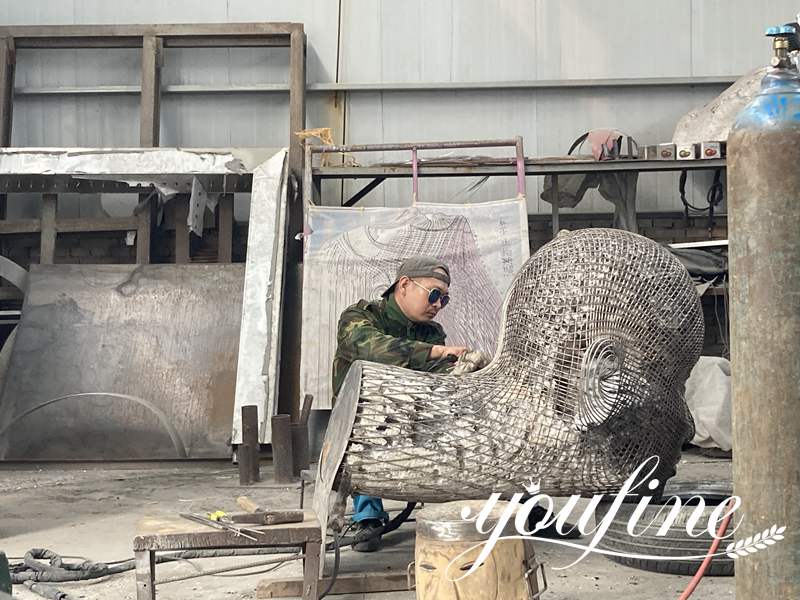 Don't just believe what we say, it's more important to believe in our products.