1. Modern Abstract Stainless Steel Sculptures Detail:
The abstract stainless steel sculpture design with modern art design is the latest stainless steel sculpture product finished in our factory. And our beautiful and contemporary sculptures are suitable for any indoor or outdoor space. Therefore, our sculptures are very conscientious and careful whether they are produced or shipped. All the details of the sculpture are very delicate and perfect.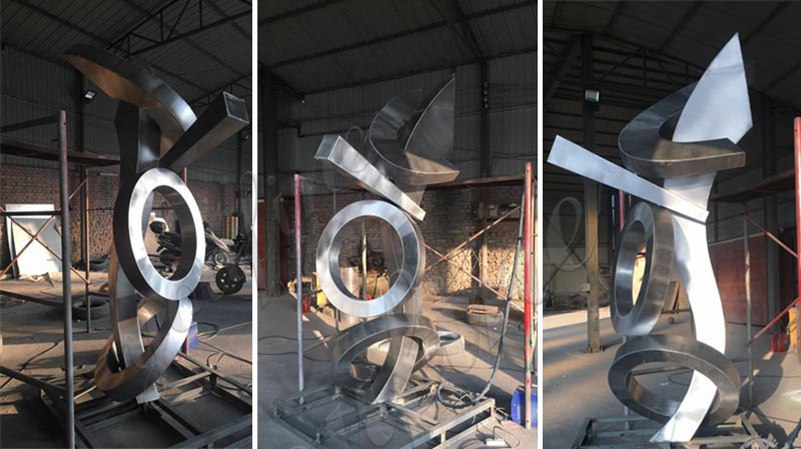 The abstract modern stainless steel sculpture could meet the taste of any contemporary people. Because abstract sculptures can give people different visual effects. The sculpture is composed of some abstract element symbols. The size of the sculpture is life-size, of course, we can also make other sizes. Therefore, whether it is placed in your own home as a beautiful decoration, or placed in any business center or office building, it is also a good choice.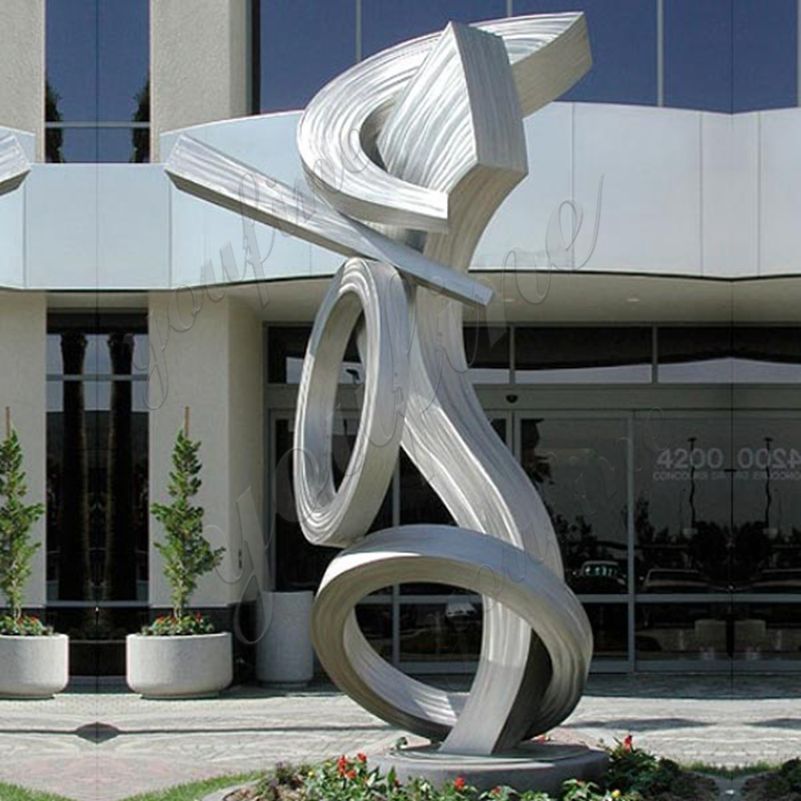 2. What Could We Make of Metal Sculptures?
About the size and color of this modern abstract stainless steel sculpture. We are a professional stainless steel sculpture making factory with over 35 years of experience in stainless steel sculpture making. Therefore, all orders from our factory are custom made according to the customer's needs, and we could change the size and color of the sculpture according to your requirements. We could keep the original stainless steel color, or we could paint it in any other color you like.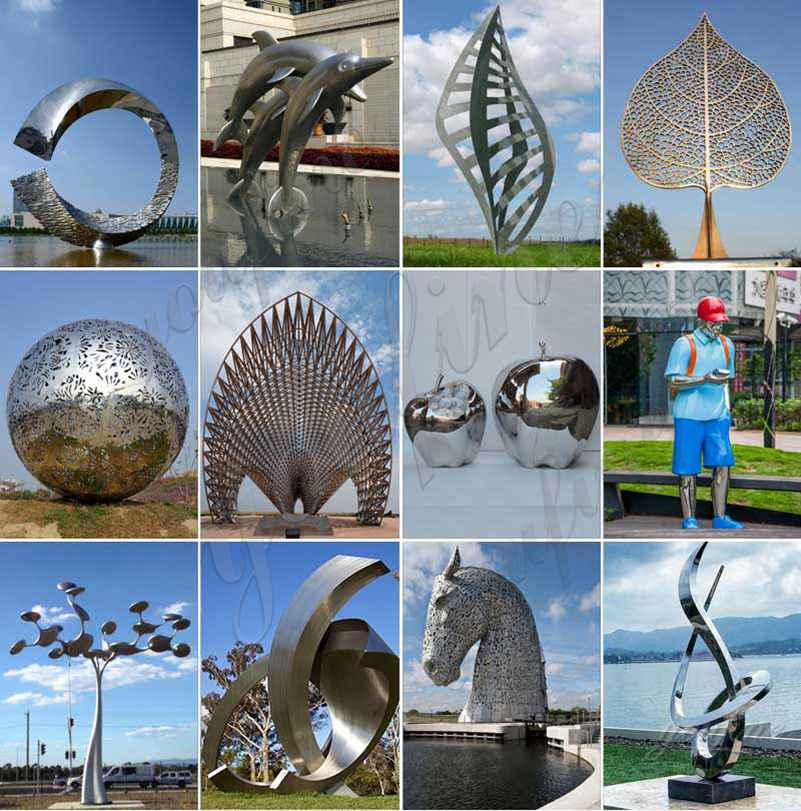 3.The Packing of Stainless Steel Sculpture:
We not only do perfection in the sculptures, but also pay great attention to the packaging and delivery of the products. For small abstract stainless steel sculpture products, we usually use soft foam to wrap the surface of the sculpture. Then we would use a sturdy wooden case for outdoor packing. Because we are very clear, if we neglect the packaging and transportation of goods, then sometimes the product would be damaged during transportation, which would bring unnecessary losses to both of us.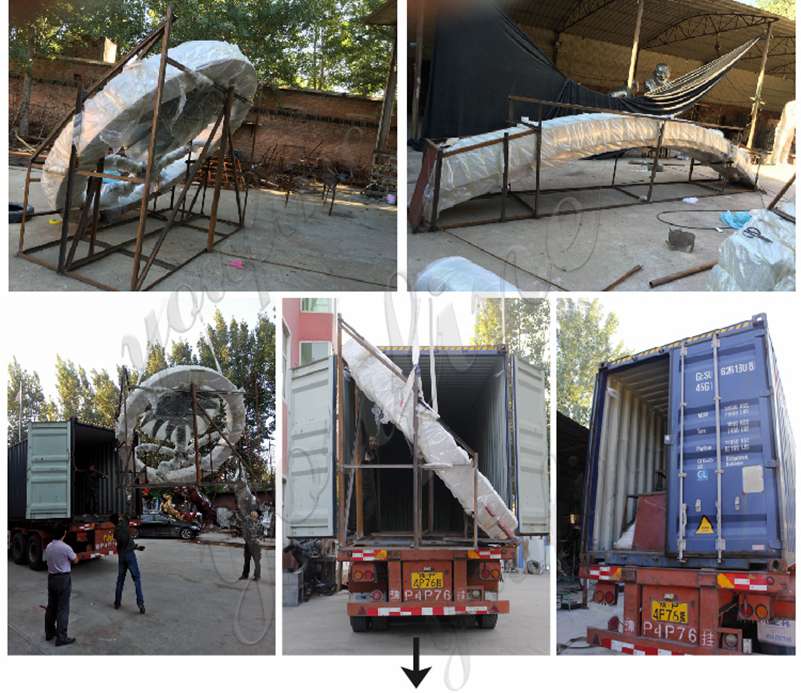 This is one of our most popular and hot selling modern stainless steel sculpture designs. The quality and details of the sculptures are impeccable, please feel free to contact us for detailed information of our products and the latest factory prices.