Metal ballerina fountain display:
This huge metal ballerina fountain features dancing lady in the centre of a pool of water pond. Our lady is dancing lightly, her legs raised high in the air and her skirt fluttering in the air. It is made of 304 stainless steel. The huge shape is very suitable for outdoor squares, plazas, shopping malls etc. Please contact us for more information!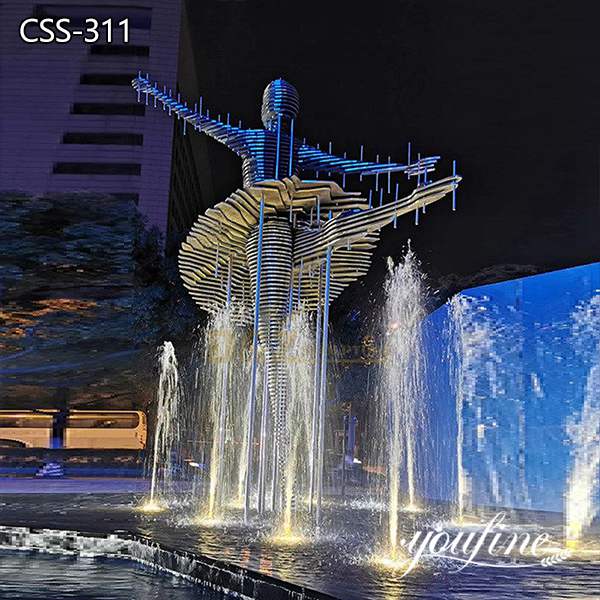 Metal water fountains history:
YouFine offers you thousands of metal sculpture water fountains to choose from. This fountain is available in a matt finish, or other types such as mirror polished, painted etc. You can add any colour you like. Get more stainless steel sculpture fountain designs and place them in parks, botanical gardens, gardens, residential areas, squares, shopping malls, hotels, guest houses, conference halls and other outdoor and interior locations.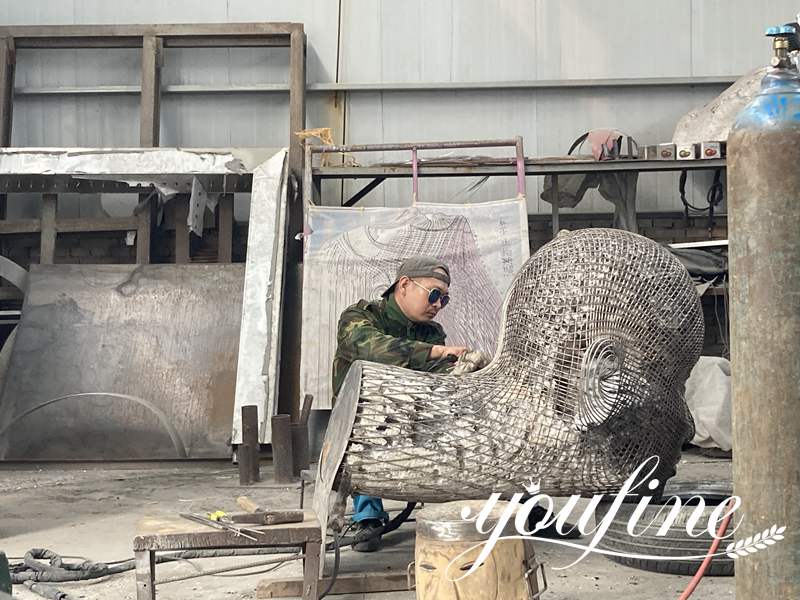 Why choose YouFine?
We have the most professional team. We can solve many problems for you. The source of all success is good cooperation. youFine sculptures are all over the world and have received a lot of good feedback. A metal sculpture will be one of the best choices for your outdoor decoration. A professional manufacturer will definitely provide you with the best quality sculptures, so please feel free to contact us for prices and details.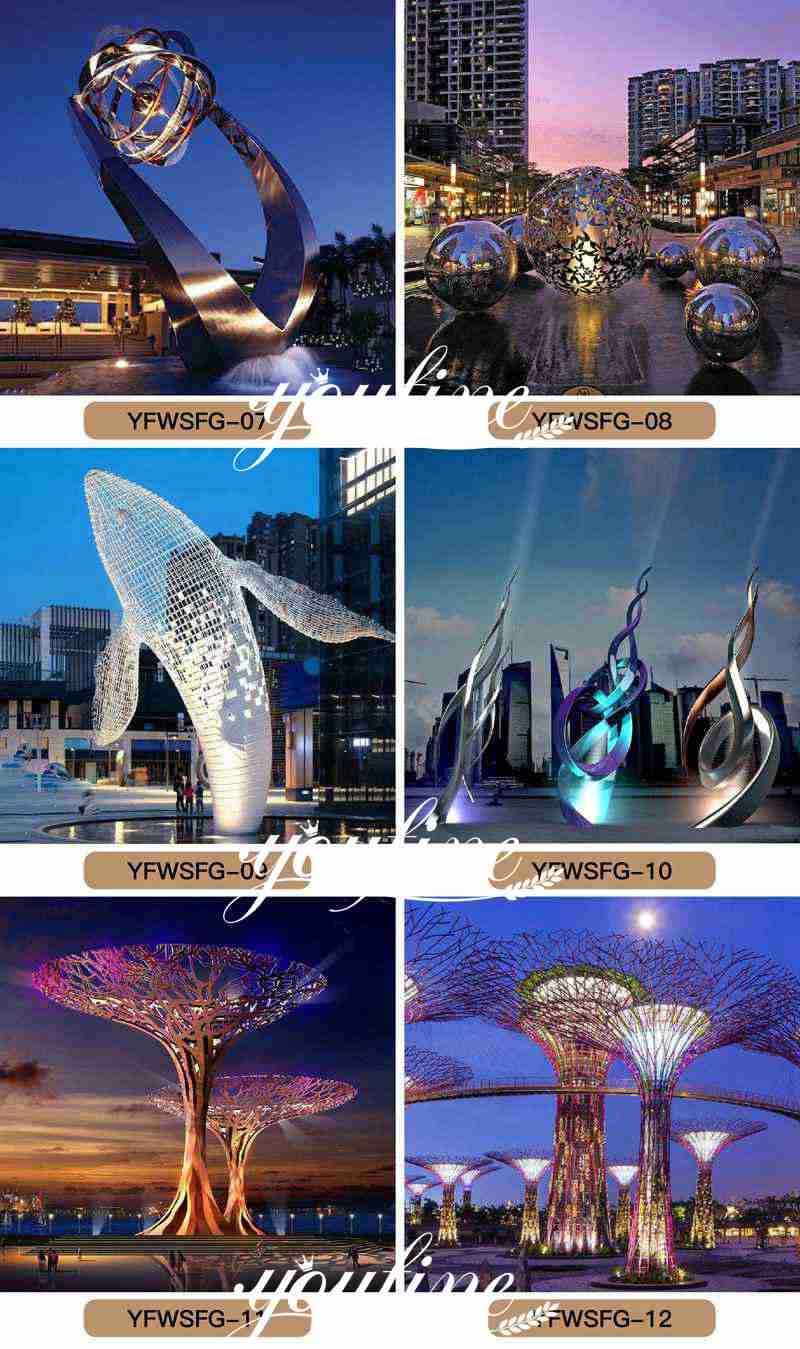 Shipping times to different destinations:
USA and Canada approx. 30 days
Major ports in Western Europe approx. 27 days
South America approx. 40 days
As for specific destinations, please send us an email and we will check with the shipping company.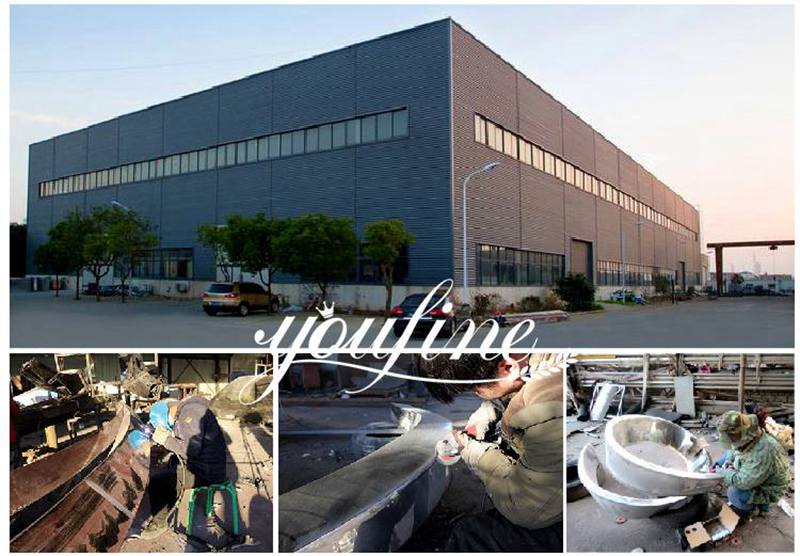 Shipping methods:
Port of loading: mainly from Tianjin, China.
Mode of transport: express/air/MLB/sea/rail
Shipping cost: The shipping cost depends on the total weight and cubic weight of the items ordered. We quote shipping costs and prices directly from the shipping company.