Famous Abstract Sculpture Details:
This is a rare design that makes use of two kinds of metal materials. Both stainless steel and corten are ideal materials for large outdoor sculptures and sculptures made by these materials could last for many years outdoor. The sculpture looks like several standing leaves, the design is simple and suits to be a decoration for many places like squares, hotels, large gardens, parks, lawns, and art galleries.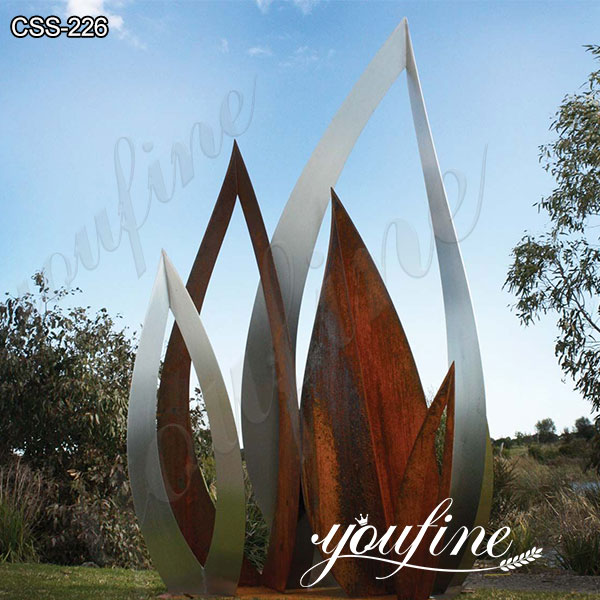 Advantages of metal material:
Different from iron, stainless steel, and corten are popular metal materials that have been widely used in outdoor sculpture designs. That is because of the special characteristics of the two. For stainless steel, it could resist erosion from outdoor environments like sunlight erosion, wind erosion. As for the corten, it has better erosion resistance than stainless steel let alone other metal material. Both corten and stainless steel could last for a long time in the outdoor environment and have a good art effect at the same time.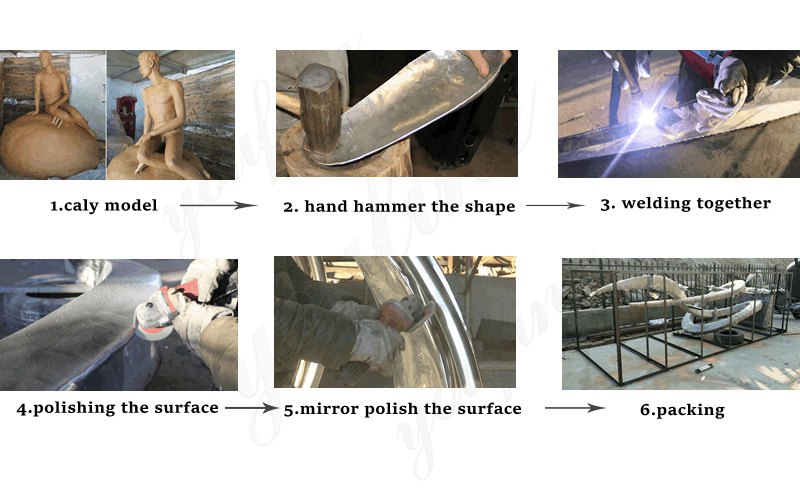 Excellent Designers to Design:
This large abstract sculpture is designed by a professional design team of the YouFine factory. There are many excellent designers who have rich design experience and amazing ideas serves for the YouFine factory. Designers have spent much time and energy on the design of this metal sculpture and every part of it has been well-designed. Thus, every sculpture made by them is a rare artwork, and choosing such a wonderful sculpture is equal to choosing high-quality and good taste.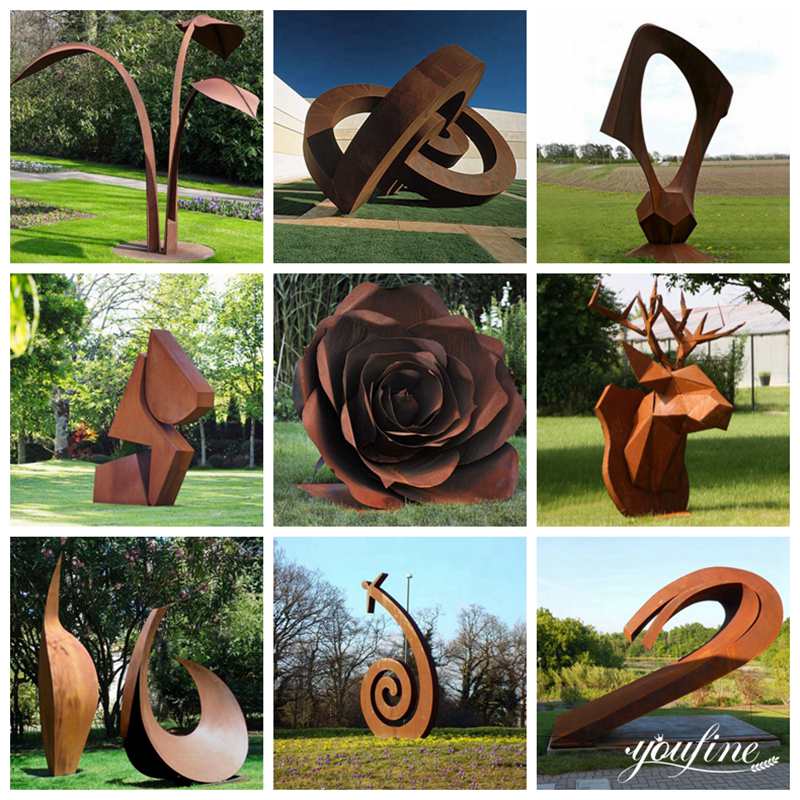 Various Abstract Metal Sculpture:
The YouFine factory has engaged in sculpture manufacture and export for many years and has accumulated much precious experience in metal sculpture design and manufacture. If you need some stainless steel design, please look through the website of YouFine or contact consultants of YouFine. In this way, you could find out many interesting designs and buy sculptures you need at a reasonable and affordable price.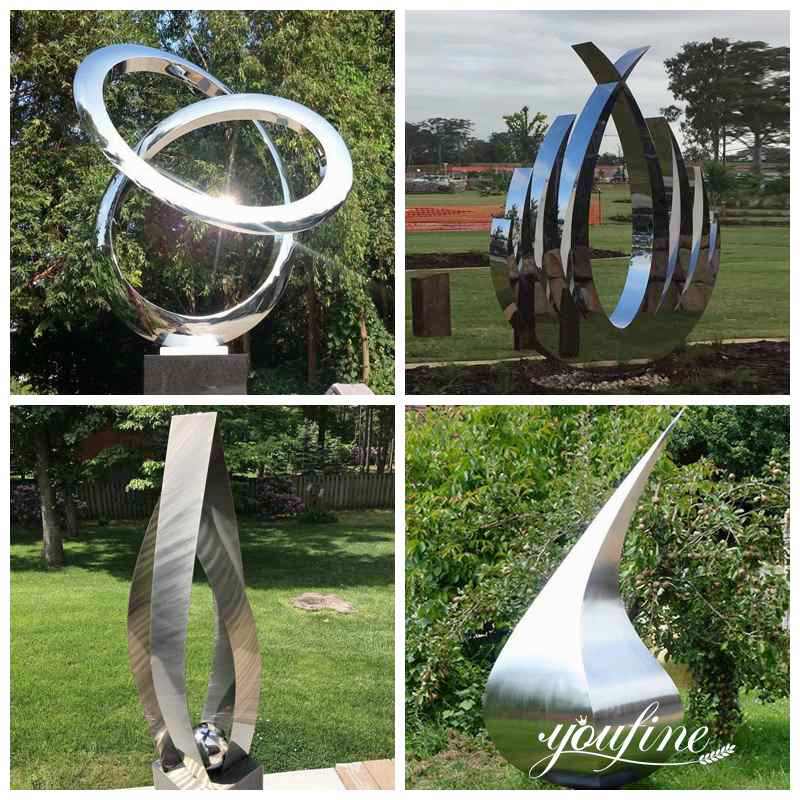 Our professional consultant would introduce you more details of sculptures you like and also give you some purchase suggestions according to your needs and budgets. Please contact us without hesitation.