Metal Ring Sculpture Display:
This metal ring sculpture was made by YouFine for a client's hotel. The whole sculpture is a circle. In order to stress the lines at night, we treated its surface with some holes so that light can appear. Whether it is day or night, this sculpture brings out the best in it.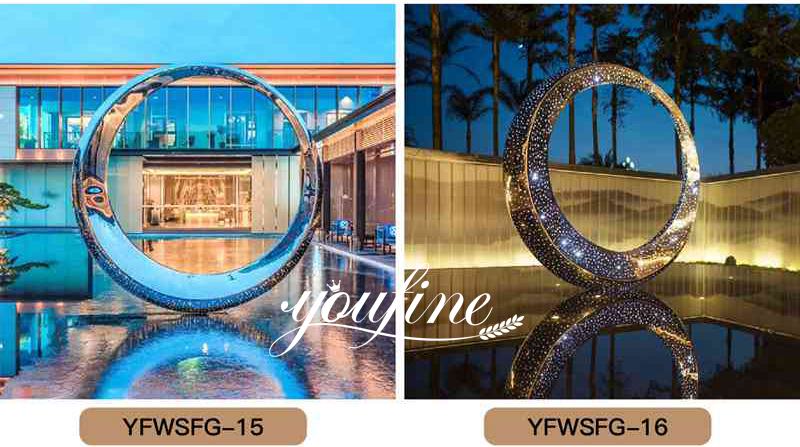 Sculpture application:
The metal ring sculpture can be placed anywhere outdoors, such as in a square, on a city street, on an outdoor lawn, or in the middle of a city. Or place it in the middle of a city and use it as a landmark. To stress the unique beauty of this metal ring sculpture with its high polish, various lights. Visiting this sculpture at night will give it a different charm.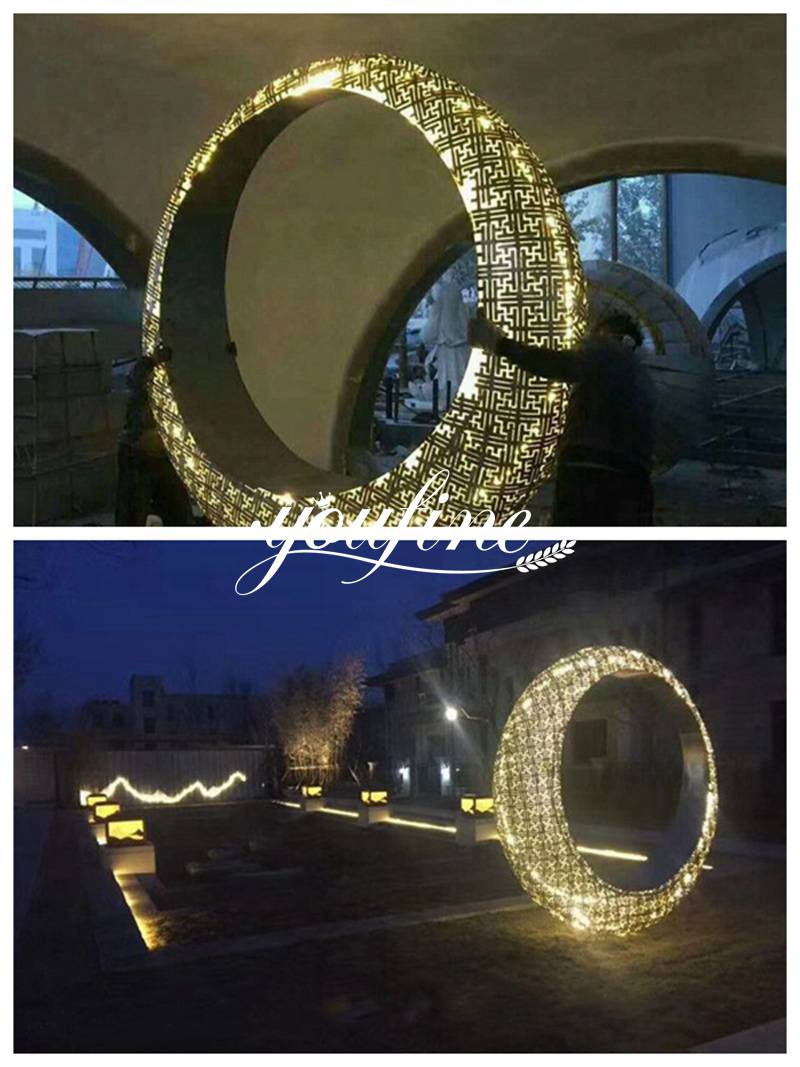 More options:
Our factory can produce any design and size according to your requirements. And to ensure that the size and proportions of the sculpture are very harmonious, our professional designers will also give you advice. If you are looking for an eye-catching sculpture for your hotel or resort. Or if you are an urban planner looking for a landmark for the construction of your city. We have a wide range of designs for you to choose from.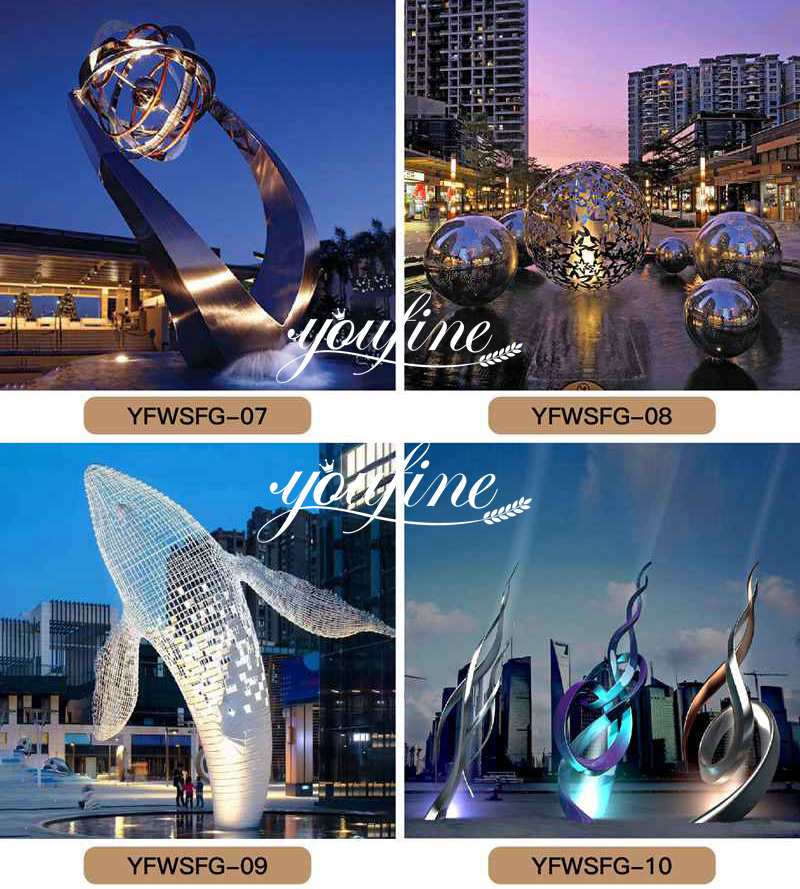 Why choose YouFine Sculpture Factory?
We have the most professional team. We can solve many problems for you. The origin of all success is a good collaboration. YouFine sculptures are all over the world and have received a lot of good feedback. This is the feedback we have received from our American customers. It looks very beautiful even in a dim place.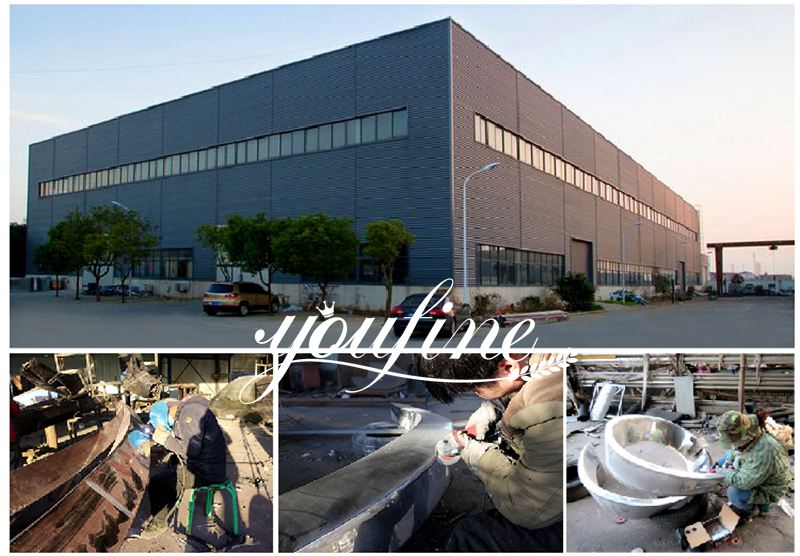 Metal sculptures will be one of the best choices for your outdoor decoration. A professional manufacturer will certainly provide you with the best quality sculptures, so please feel free to contact us for prices and details.