Head Statue Details:
This metal figure head statue uses high-quality stainless steel and applies both mirror polish technique and advanced coloring technique. The statue consists of a giant figure head and three tiny persons. The three persons are standing on the long nose of the head statue and looking in different directions. Different people may have different understandings of the meaning of this statue. And if you have a special understanding of the meaning and have interest in this statue, do not miss it.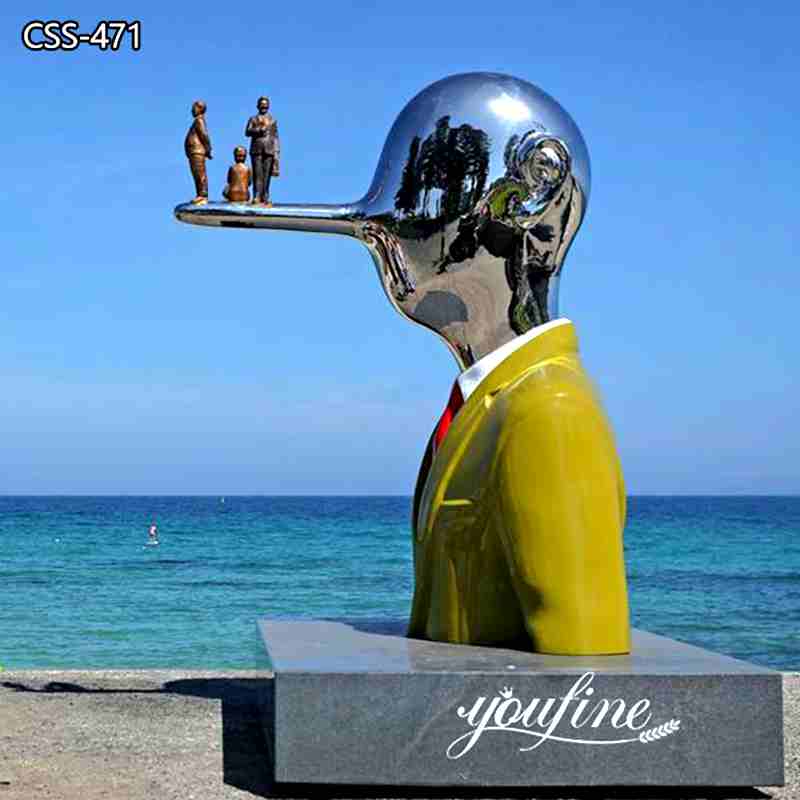 Polish Process:
Stainless steel mirror polishing mainly includes two stages. For the first stage of polishing, the main purpose is to remove welding marks on the surface and make the surface of the sculpture smooth and flat. In this process, it is necessary to change the abrasive belts of different specifications several times and polish them in multiple stages. Then polish the sculpture with a fine wool wheel to create a mirror effect. All procedures have strict technical requirements for the polishing master, and only experienced and skillful masters could complete it.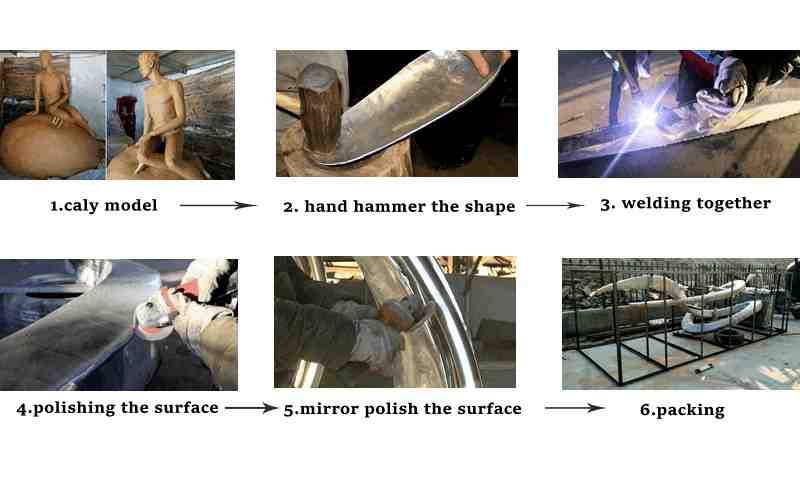 Who Is the YouFine:
The YouFine factory is one of the most experienced factories in the sculpture manufacturing industry. All the sculptures of the YouFine factory are reliable and well-designed. The professional team has a clear division of labor and treats every procedure of sculpture manufacture carefully and strictly. For more than 40 years, YouFine provides customers from all over the world with high-quality sculptures and always gets positive feedback and recognition from customers. The high-quality, well design and thoughtful service make YouFine a great choice for customers.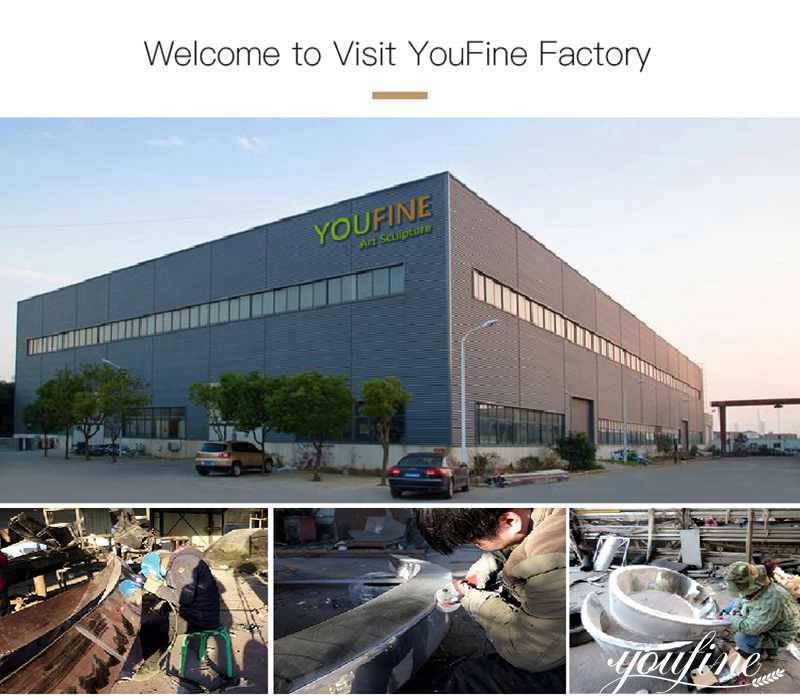 YouFine's Thoughtful Services:
1. If customers share their needs and preference with consultants, they would give customers professional suggestions to choose the best sculpture.
2. Specialized quality control department in charge of checking the quality of every sculpture. And only perfect sculpture would be delivered to customers.
3. Various colors options would be provided for customers to choose from, customers could change the color according to their own preference.
4. Professional packages would be applied to protect the statue from damage
5. Give customers detailed installation guidance to make sure customers install the sculpture successfully.
6. YouFine buys full insurance for every sculpture.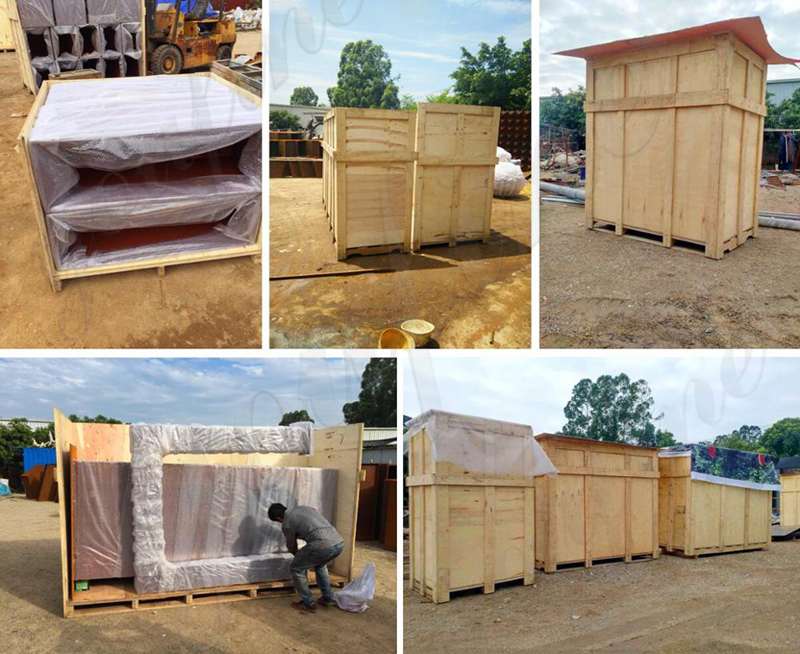 If you have interest in this metal figure head statue, please leave us a message and tell us what you need.