Metal Deer Statue Overview:
This metal deer statue uses high-grade stainless steel material and consists of three lovely deer. The sculpture adopts a hollow design, showing three deer of different outlooks and poses, with a sense of art and design. Customers could directly put this sculpture outdoors as a sculpture decoration and they could also place a light strip inside the sculpture. Thus, this statue could act as a decoration during the day and a decorative light at night.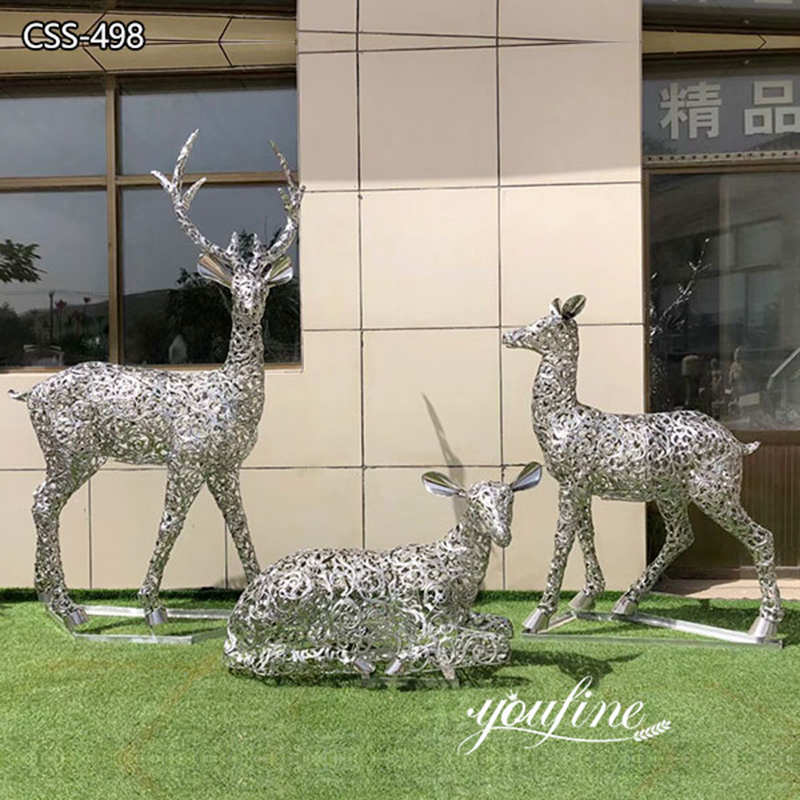 Metal Deer Statue Meanings:
The deer is a relatively docile animal and is always regarded as a symbol of kindness. The image of deer often appears in movies and it is often a good partner of the protagonist. In China, deer is a symbol of longevity. It often appears in the image of longevity fairy beasts and is used on many occasions to celebrate birthdays and express good wishes to others. Besides, deer are smart animals. They are very alert to potential dangers and are good at avoiding predators.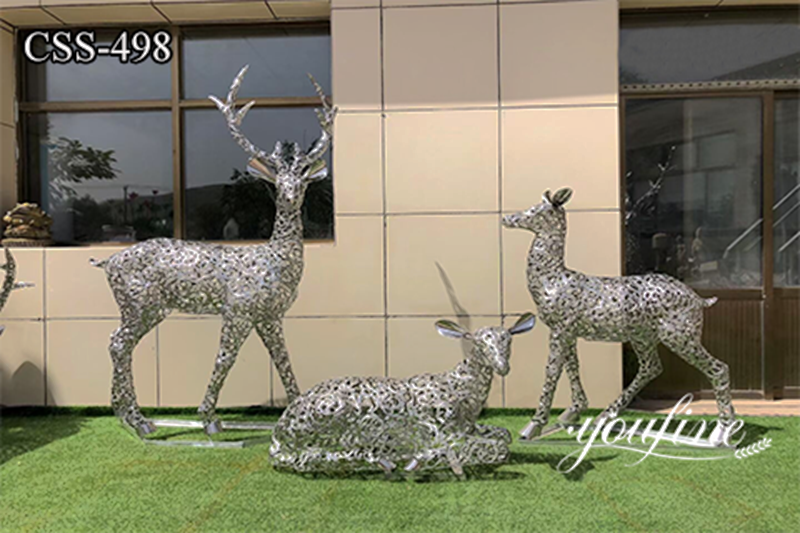 Advantages of Stainless Steel:
For outdoor decorative statues, like this metal deer statue, stainless steel material would be one of the ideal materials. Stainless steel materials have good heat resistance, it would prevent the material from deforming due to temperature in a high-temperature outdoor environment. Besides, it also has good corrosion resistance and could resist the erosion of wind, rain, and other factors. These characteristics make the stainless steel sculptures could last longer than that of other materials and usually be chosen as the raw material of outdoor sculptures.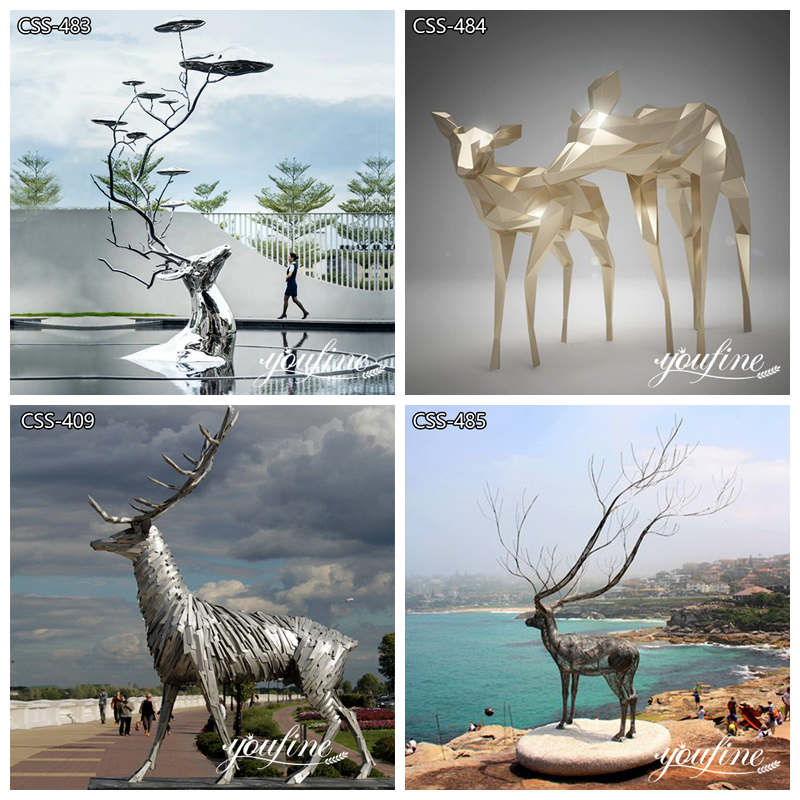 Find Out More Statue Options:
Have you ever stopped you step for an exquisite? Have you met any statue you appreciate the design of that? Have you occurred an idea that decorates your private area with a well-design statue? If you would like to do that, the YouFine factory would be a good choice to find out statues with a sense of design and art.
The YouFine factory provides all sorts of statue products, marble statues, bronze statues, stainless steel statues, and iron status. And these categories have related products, fountains, gazebos, fireplaces, figure statues, animal statues and etc. All sorts of products cater to different customers' demands.
If you are interested in this metal deer statue, contact us and let us know what could we help you with.