Stainless Steel Sculpture Overview:
This polished metal circle sculpture is made of high-quality stainless steel sheets and applies advanced polishing techniques in order to create the mirror effect. The accomplishment of such a modern sculpture would experience many steps including material selection, cutting, welding, and polishing. All of these procedures would be operated by professional masters with rich experience. And the experience and superb skills of masters make sure the quality of our sculptures.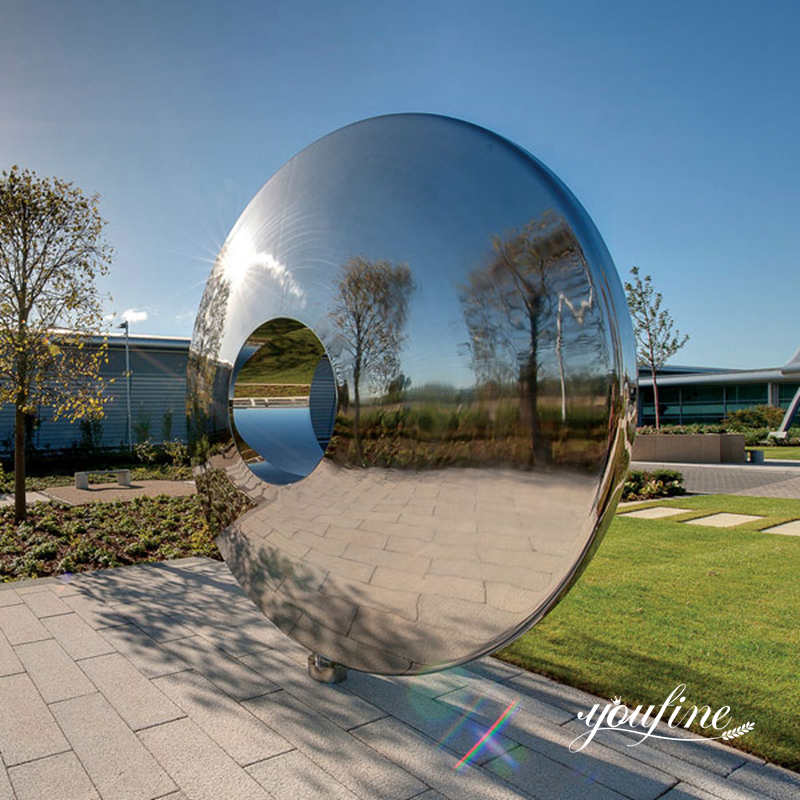 Why Choose Stainless Steel Sculpture:
Stainless steel is a popular material that is widely applied in outdoor sculpture designs. The metal surface has a sense of modern and technology and could perfectly collocate with modern decorative style.
The cost of stainless steel sculpture is cheaper than that of other materials like iron, bronze, and marble. The reason for that is the quantity of stainless steel used by sculpture manufacture would be less than others. If you choose a stainless steel sculpture you could buy a better and larger sculpture at the same expense.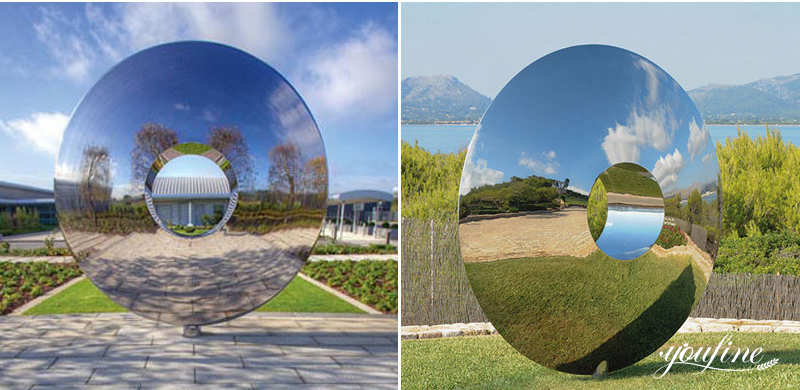 Stainless steel is a durable material that could be placed in outdoor situations for many years and is able to resist the erosion of sunlight and rain. And there is a film on the surface of stainless steel sheets and it is hard to leave some dust. Thus it is easy for people to clean and maintain a metal sculpture.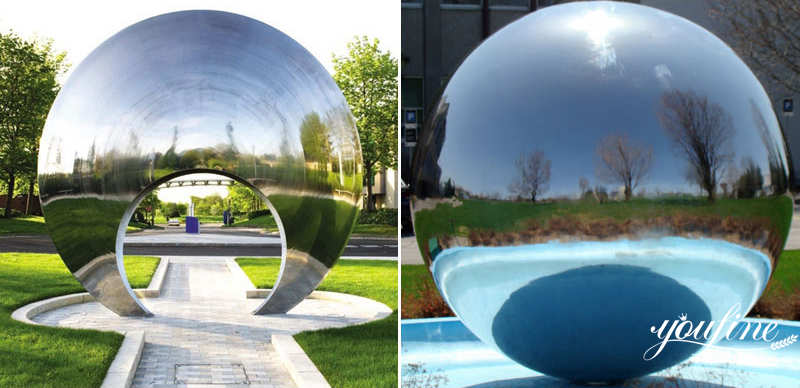 More Metal Art Sculpture:
The YouFine factory has engaged in sculpture manufacture for many years and is experienced in all sorts of sculpture manufacture. In the YouFine factory, you could find out sculptures that suit different situations like the plazas, gardens, private gardens business shopping malls. And if you like a certain design we could offer any size of it. Besides, there are 304 and 316 two kinds of materials in order to satisfy different budgets and requirements.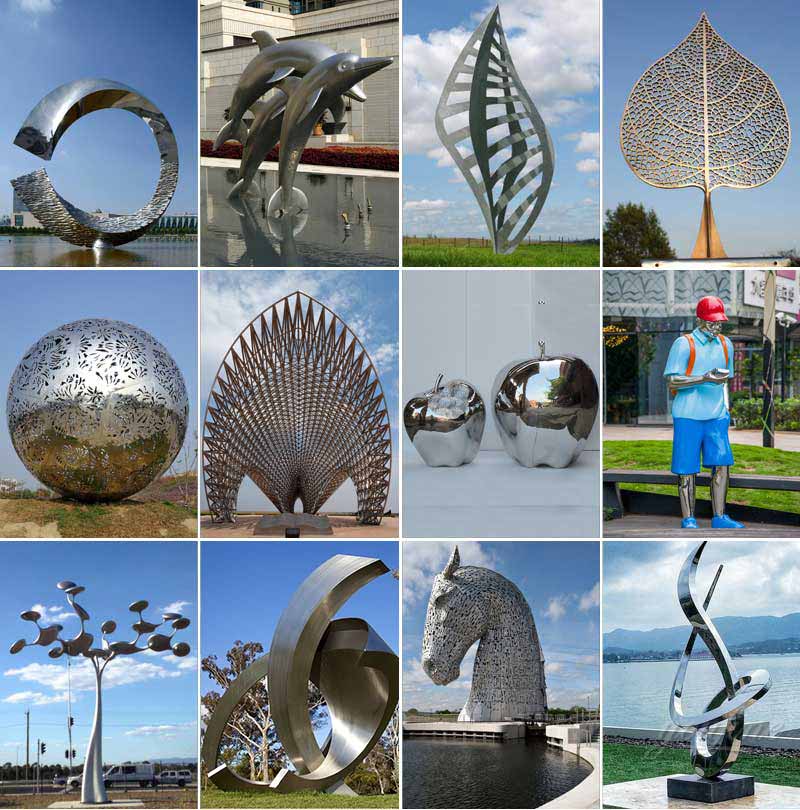 If you like the design of YouFine's stainless steel sculpture, please contact our professional consultants as soon as possible. They would share you much useful information about sculptures and give you some purchase suggestions to help you find out some satisfying artworks.