Metal Abstract Statue Overview:
This metal abstract sculpture has been designed by a group of talented designers. Those designers research many existing cases, give up complex designs with much extra decoration, and use simple lines to create this unusual statue. This design could be widely used in many places and collocate with many decoration styles. There is no doubt that this statue would be a wonderful decoration choice for customers.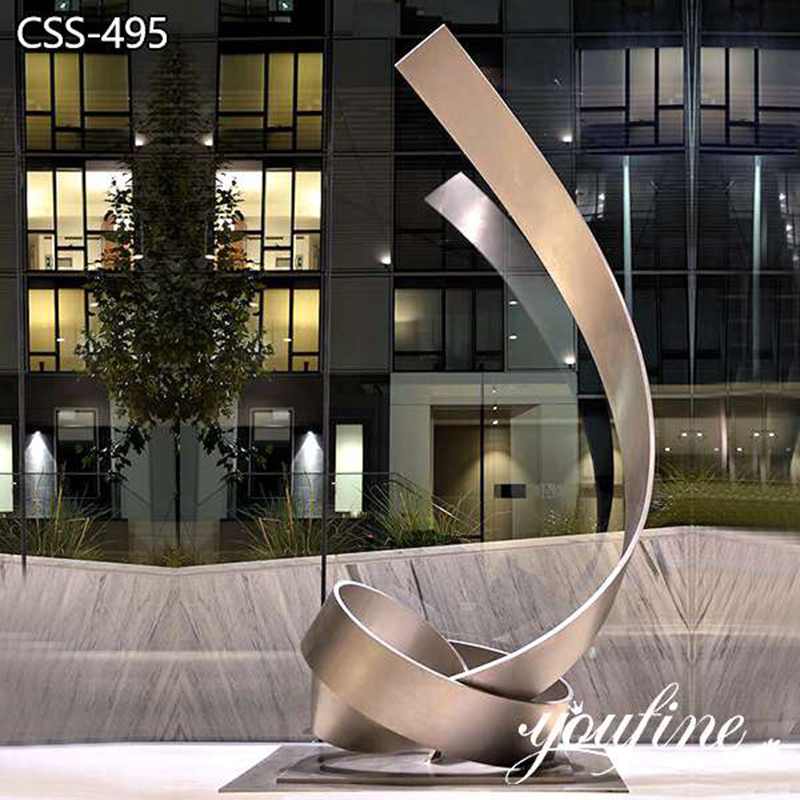 Various Applying places:
First of all, this metal abstract sculpture could apply to outdoor decoration design. Places like public squares could decorate the lawn or the space with this statue and it has the potential to be a landmark of the public area. Besides, it also suits to set in the public area of communities as a decoration. The modern design could collate with the decoration style of many communities. Third, an art gallery is also an ideal place to set this statue. The succinct design, simple line, and sense of art make this statue easily to be noticed by the visitors and even encourage some visitors' inspire of the art design.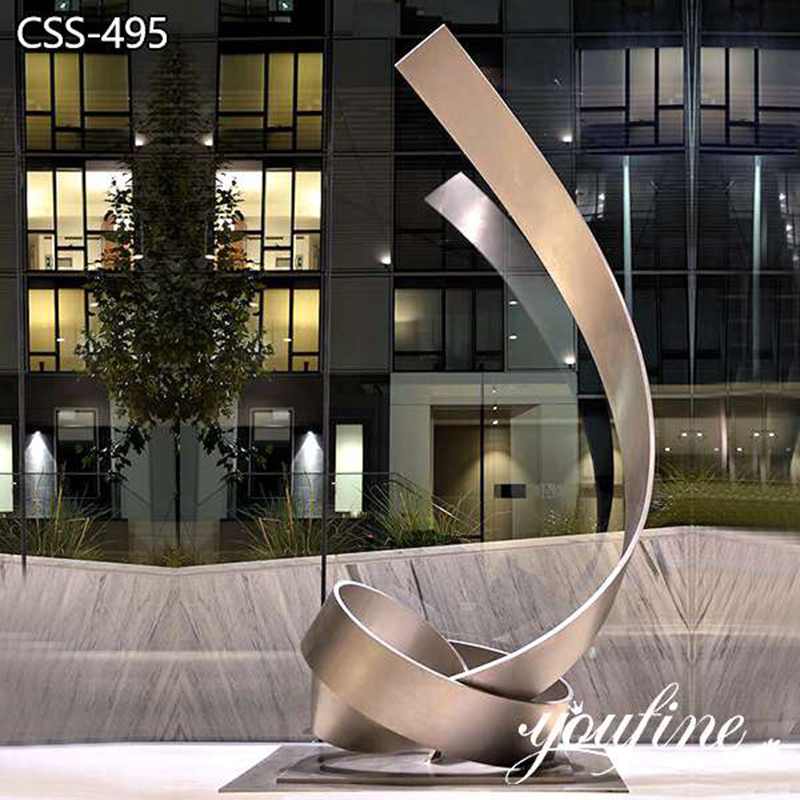 Individual Customize Service:
Different customers tend to have various opinions and attitudes toward art and design. In order to make all the gifted ideas and designs get realized, the YouFine factory provides individual customize services for customers. No matter how abstract or complex the designs the YouFine factory would make effects to realize them. Customers could make some adjustments based on the existing statue or totally reverse the existing design and finish the design on their own. The YouFine factory would provide customers professional support and help customers create every brilliant design.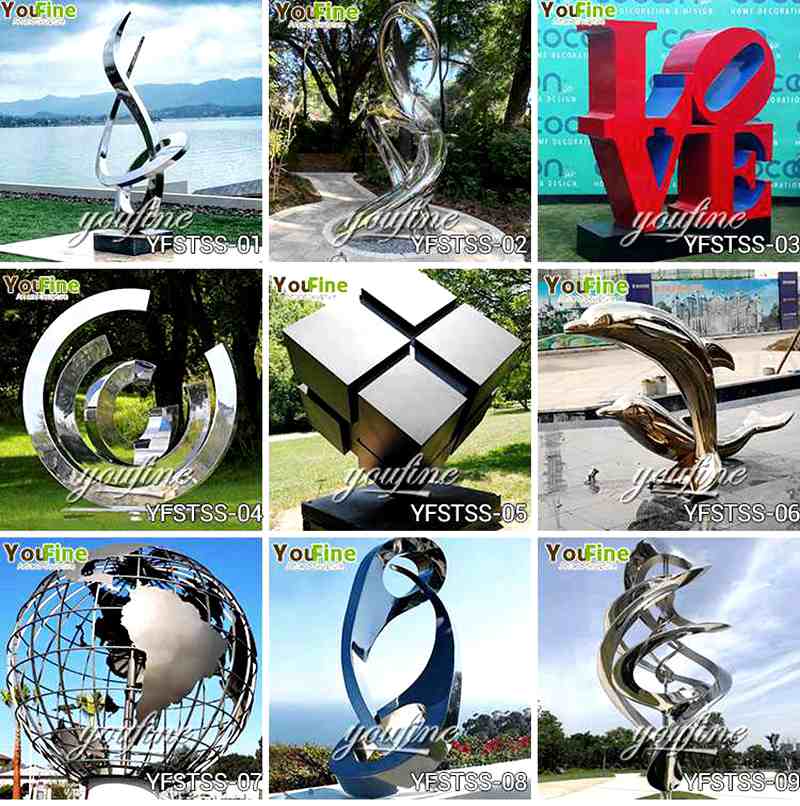 After-sale Service:
In order to give customers a better purchase experience, the YouFine factory provides thoughtful after-sale services to customers. As for the shipment, fine packages would protect the statue from reforming and damaging. In terms of installation, YouFine would offer customers detailed installation drawings and professional installation instructions. And all the problems customers meet would be answered by professional consultants as soon as possible.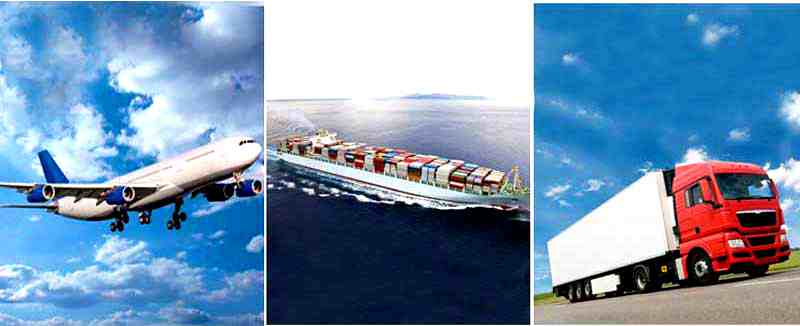 If you would like to know more about this metal abstract sculpture or other statues, please contact us without a second thought.