The Introduction of Abstract Stainless Steel Sculpture:
In modern social cities, stainless steel sculptures are becoming more and more popular. Because stainless steel materials could produce a variety of novel styles of sculpture art. At You Fine Art Sculpture, we could use the advantages of its materials to create a variety of design styles. The abstract stainless steel sculptures are not only beautiful in appearance, but also has a special meaning behind his back.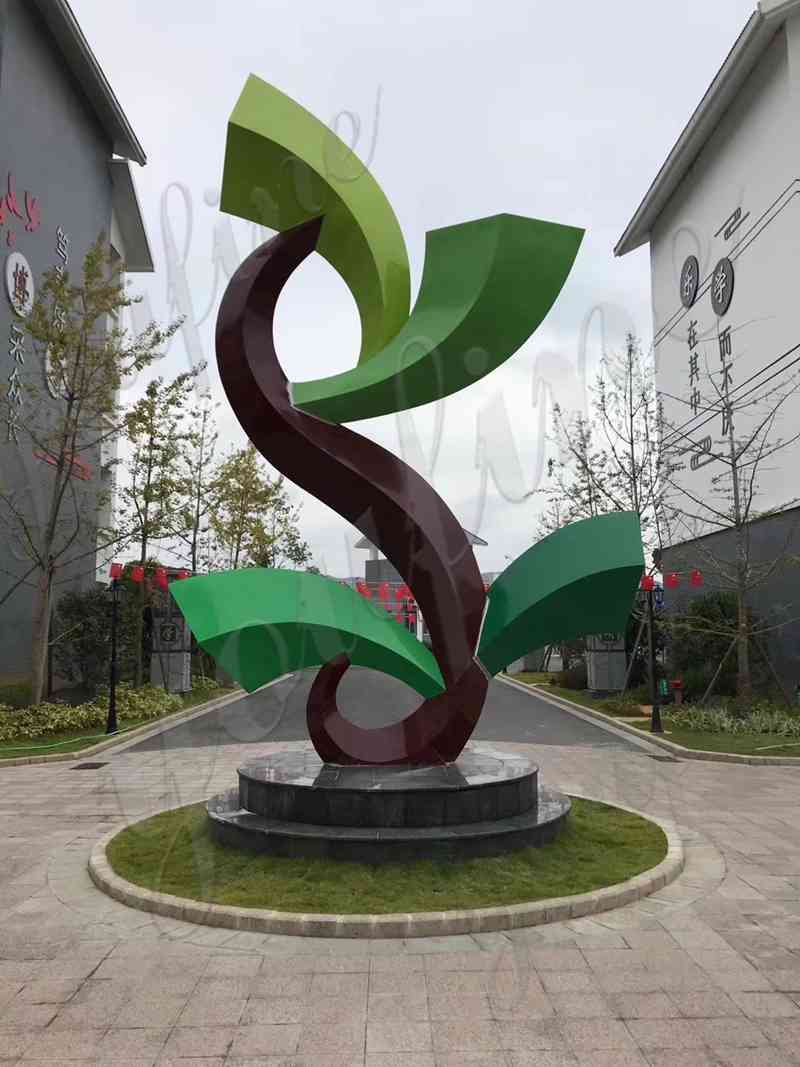 The Meaning of Large Abstract Stainless Steel Sculpture:
Our large abstract stainless steel sculpture is no exception. This sculpture has two meanings. First, it could represent the "Growing". This sculpture is like a grass, his roots are constantly growing upwards, and the leaves on both side are constantly growing. Represents tenacious growth ability.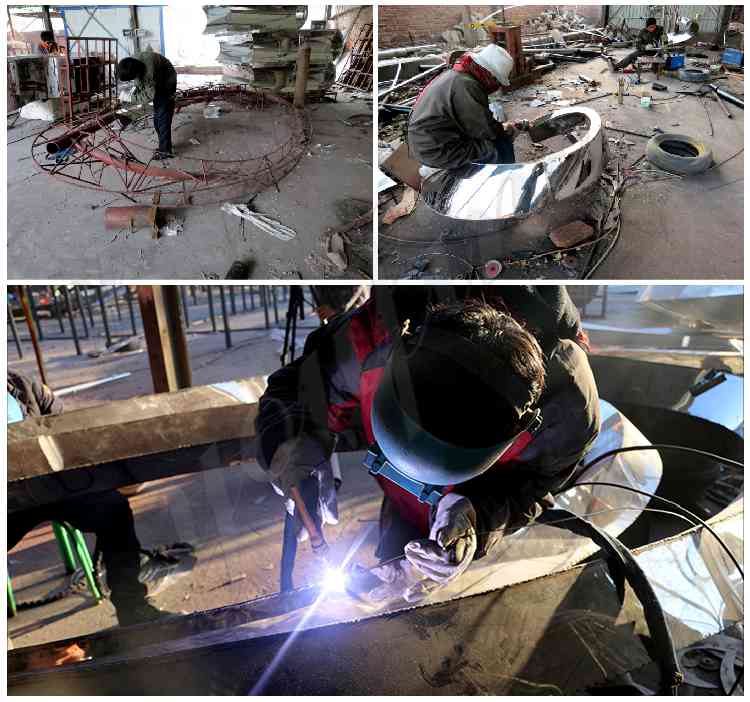 Second, its other layer of meaning represents "Spring". There is an old saying in China that "The whole year's work depends on a good start in spring". Spring is the season of recovery of all things, and all living things are beginning to be active. This sculpture is like a grass that has just grown in the spring. It is full of vitality and thriving to meet the new year.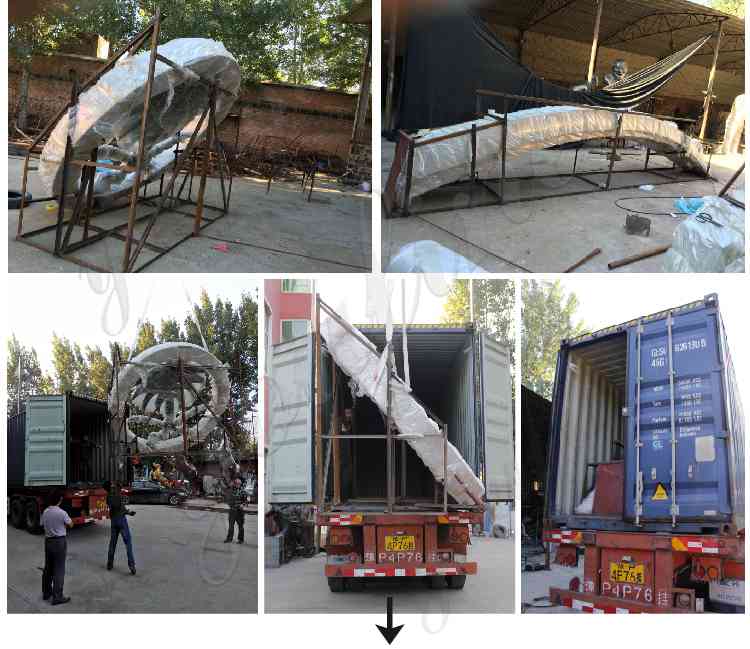 This beautiful abstract stainless steel sculpture design is very simple. It consists of stainless steel metal welded. Then polished, ground and welded, and finally colored and rust-proof. In addition, during the production process, we would also anti-rust the internal stainless steel metal skeleton. In the end, the beautiful outdoor large stainless steel sculpture was completed!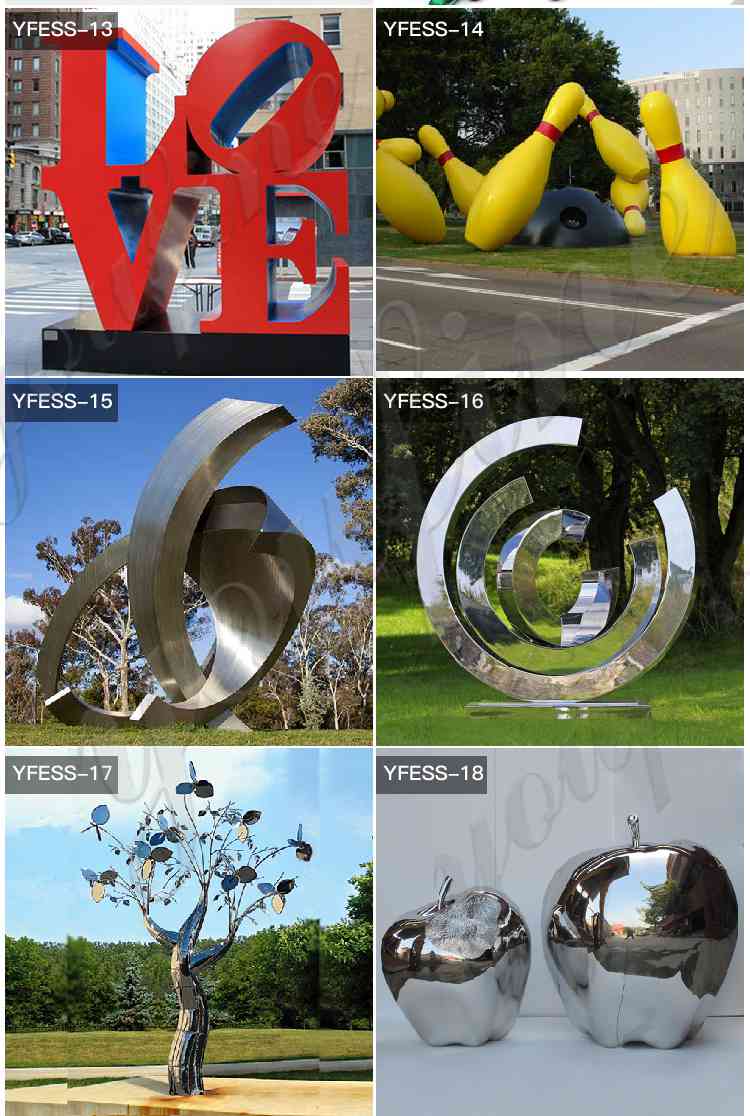 Do you like this abstract growing stainless steel sculpture? Our stainless steel sculptures could be placed in any outdoor places. We could make sculptures of any size to suit your needs. For more information about this sculpture, please feel free to contact us.