Large stainless Steel Wall Sculpture Details:
The large stainless steel wall sculpture is the large wall with a lot of holes on here, it is like a large block item, but the light could come out from the holes, it looks very amazing but with some interest. this one stainless steel wall sculpture will make people depressed, this sculpture could add lighting, and the entire sculpture can increase the sense of space and layering in this area.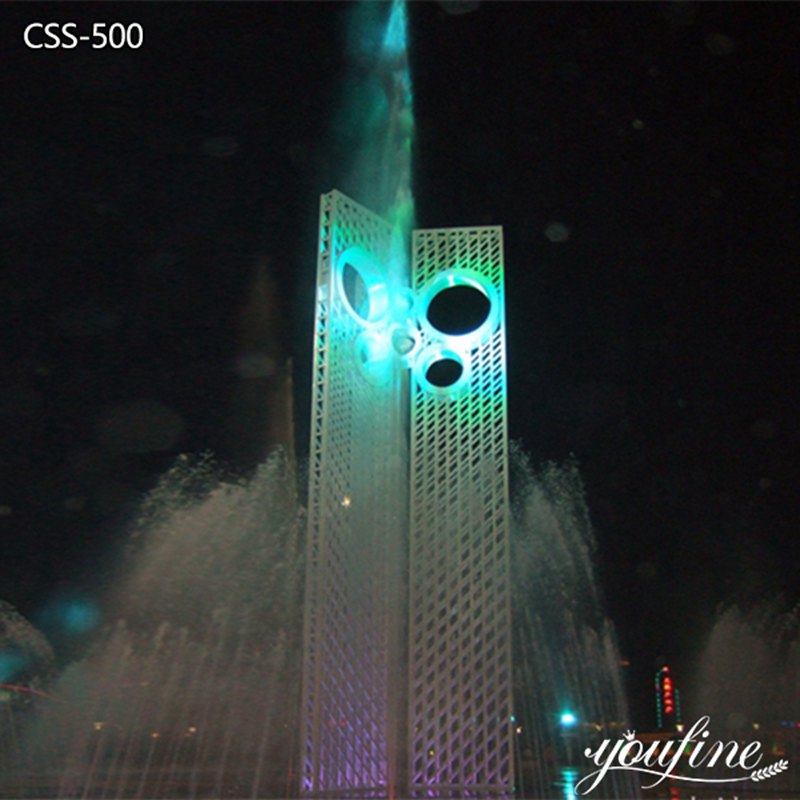 Applicable to a variety of places:
The large stainless steel wall sculpture is more suitable for the square and some large public areas, in the daytime, the sculpture can as a logo and a sign of the place, after increase the light on the sculpture and at the night, the sculpture will be more attractive than day time, and can attract more people come here.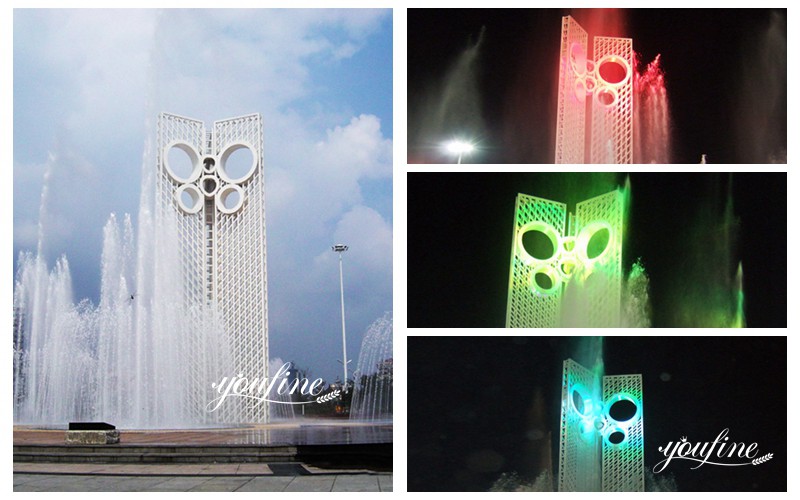 Customer story share:
We made a large stainless steel decorative wall sculpture in 2019, the sculpture height is 26m, are we made for our customer, when our customer Mr. John talk about the sculpture with us, he find about 20 suppliers to compare the sculpture quality and details, then come factories one by one to check, finally John chooses us because our sculpture quality and our service, he said our suggestions is really considered his requirements and give he enough support on the sculpture.
After customers receive the sculpture, he is very satisfied and sends the feedback to us: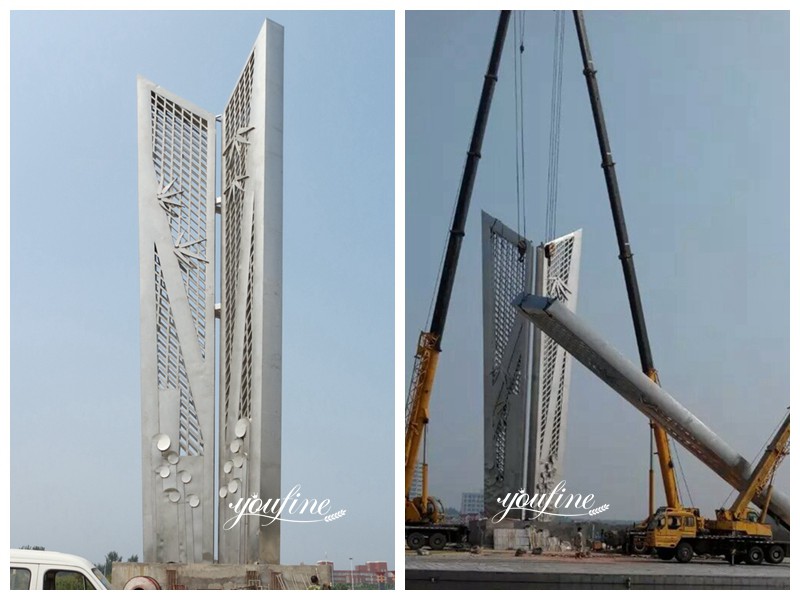 Why Choose YouFine's Metal Sculpture?
First of all, our factory has more than 30 years of experience in making metal sculptures. Every craftsman from the YouFine factory has skilled skills. They have been engaged in the metal sculpture business for more than decades. Therefore, the production of any piece of metal sculpture could be easily completed in their hands. For the curvature of this sculpture, our craftsmen would forge it by hand to ensure the accuracy of the curvature.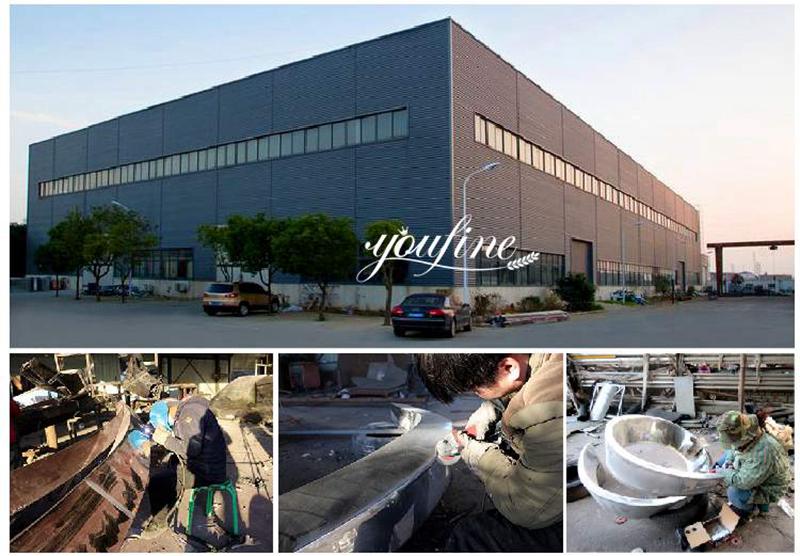 Secondly, our sculptures are guaranteed by quality and after-sales service. After completing the sculpture, YouFine would first send all angle pictures of the product to the customer for confirmation. We would arrange delivery only after we take the customer to confirm. If the customer finds any quality problems after receiving the goods, please feel free to contact us. We would provide you with a solution.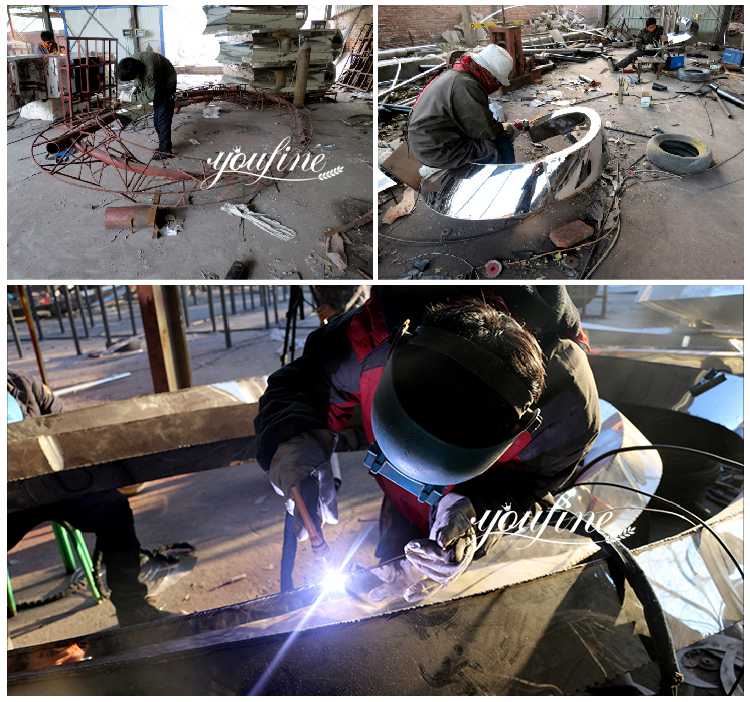 So choose YouFine, we would provide you with the highest quality large stainless steel wall sculpture and the best service. If you have any needs, please feel free to contact YouFine.