Stainless Steel Metal Tree Sculpture Detail:
This stainless steel metal tree sculpture is made of #304 stainless steel metal. The design of our stainless steel metal tree is very unique and very vivid. Both the trunk and the leaves are made of stainless steel. It is a good choice whether it is placed in the garden or the mall.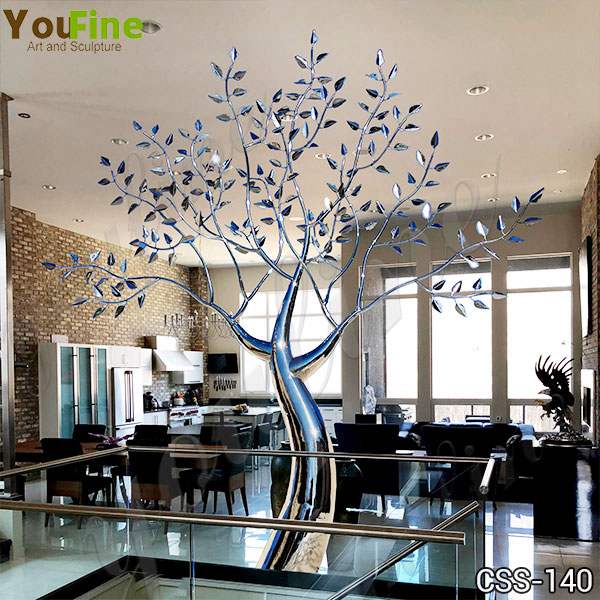 The Process of Stainless Steel Tree Sculpture:
When making this stainless steel tree sculpture, our craftsmen first need to make the corresponding metal skeleton, and we would anti-rust the metal skeleton. This could prevent the internal metal skeleton from rusting and corrode the stainless steel surface. After the metal skeleton is manufactured, our craftsmen weld stainless steel metal sheets to the metal skeleton, and then sand and polish it. Finally, the highly polished metal sculpture is completed.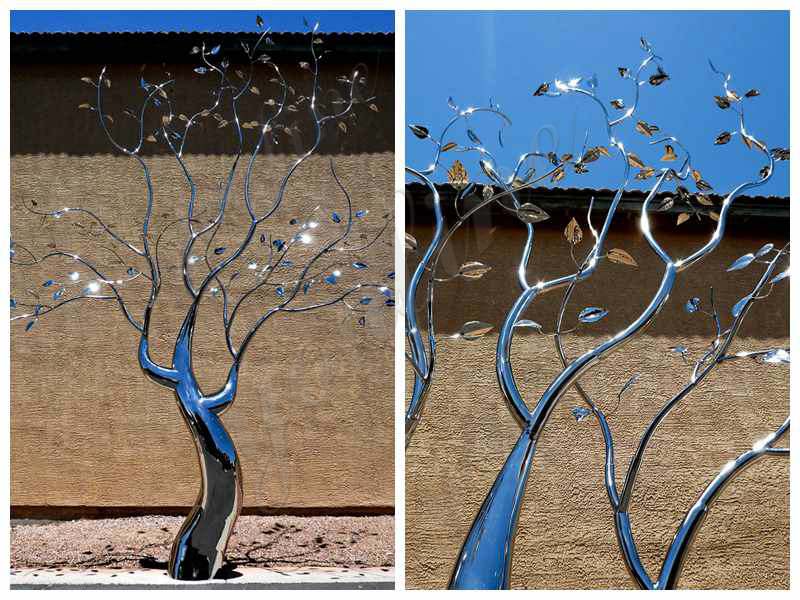 The Advantage of Our Factory:
Here at You Fine Art Sculpture, we could make any outdoor stainless steel sculpture. Because we are a factory, we could make any sculpture design you want to meet the needs of different customers. At the same time, we also have a professional design team and advanced 3D printing technology, which could provide you with model design.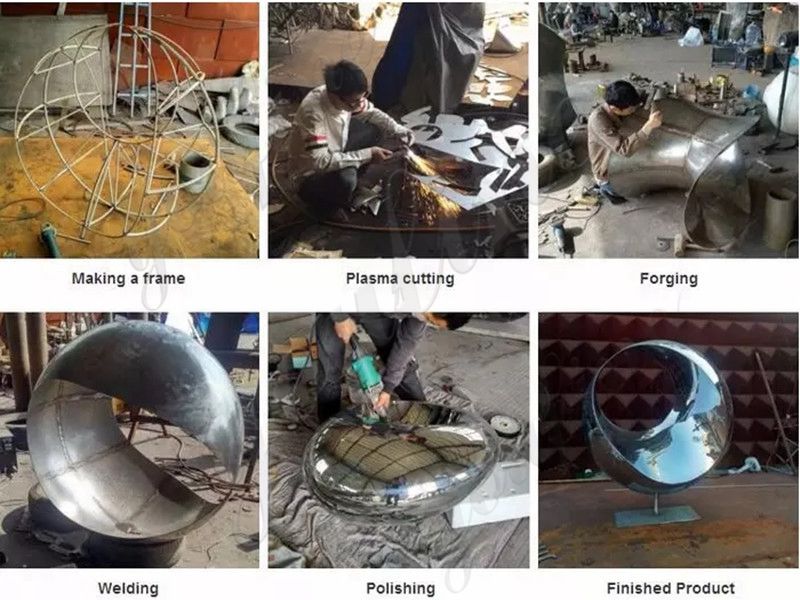 The Packing of Stainless Steel Metal Tree Sculpture:
Not only do we make any stainless steel metal tree sculpture seriously, our product packaging is also very strict. For large size outdoor stainless steel sculpture products, we would use soft foams wrapping on the surface of the stainless steel sculpture, then our workers fix it with a metal skeleton, and finally put it into a container. Using this method could prevent the surface of the stainless steel sculpture from being scratched.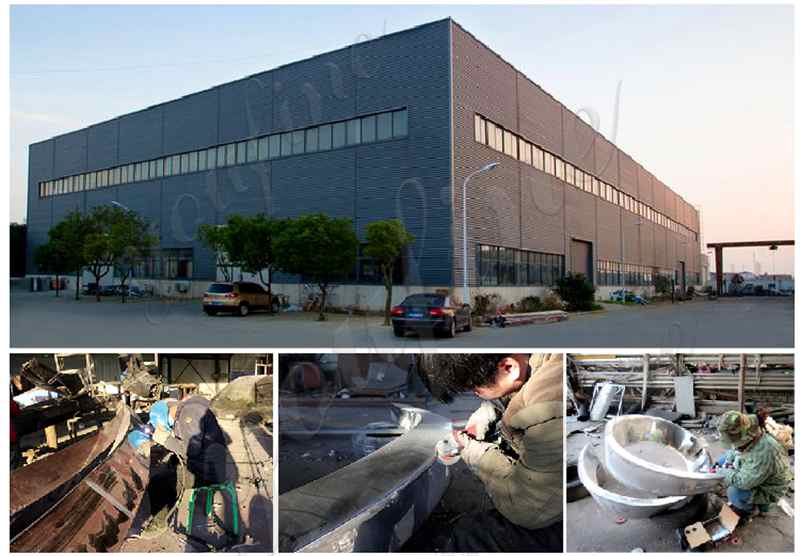 So if you are interested in our large metal tree sculptures, please feel free to contact our staff at any time. We would provide you with the lowest factory price, our price usually including all costs from our foundry to your home is lower than your local.