Abstract Metal Sculpture Details:
This abstract metal sculpture is one of the hot-sale sculptures in the YouFine factory. The whole sculpture is made of high-grade stainless steel and shaped by a group of experienced artists with advanced metal sculpture manufacturing skills. It has a polished mirror surface and succinct lines. The simple design could be applied in many places.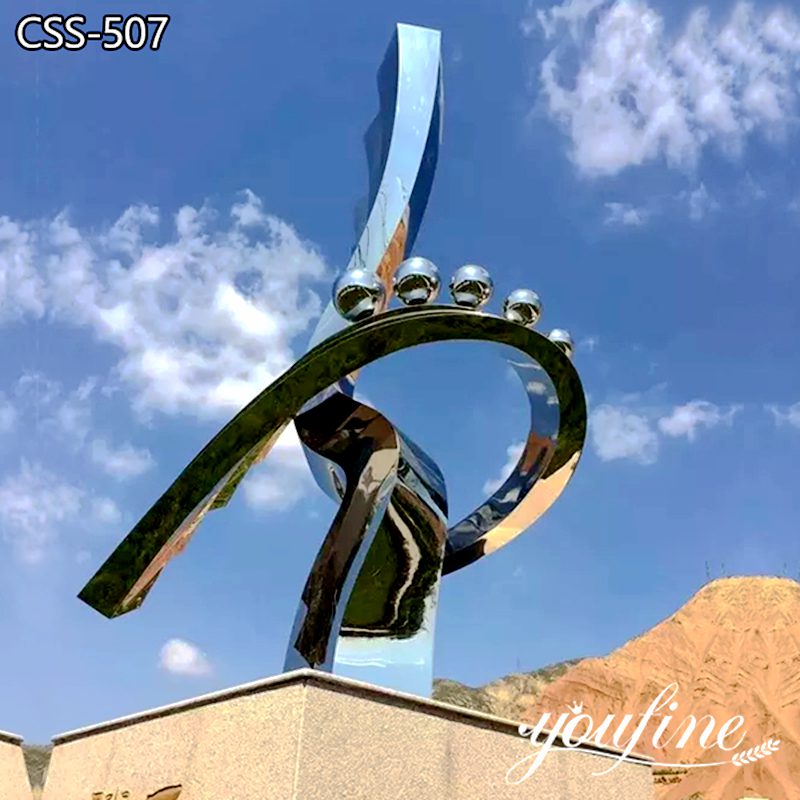 Strict Material Selection:
There are different stainless steel with different characteristics. And a specialized quality control department of the YouFine factory selects the most ideal raw material for sculpture manufacture. The selection take many factors into the consideration. For example, the erosion resistance, the high-temperature resistance, the cost, and etc. And finally, two stainless steel materials 304 and 316 have been selected to make metal sculptures. The 304 stainless steel is the standard material and 316 could satisfy more strict demands of the erosion resistance and the high-temperature resistance.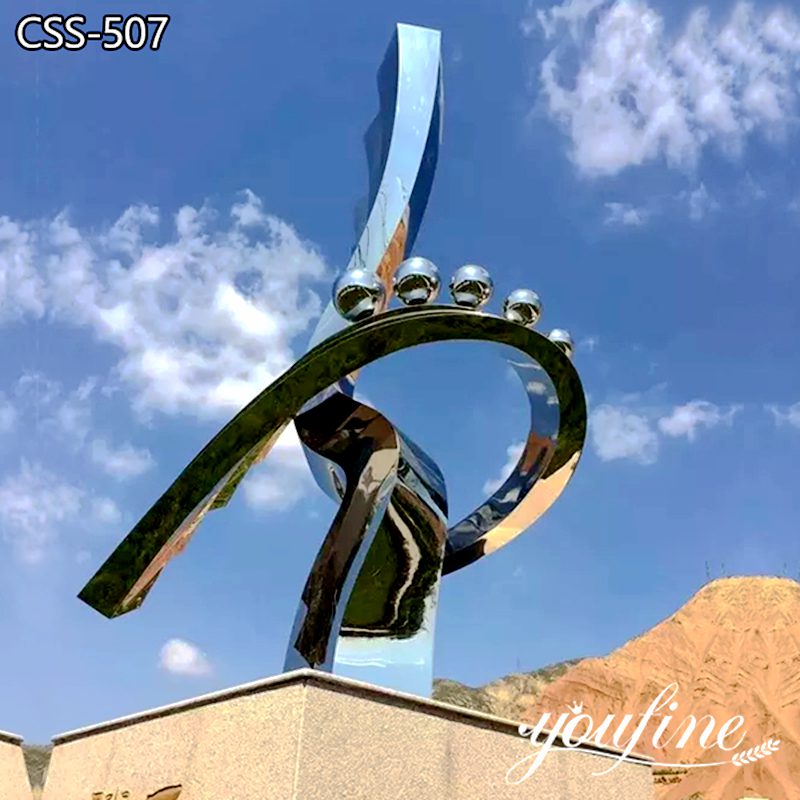 Various Applying Places:
Stainless steel is widely used as the raw material of large outdoor decoration because of its characteristics. It would resist the erosion of wind and sunlight and would not reform under a high-temperature circumstance. Thus, this abstract metal sculpture could be placed in many countries and regions around the world. And this sculpture is also a good decoration for places like parks, schools, squares, shopping malls, and etc.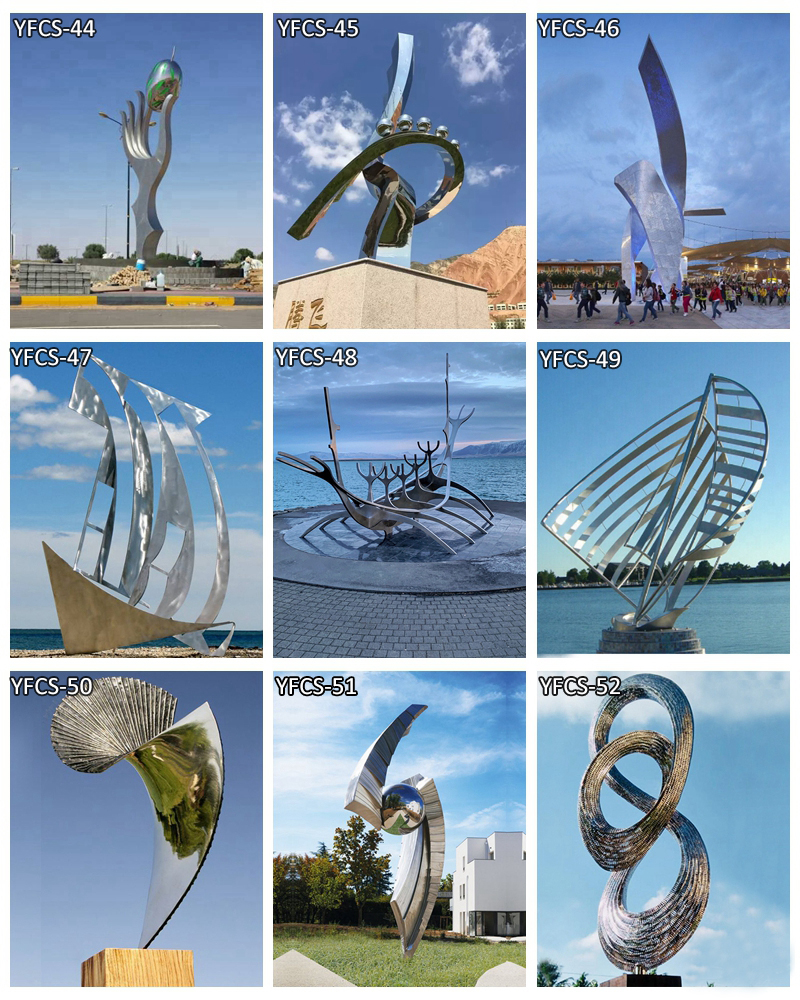 More Metal Sculpture:
The YouFine factory has engaged in metal sculpture manufacture for decades and has designed a great number of metal sculptures. There is a competed product structure of stainless steel which include abstract metal sculptures, art metal sculptures, street metal sculptures, and customized metal sculpture. Customers could select their favorite sculpture from YouFine's website or customize a unique sculpture. Individual customize service would be provided to customers who have talented ideas and would like to design a unique artwork by themselves.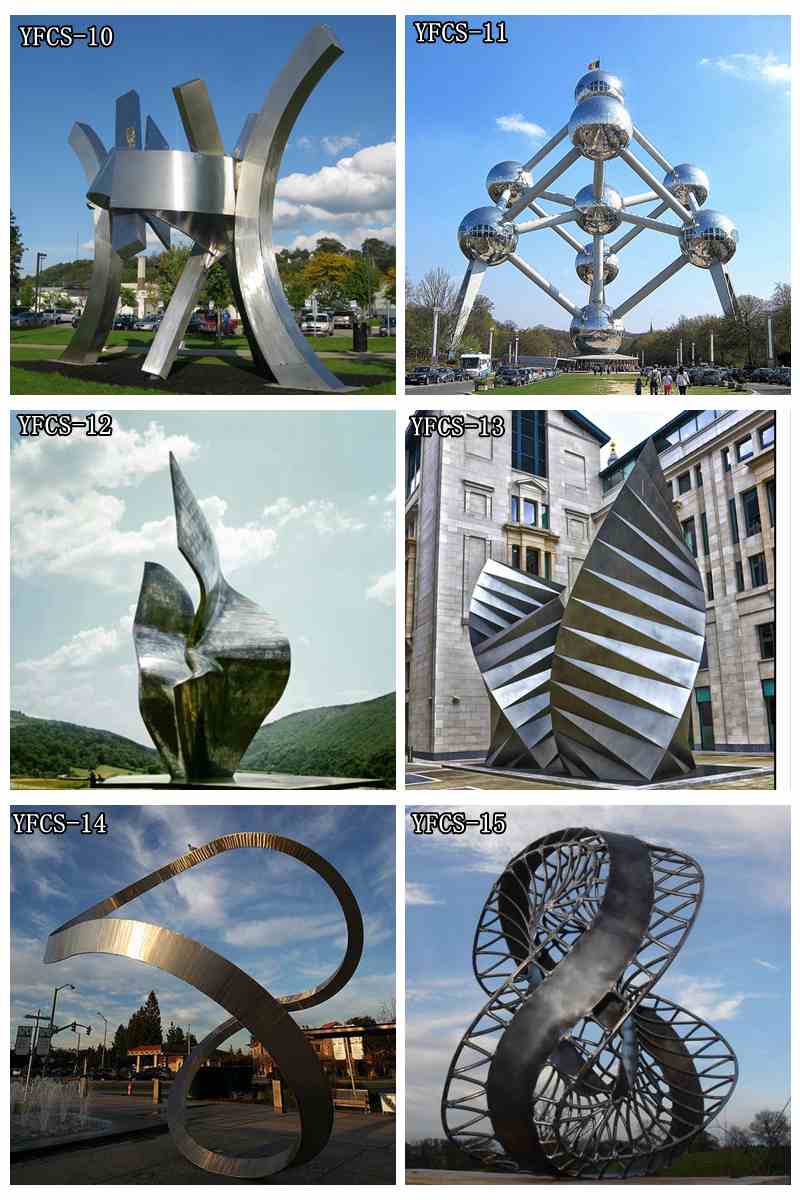 Please contact us immediately. A group of consultants would share more details about this abstract metal sculpture and give you professional supports and advice.