Dolphins are beloved marine creatures, reminiscent of beauty, elegance, and entertainment. Although seeing dolphins in their natural habitat is always optimistic and charming, our magnificent outdoor dolphin sculptures can provide you with this magical natural phenomenon in your own home.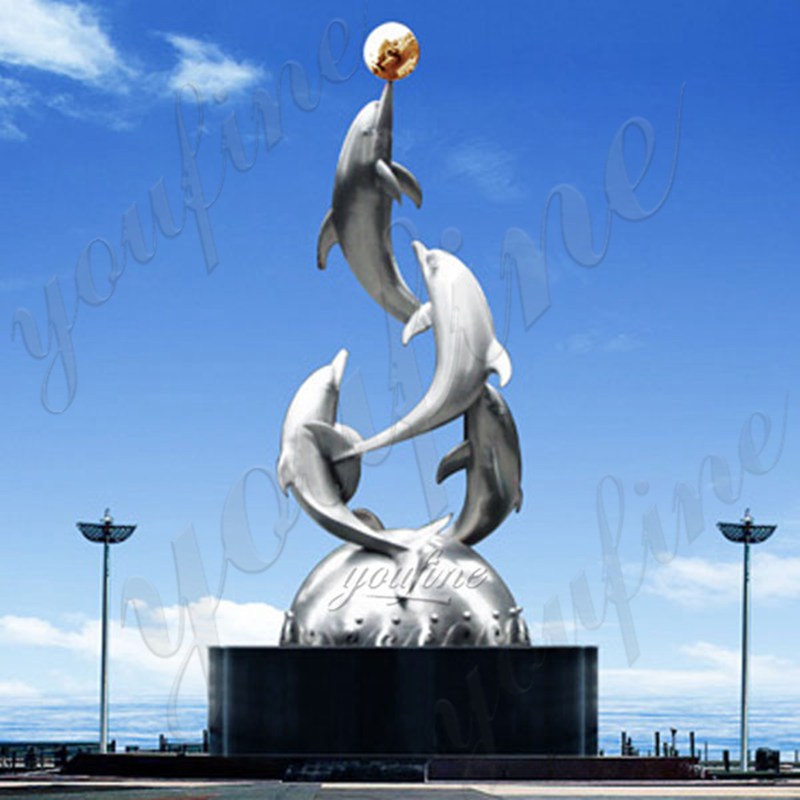 The outdoor sculpture of this dolphin is 2m high and is made of 304 stainless steel. The oval football material is also 304 stainless steel with a copper color. For outdoor sculptures, You Fine Art Sculpture provides this outdoor dolphin statue for you to choose from. Our professional customer service team will be happy to help you make special choices and answer any questions you may encounter.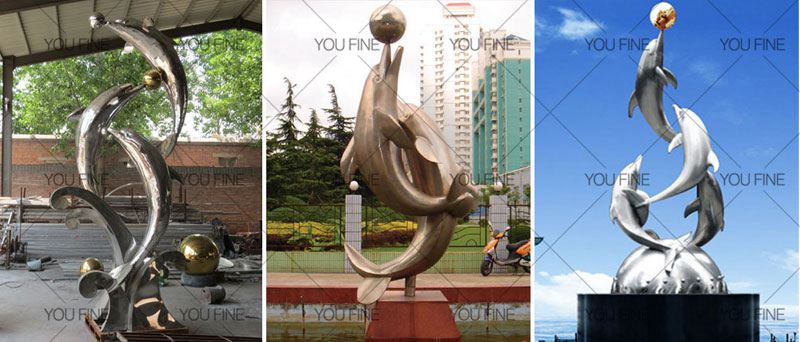 When making stainless steel dolphin outdoor statues, this fountain is not actually a complicated shape, but the difficulty lies in the posture and size of each dolphin. Our staff and master made many suggestions for this sculpture. Successfully complete the customer's request.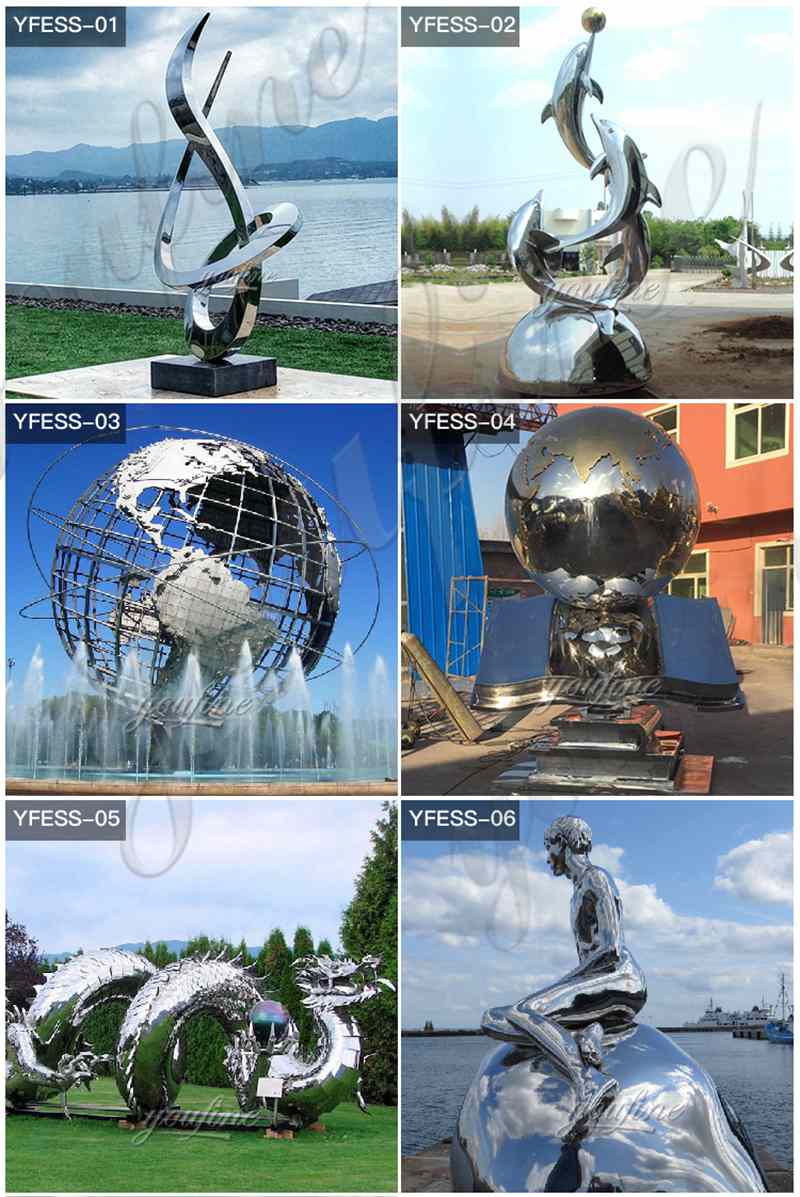 Polishing is the last hard work, involving many steps and must be carried out in the correct order and with the correct technique. These are the materials commonly used for polishing: polishing wheels, cotton wheels, non-woven wheels, and polishing pastes. First use a hard buffing wheel, then a softer cotton wheel. Different colors of polishing paste are also used at different stages.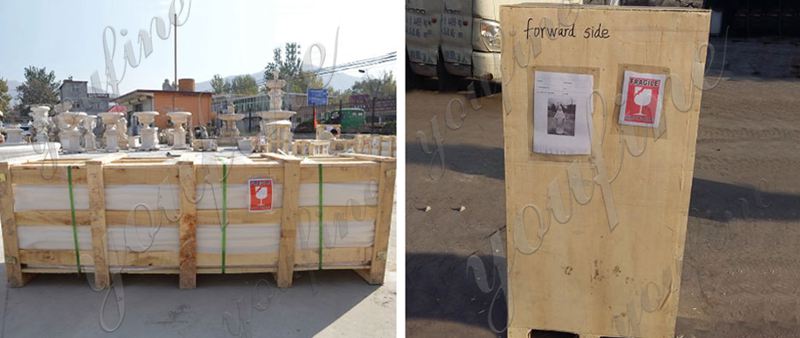 YouFine Art Sculpture has been focusing on stainless steel sculpture design since 1983, so if you are interested in outdoor dolphin statues or other metal sculptures, maybe we are a better choice!