As we all know, large outdoor stainless steel sculptures can showcase a company's or individual's taste. Adding a piece of stainless steel artwork to your home or office will bring a new ambiance, draw attention to it, and showcase your style. All of the sculptures you use to decorate your garden are the result of a reflective process of your designs, ideas, and thoughts.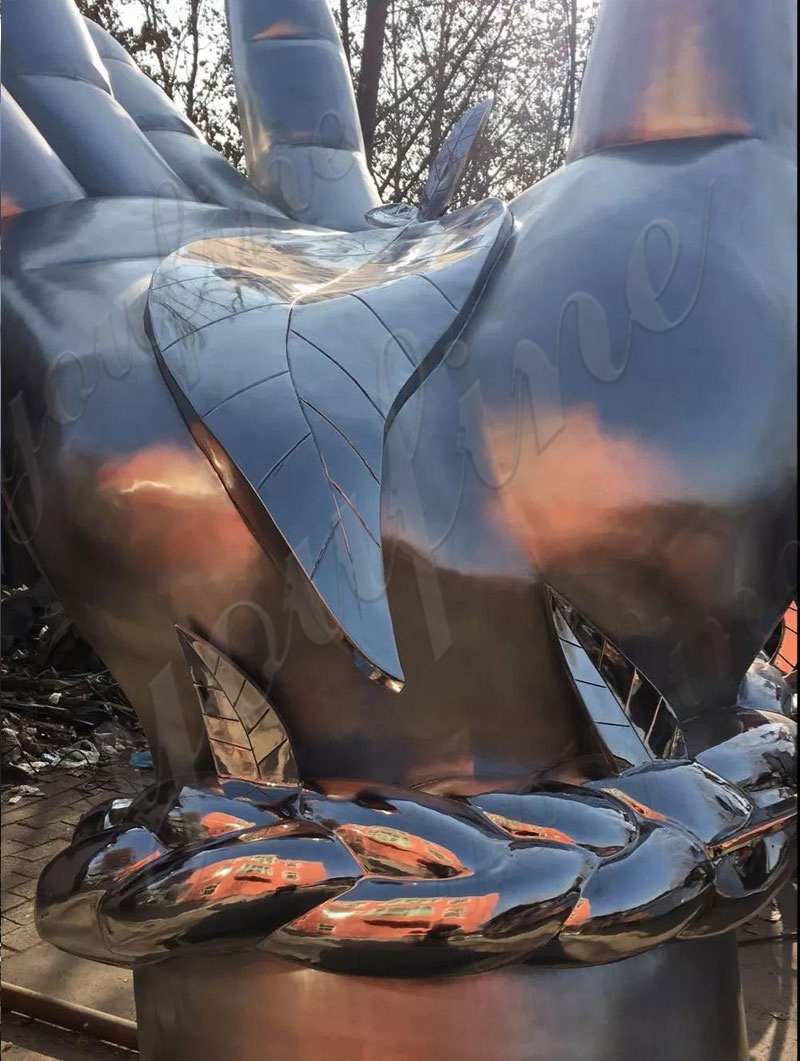 Due to the unique nature of large abstract sculptures themselves, people will be curious about them and will try to learn more about them. So this is where you can communicate with us. You Fine Factory has over 35 years of experience in the sculpture field and these are the reasons why we have the bottom line to make sculptures for you. Whether it's a regular style or one you design yourself, we can make it for you and keep it as 100% reproduced as possible.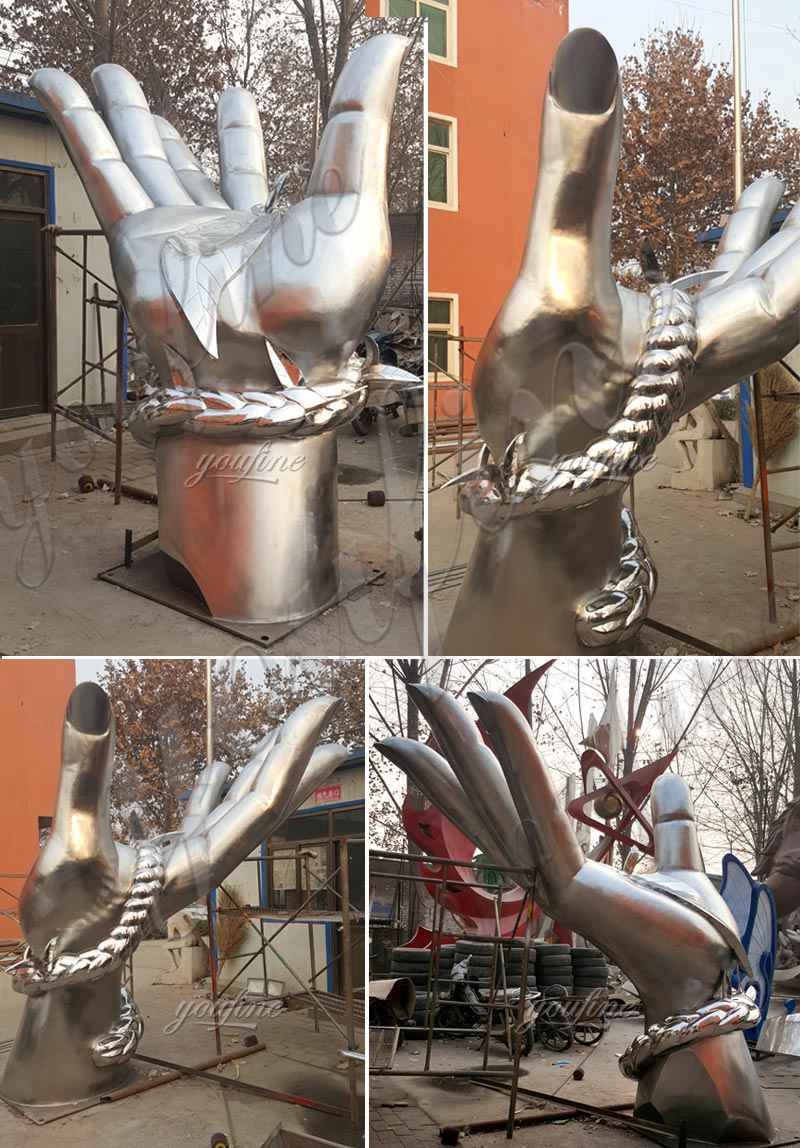 large outdoor stainless steel hand sculptures are very popular in company gardens. There are stainless steel sculptures that express a beautiful mood, and shiny polished stainless steel sculptures can bring a dark area of the garden to life. One may even find that some great concepts may inspire them to be creative, as most stainless steel pieces are designed in an unfettered and vibrant style. In a way, the deeper a person's understanding of art, the more creative he or she will be.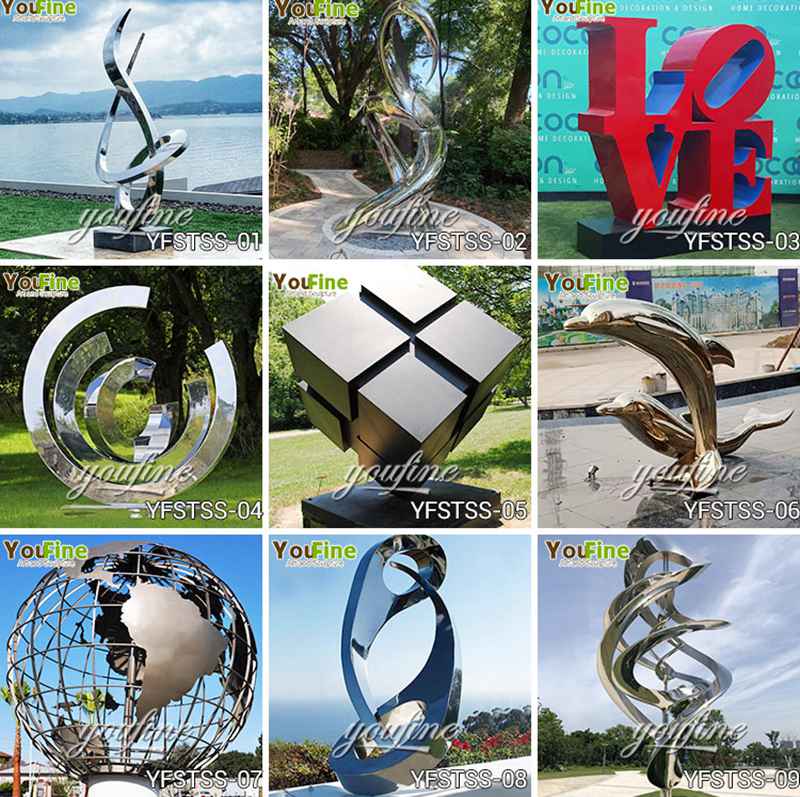 Choosing large outdoor abstract stainless steel hand sculptures for your garden is an ideal way to decorate your garden, and these large pieces will add a great deal of substance to its open space. And everything you need to know about stainless steel garden sculptures, we have it all here.