Dolphin Fountain Details:
This dolphin fountain consists of a simple multi-layer marble base and hundreds of stainless steel dolphins. The carefully polished black marble base looks noble and elegant, and the dolphins continue to jump and look smart and cute. The calm black marble and lively dolphins complement each other. There is no denying that its wonderful design would leave many people a deep impression.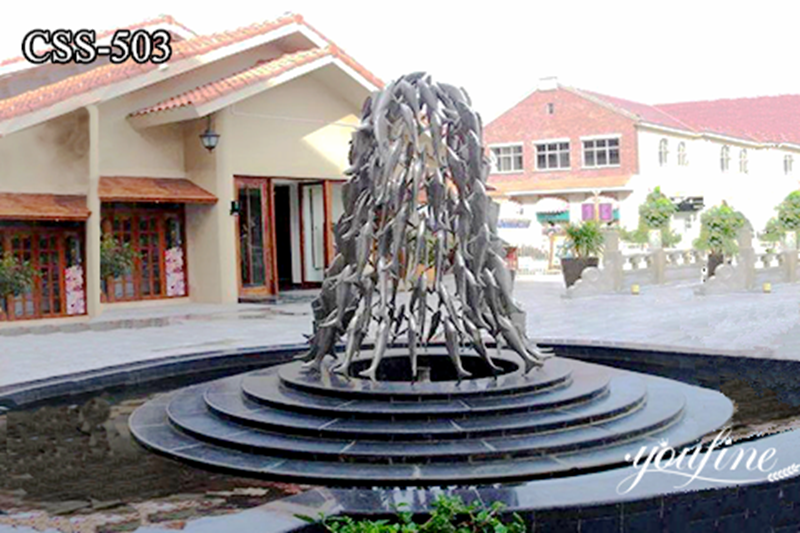 Meaning of Dolphin:
The dolphin is a symbol of kindness and wisdom. In Greek mythology, people who do not want to be bound jump into the sea and become dolphins. Kind-hearted dolphins would rescue people who fall into the water, and they would also bravely fight sharks. In addition, dolphins are not only lively and cheerful but also smart and playful, just like cute children. They could complete many creative and difficult activities, and they could interact with humans in various forms.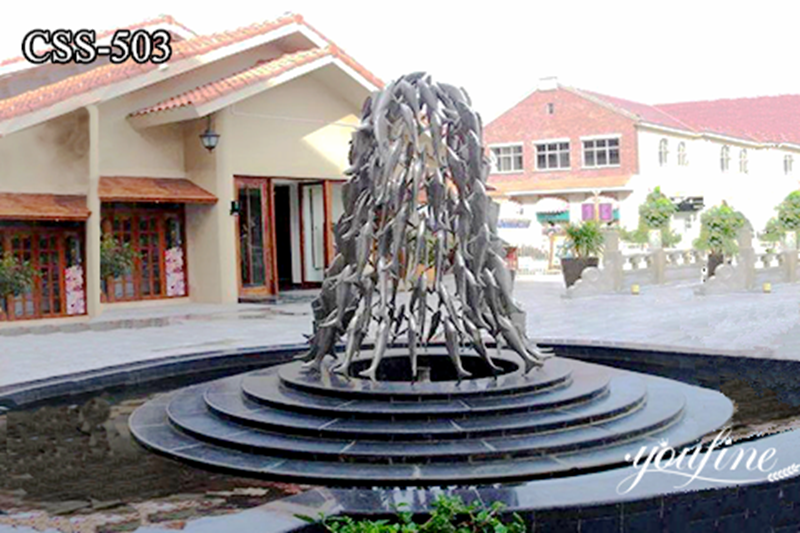 Professional Manufacture Process:
First of all, professional craftsmen would spend a lot of time making clay models according to the design. This is related to the overall shape of the sculpture. Second, experienced craftsmen would attach stainless steel sheets to the clay model and weld them together. Through the combination of spot welding and full welding, the stainless steel sheets would be firmly combined with the clay model. Finally, the sculpture should be polished as a whole, and the welding marks should be hidden to make the sculpture more exquisite.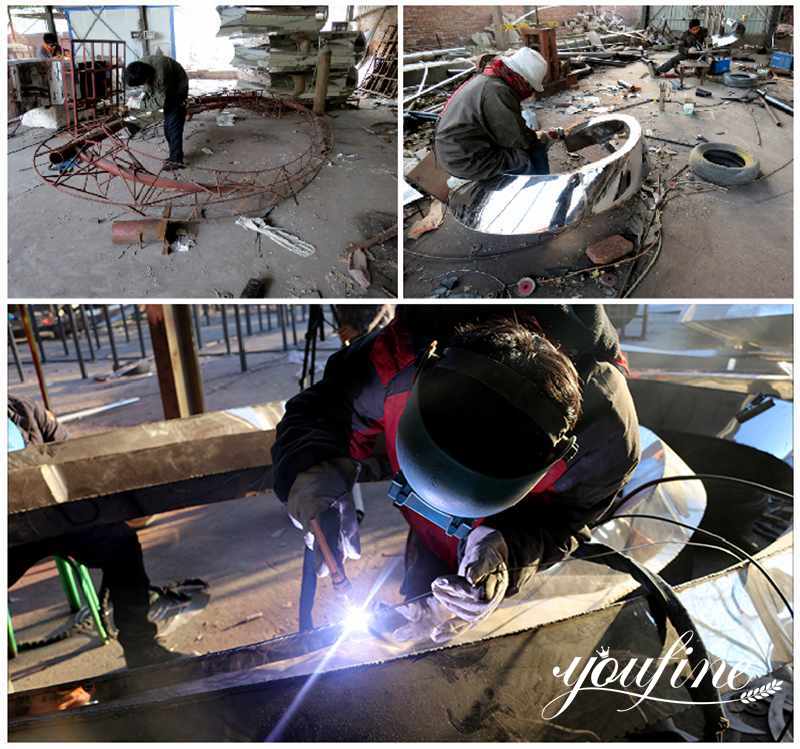 Individual Customize Service:
In order to make this dolphin fountain available to all customers who like this sculpture, the YouFine factory provides customized services. Customers could customize sculptures of different sizes according to their needs. In addition, customers could also customize the material of the marble base and the color of the dolphin. Professional craftsmen would color the stainless steel dolphin according to the customer's preference, and match it with proper marble bases. Professional staff would provide customers with professional advice based on their years of experience.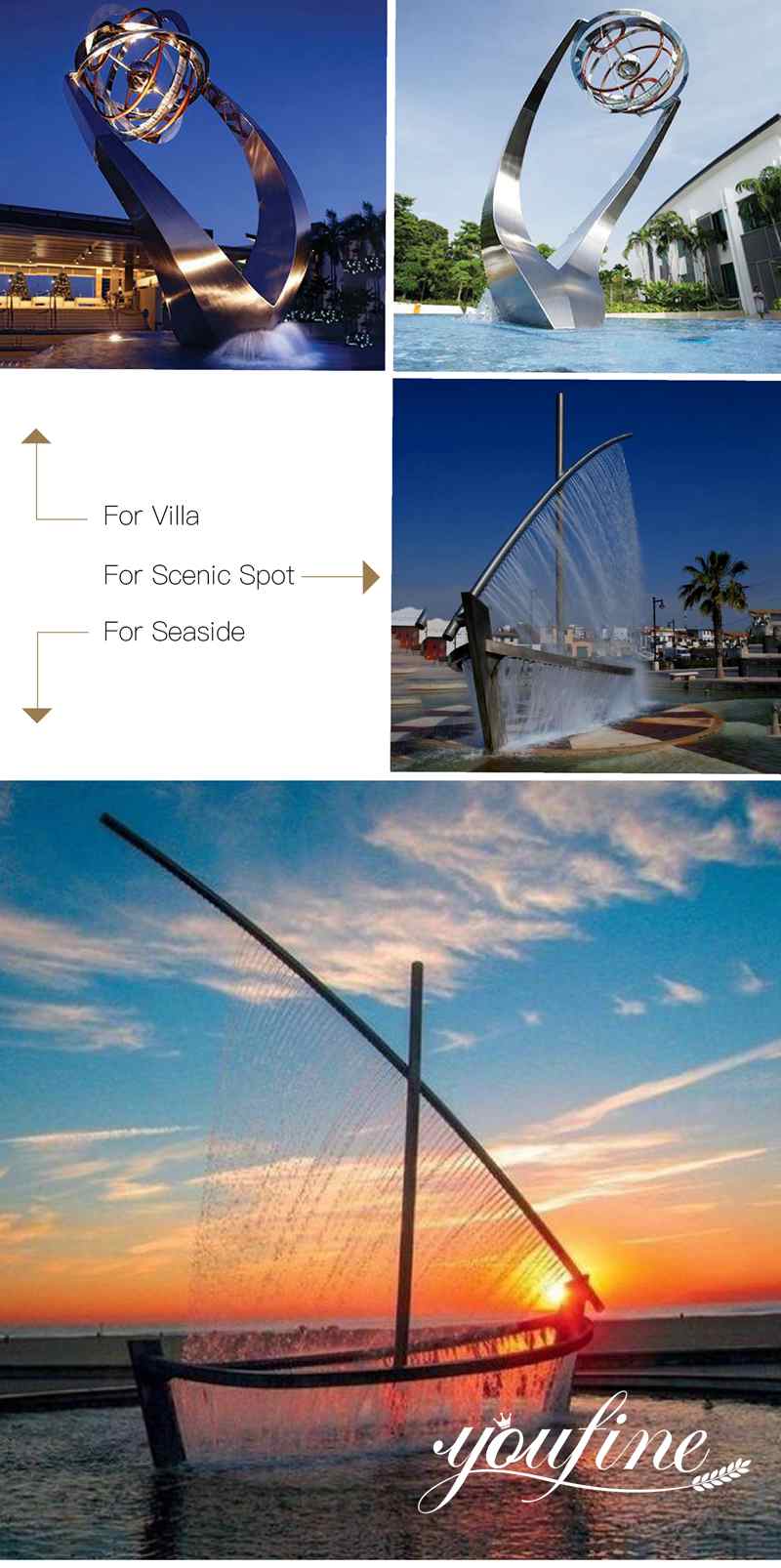 If you love the design of this dolphin fountain, please contact us right now.