Metal Abstract Sculpture Details:
This metal abstract sculpture is extremely large and its size and design could leave passerby an impression with ease. The raw material of this sculpture is high-grade stainless steel which is one of the most ideal materials for outdoor sculptures. the surface of the sculpture could be made into different effects like mirror surface, matte surface brushed surface and etc. Different treatments would cause different effects, especially collocate with lights. This sculpture must be a great choice for clients and many styles and treatments could be designed according to clients' preferences and need.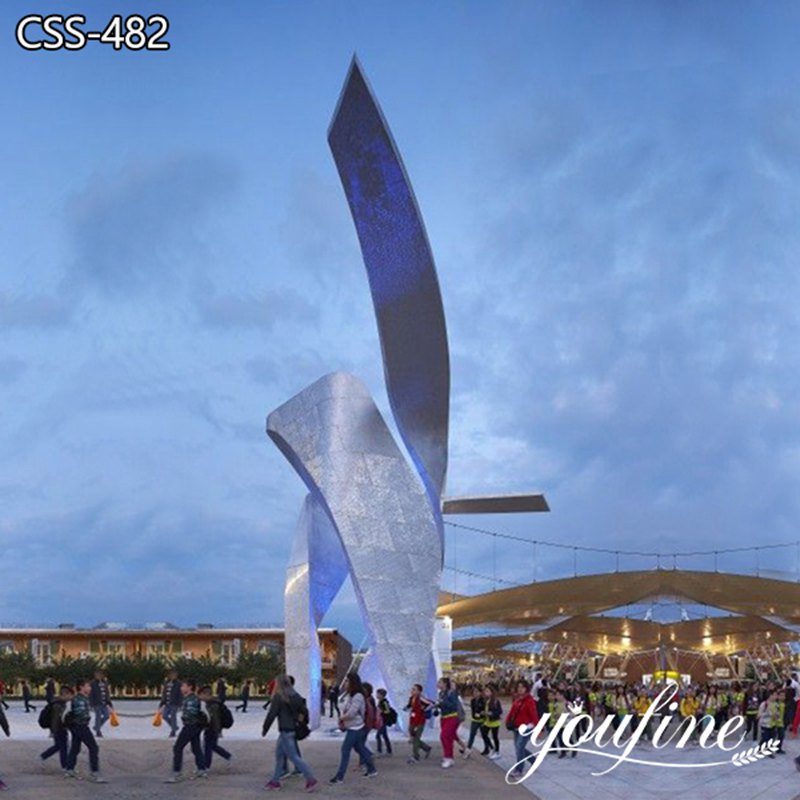 Placement of Metal Abstract Sculpture:
A: the large size and succinct design are the characteristics of a landmark and this metal abstract sculpture also owns these characteristics. Place such a sculpture in the city would create a new landmark for the city and attract more visitors to go sightseeing.
B: the modern design of the sculpture makes it a good choice to decorate a shopping mall. In order to be unusual with other competitors, shopping malls tend to create some unique characteristics for themselves. And this metal sculpture would cater to their demand. It is a wonderful decoration and would be a unique mark of a shopping mall.
C: other places like the factories, the companies, the public square could also decoration their area with such a large metal sculpture. And more applying placement is waiting for designers, artists, and architects to explore. This is a sculpture that deserves clients' attention and no one would like to miss it.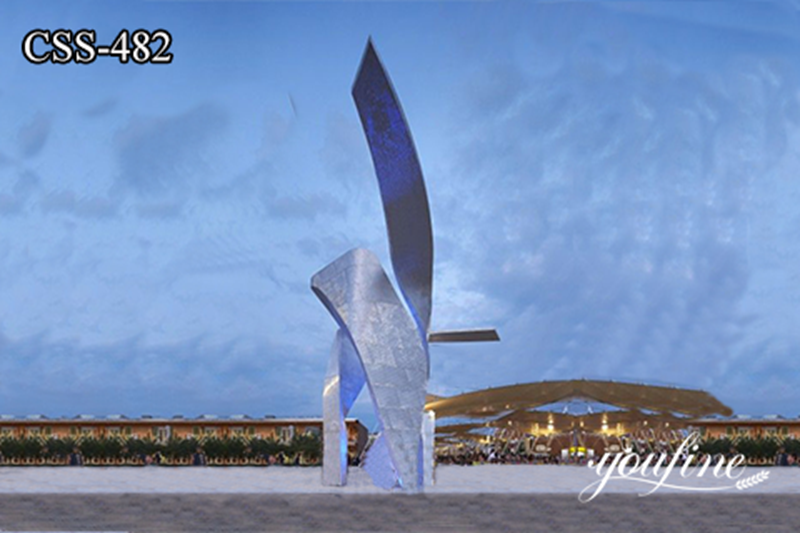 Advantages of YouFine Factory:
There are a group of artists who have superb techniques and many years of metal sculpture manufacture experience. Every year, thousands of metal art sculptures have been manufactured and always get recognition and praise from clients from all over the world. The experience and techniques of YouFine's artists are guarantees of high quality.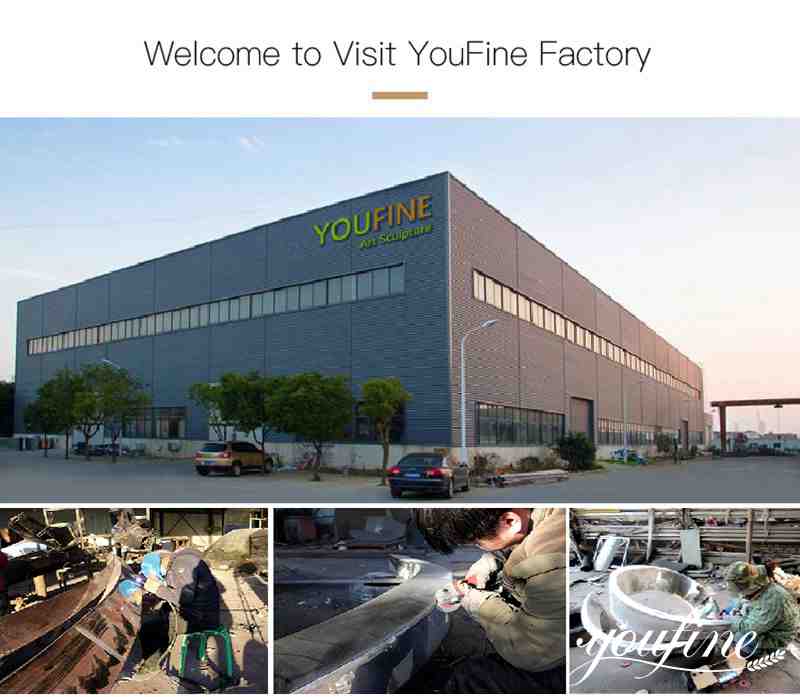 The YouFine Factory provides individual customer service to cater to the different needs of clients. Customers could contact consultants and share their requirements like the size and the placement. Experienced consultants would provide professional support and advice to customers.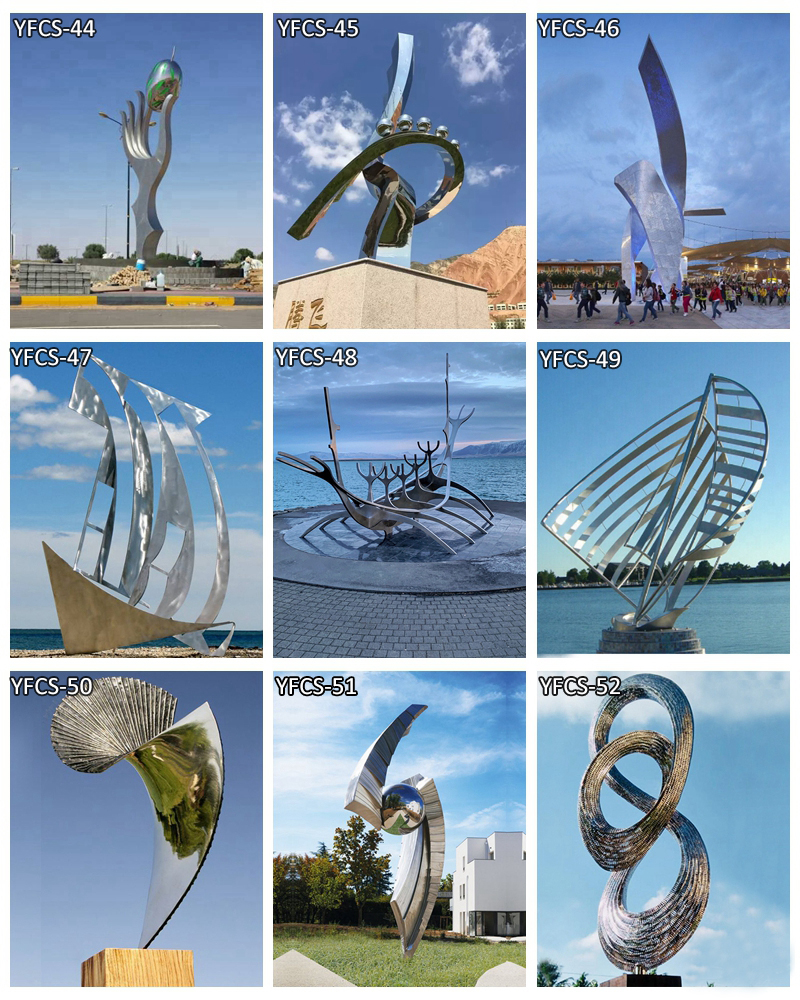 What are you waiting for? If you like this metal abstract sculpture, contact us right now.