Abstract stainless steel figure sculpture:
The entire stainless steel figure sculptures are cast from 304/316 stainless steel strips, Gil Breville creates these figures that look stronger than solid. Because the wind can't even blow them away. Although the entire sculpture is very abstract, the details of the eyes and mouth portray the human expressions in a very profound way.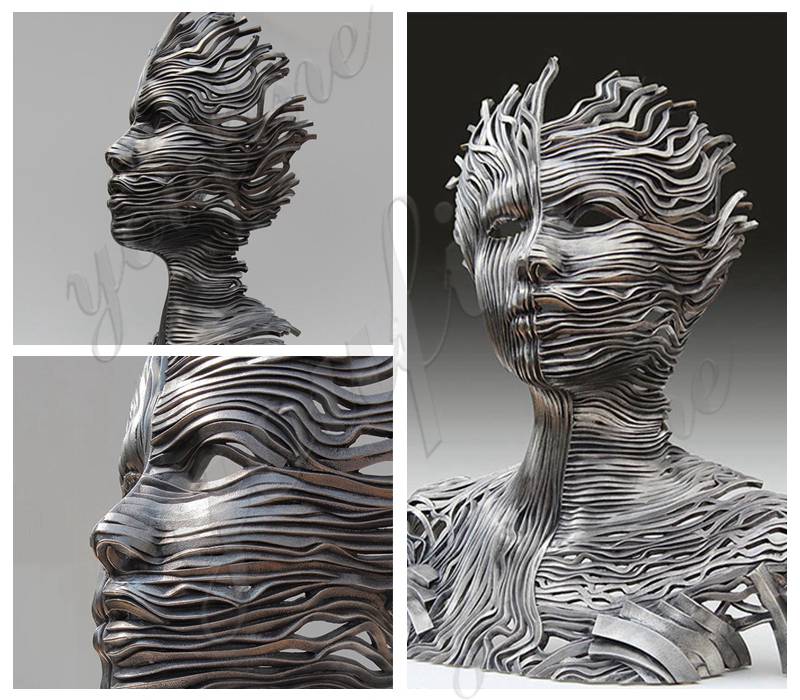 This modern stainless steel figure sculpture is made entirely of cast stainless steel. The structure of the whole sculpture looks very complex. Therefore, our professional craftsmen need to be very experienced in the process of making it. Because our artisans have learned the sculpture from childhood, they can guarantee a high degree of reproduction of the original sculpture.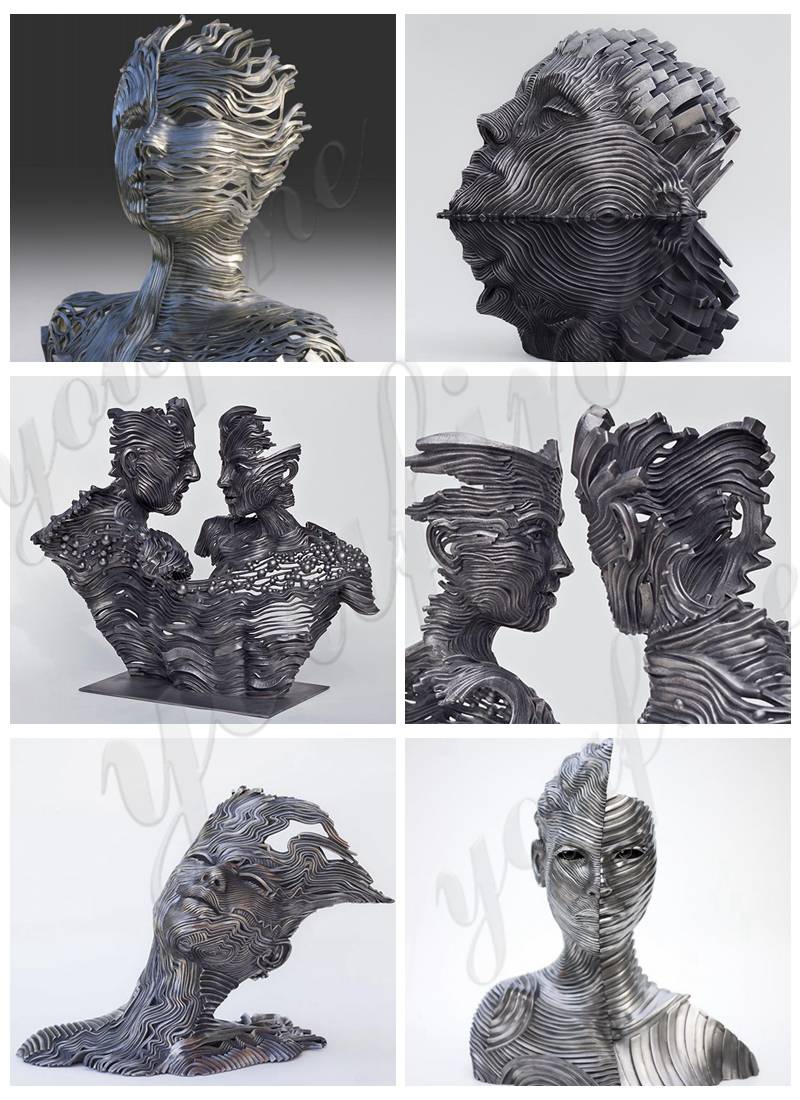 Why choose You Fine Sculpture?
You Fine sculpture factory is a professional manufacturer of stainless steel sculptures, our factory is located in the beautiful carving hometown of Qu Yang County. Over the years, our factory has been spending energy on product upgrading, product innovation, and research, product packaging. Our factory is constantly adapting to market changes and customer needs. And we have been providing our customers with a series of innovative stainless steel sculpture products.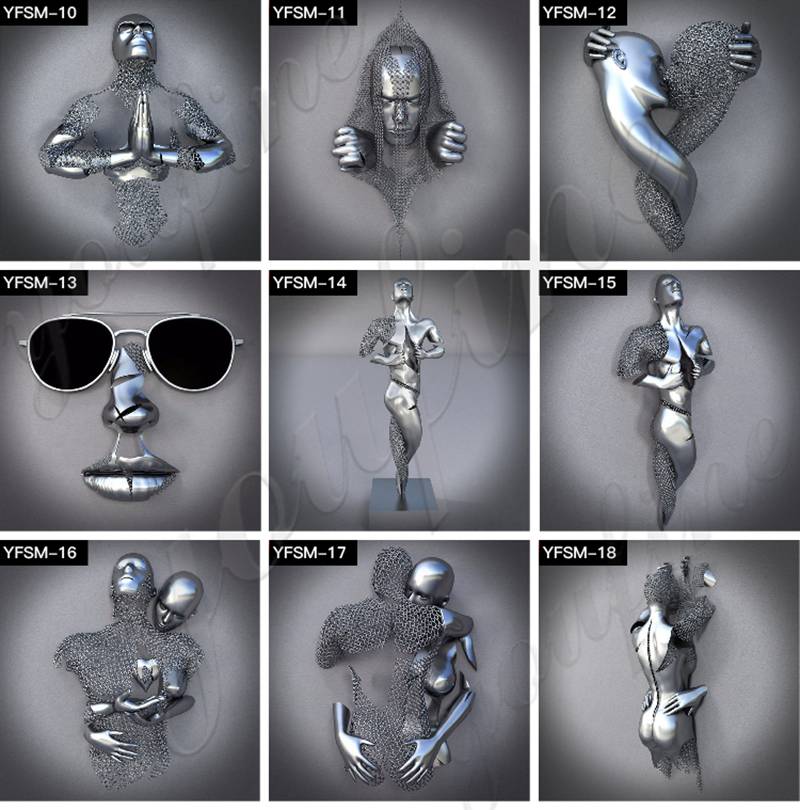 So You Fine is a very hard working sculpture factory and the quality of our stainless steel figure sculptures is impeccable. If you like this modern abstract sculpture, please feel free to contact us.