Stainless steel earth sculpture details:
This Modern Stainless Steel Earth Sculpture is composed of a large earth model and a book model. Although the shape of the earth has only outlines, two colors of stainless steel are still used to represent the ocean and land.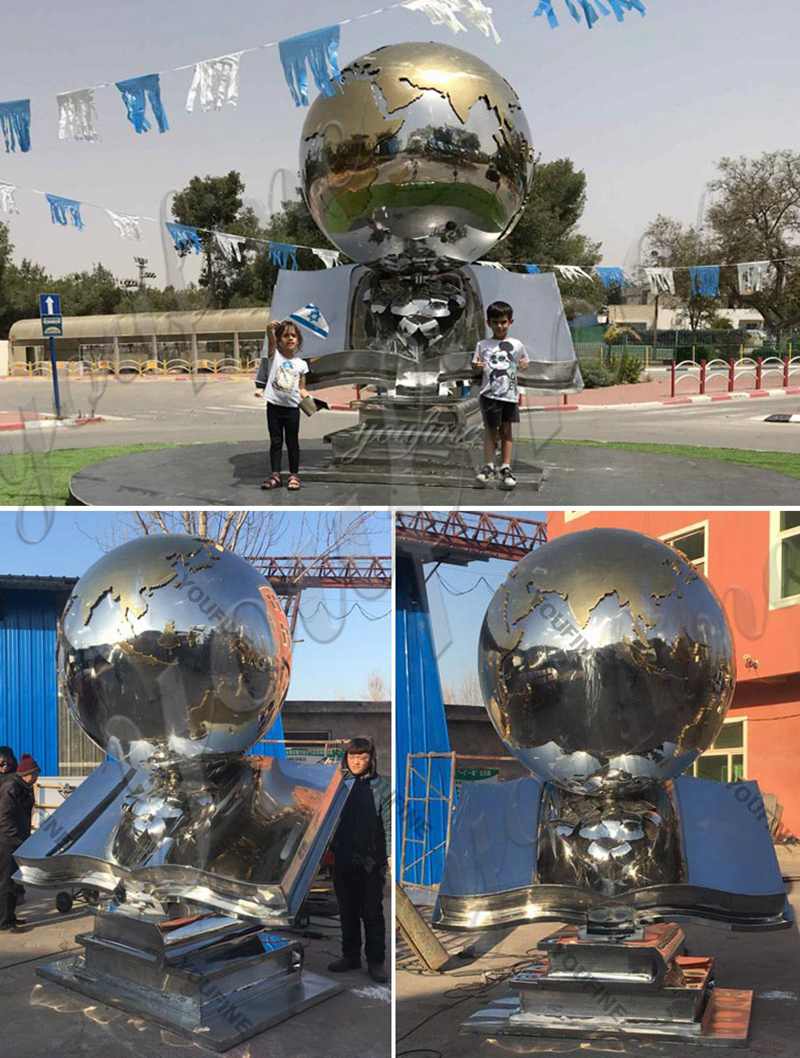 Below the Modern Stainless Steel Earth Sculpture, there is a flipped book used as the base of the earth, which is also made of stainless steel. After the overall sculpture is completed, three books are stacked below to serve as the entire base. After the entire sculpture is completed, we will weld a stainless steel shelf to facilitate the installation and fixation of the stainless steel sculpture.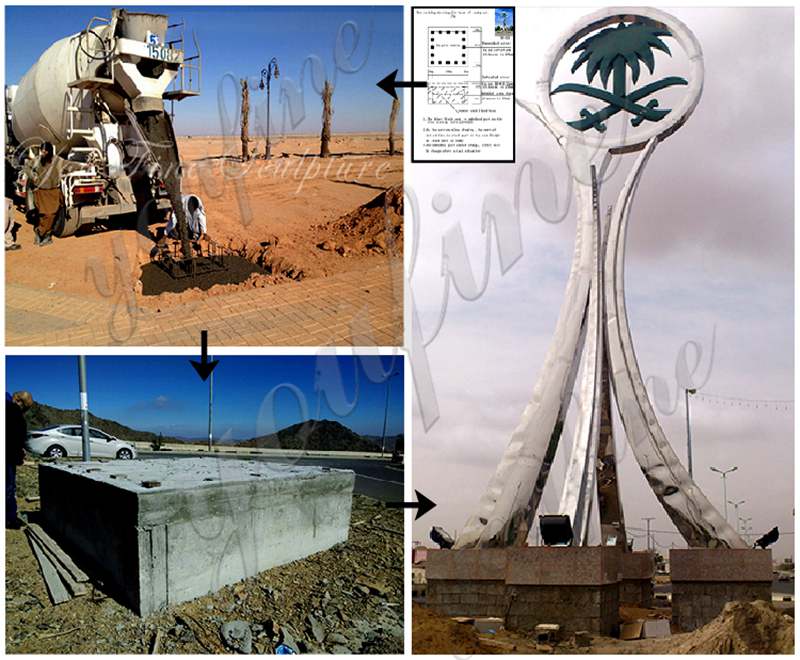 Why is stainless steel earth sculpture so popular?
With the development of the times, the beautification of the city and the decoration of sculptures become more and more inseparable. Then Modern Stainless Steel Earth Sculpture is the best choice. When you walk in city streets, theme parks, or schools, you usually place large sculptures, which are usually a sign of an area.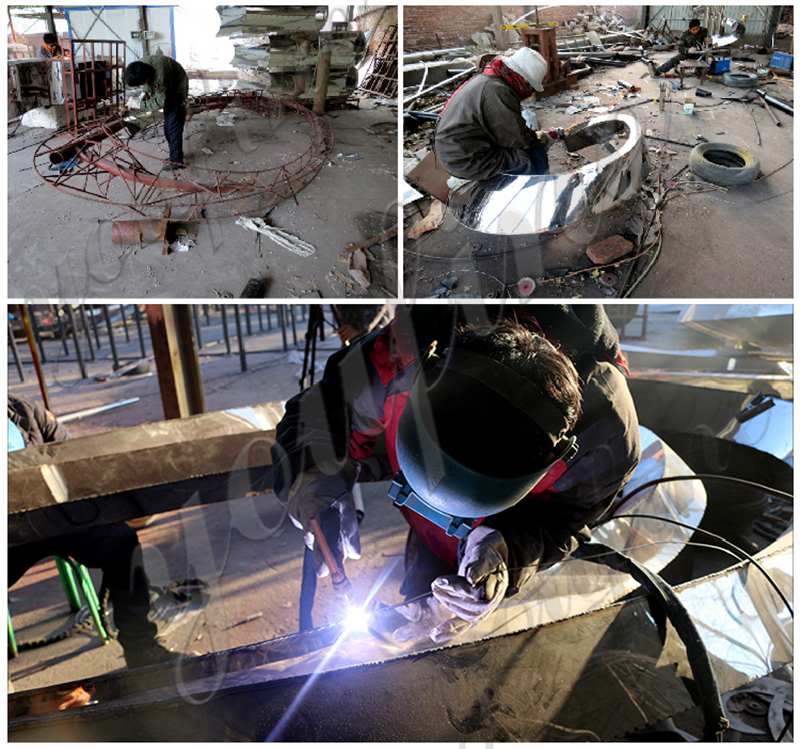 Why choose You Fine:
All of our Modern Stainless Steel Earth Sculptures are tailor-made according to customer requirements. Therefore, before making sculptures, we will first ask customers about sculpture production requirements. For example, information such as size, material, color, and design. For the existing stainless steel sculptures on our website, we can make the style you want, or modify it on this basis. These are all possible.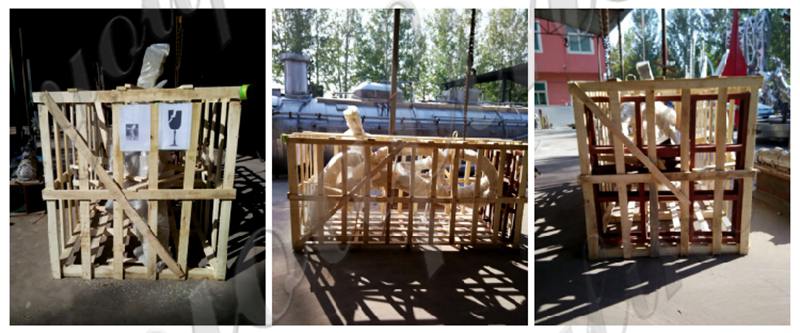 If you want to buy large stainless steel sculptures placed in city streets, gardens, theme parks, or schools, please feel free to consult our products.