This polished stainless steel globe sculpture is 5 meters high. It was custom made by us for a school. The body of the sculpture is made of stainless steel and the simple lines of the globe are very similar. It is perfect for a school, library, museum, or another plaza.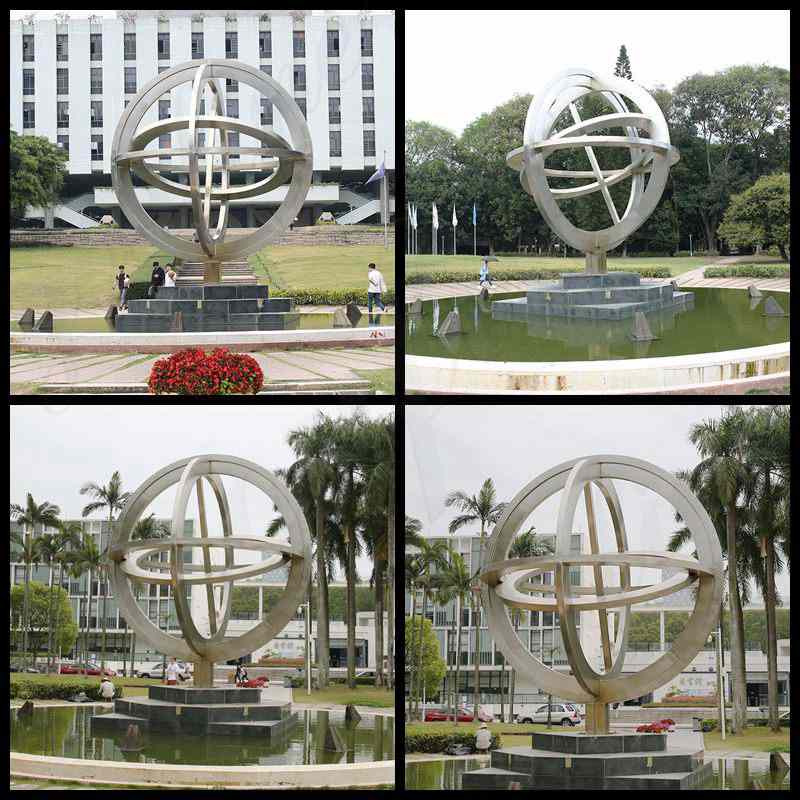 Step 1: Design
Just as it looks, this stainless steel globe sculpture is inspired by the earth. When the designer was asked to design a stainless steel sculpture for a school, he thought of making a large globe. So, he repeatedly drew and revised the design until he was satisfied with it. Need to wait for customer confirmation.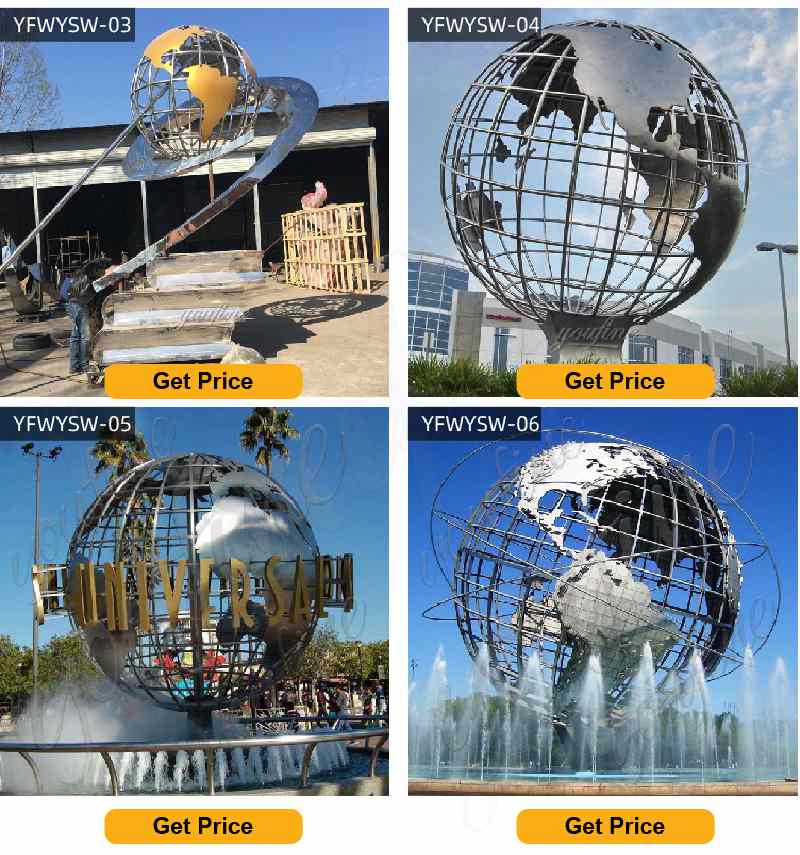 Step 2: 3D foam model printing
Usually, before starting production, the factory prints a 1:10 resin model to check the shape and details, and if everything is correct, it prints a 1:1 foam model. After that, the factory's sculptor can begin forging from the foam model.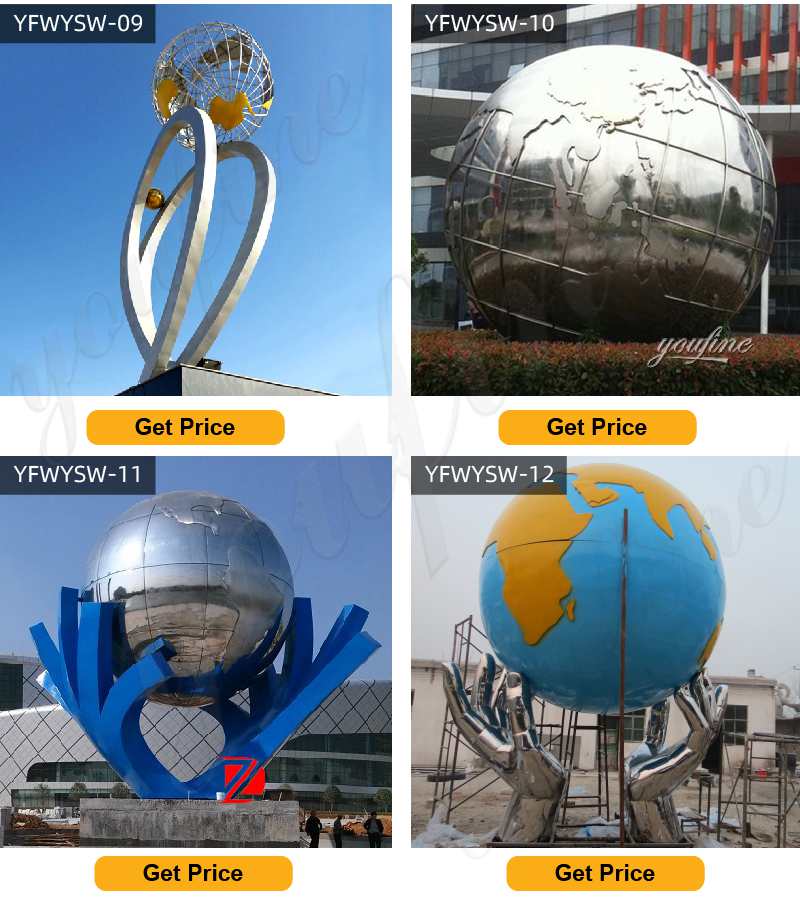 Step 3: Forging
A large stainless steel sculpture cannot be forged as a whole, so sculptors usually forge parts of the sculpture individually. They use electric push shears and plasma cutters to cut the thick stainless steel, which is forged from the foam model.
Step 4: Welding
Each part is welded together, with the help of ladders and cranes, since the stainless steel ball sculpture is very tall and heavy.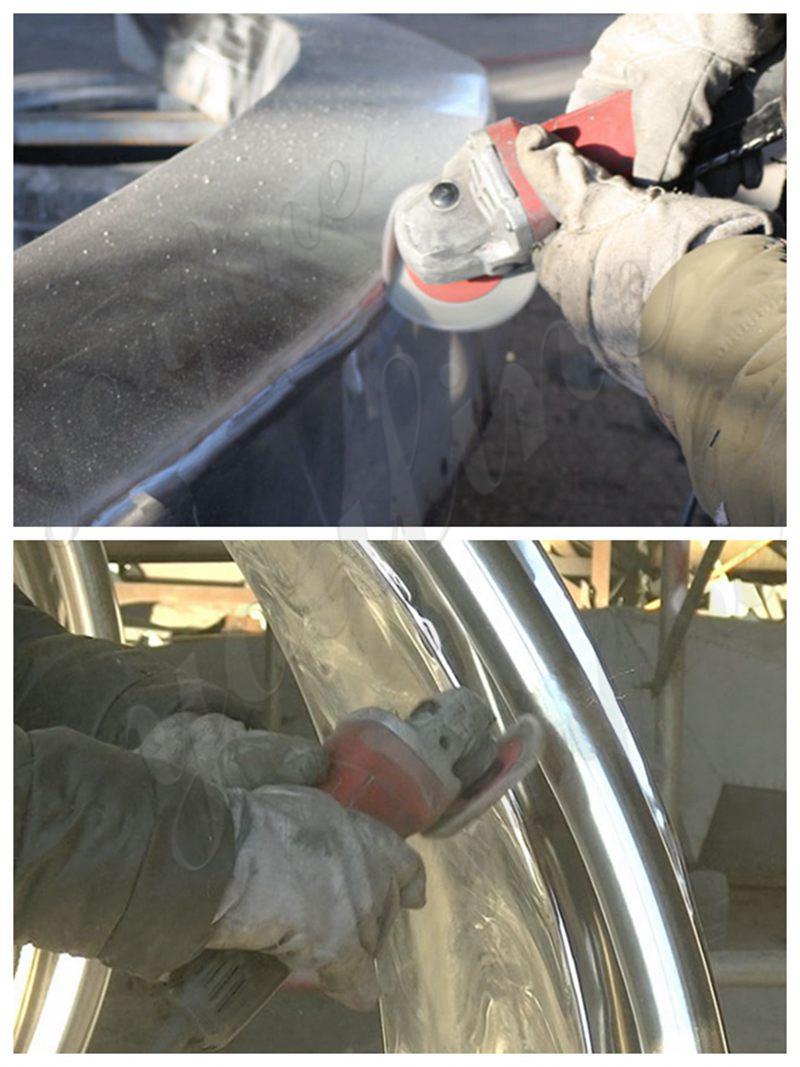 Step 5: polishing
For modern stainless steel sculptures, this step is very important and necessary to turn the sculpture into a work of art. Use a sanding wheel to remove the welds and excess, then polish it with polishing paste to brighten it up.
Any modern stainless steel sculpture will accept your artistic sculpture, so if you have a great design or idea, contact us!